Sugar sales strong despite pressure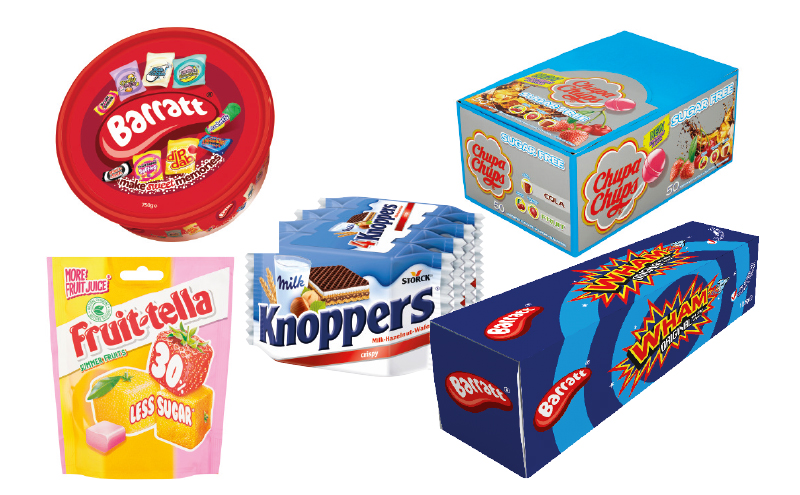 WITH the Soft Drinks Industry Levy less than one year old and the Scottish Government releasing plans to restrict the sale of confectionery, it is easy to feel like the sugar industry is under attack from all angles.
But despite the negative headlines confectionery remains a key part of c-store retailing, with Perfetti Van Melle (PVM) pointing out that the category continues to be one of the top four purchases within convenience, behind only bread, milk and soft drinks.
In growth terms, sharing packs are still where it's at, with PVM's UK figures showing bags and boxes up £9m over the last year, with its Fruittella brand growing by a quarter.
While sharing packs enjoy growth, single format confectionery continues to decline, losing £10m in the last year.
To ensure retailers don't see losses in the confectionery aisle, PVM suggested retailers tap into demand for healthier alternatives by stocking a developed reduced sugar, 'better for you' confectionery range. According to PVM, low and no sugar confectionery is currently enjoying 20% growth.
This advice was echoed by Russell Tanner, marketing and category director at Tangerine Confectionery, who said that "many manufacturers" were investing in new product development in order to reduce sugar content.
This includes Tangerine itself, which reduced the sugar content in its Fruit Salad Softies by 21%, and launched its Henry Goode's liquorice sweets, which have just 22 calories per sweet.
Tanner also said that despite some difficulties the sugar confectionery market remains "buoyant", with research finding that sweets are "a key part of consumers' treat habits."
He said that Christmas would provide retailers with a key opportunity to boost confectionery sales, and recommended stocking a wide range of products to cater to all needs.
"Shelves should include a range of sharing sizes and formats," he said, "with multi-category displays a good way to encourage impulsive purchases."
"From novelty stocking fillers and kids' singles, to more luxury gifting boxes, offering a diverse range of products is the best way to maximise sales during the festive season."
Andy Mutton, managing director of Storck UK agreed, and said that it was important to stock both a variety of products and a variety of formats to cater to those consumers looking for single and group consumption.
He also suggested placing Knoppers, the firm's light biscuit snack, close to the exit to increase impulse purchases and encourage customers to buy them at the last minute.
"Often if shoppers are unsure if they want something they will buy it just in case, particularly if they can grab it on their way out," he said.