Dan Chesbrough of Friesland Campina talks dairy drinks in convenience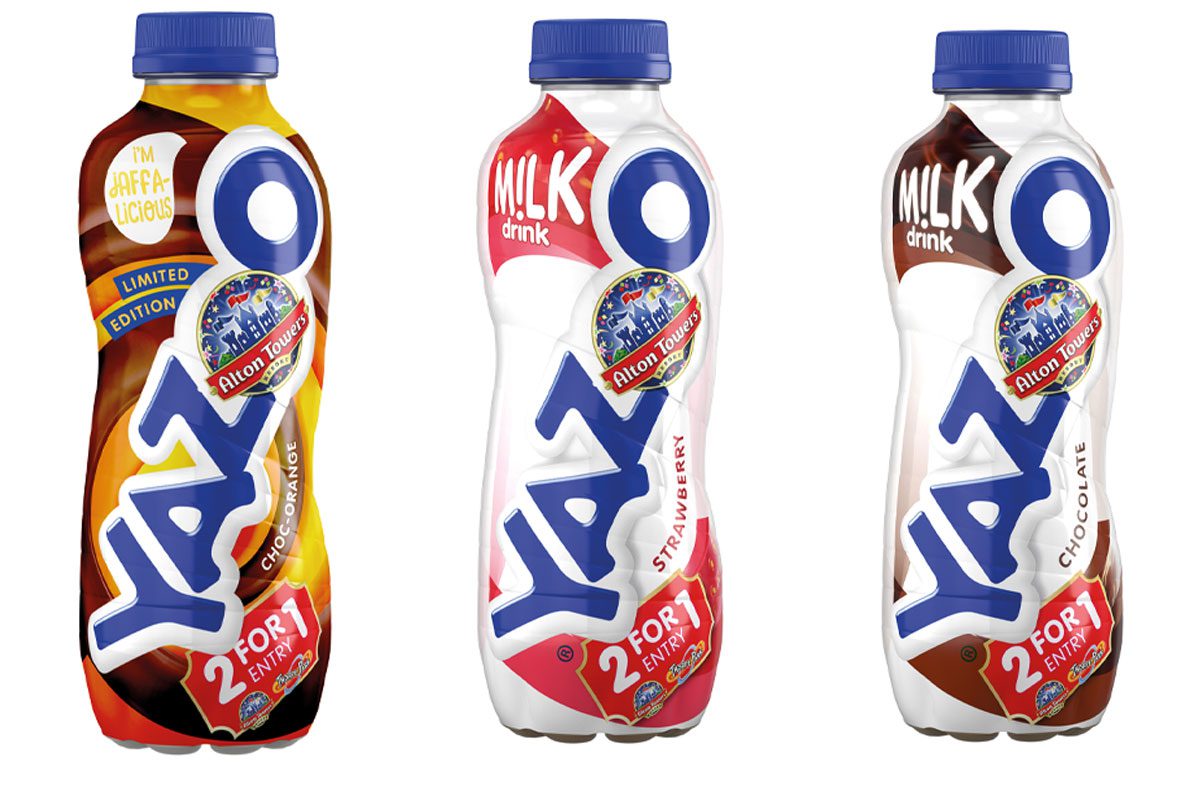 How would you assess the performance of Yazoo in convenience?
Our range versatility is unmatched. We are the only brand in the category to offer both larger multi-serve and multi-pack formats, so our focus has very much been to offer continued value and relevancy to deliver for our key shopper and consumer occasions through all formats.
Convenience as a channel has seen strong growth this year, led entirely by symbols, indies and forecourts which deliver 49% of brand sales. Out of home has always been Yazoo's traditional heartland, so it has continued to be a massive priority for us, and despite challenging circumstances this past year with Covid, we remain the largest traditional flavoured milk brand in the channel, with 33% category share.
What are the key trends in flavoured milk?
Taste continues to be the number one reason why consumers purchase flavoured milk products. As the first flavoured milk brand to be sold in the UK, shoppers have been loving the taste of our milk for over 30 years, so we know we're delivering here.
Along with taste, health credentials will always be a key driver for the market. We're always working to remind shoppers about the goodness of dairy drinks.
Take home has skyrocketed over the past year. Sharing packs currently occupy over 30% of the category. Over the past six months, sharing packs have continued to gain category share at the expense of single serve packs, experiencing a value sales growth of +5.6% vs single serve, which has suffered -8.4% decline.
What's the Yazoo NPD philosophy?
Yazoo remains committed to innovating flavoured milk, our new Jaffalicious Choc-Orange flavour is the fourth limited edition Yazoo has launched in the last four years. Our previous limited-edition flavours have proved very popular with consumers and retailers. Yazoo's limited-edition series has previously delivered upwards of £7m incremental sales to the category.
How have you responded to demand for healthier options?
Yazoo sugar reduction plans are in line with PHE targets to reduce added sugar in milk drinks by 20%. This means our drinks are no longer classified as HFSS and based on last year's sales of over 37 million litres of Yazoo, we have removed over 400 tonnes of sugar from being consumed.
Lots of brands now offer low or no sugar product alternatives so it's important for us to keep driving the message that milk drinks like Yazoo offer many other nutritional benefits that soft drinks currently on the market cannot. Yazoo is free from artificial sweeteners, flavours or colours, is high in protein and is a source of calcium, and Vitamin B2.
What support can you offer retailers to help drive Yazoosales?
We've worked extremely closely with retailers for over 30 years to establish ourselves as a key player in the milk and soft drinks category.
We are regularly arming retailers with insights to support them with curating and maintaining a successful flavoured milk drink fixture.
Building their trust is so important; if we support them with POS and site visits, they're more likely to stock our products because they know we go that extra mile for them and we're there to help them drive sales.
What ranging and merchandising advice can you offer?
Include sharing sizes of popular brands and products – consumers are likely to continue shopping less frequently this year and will stock up on larger formats to ensure they do not run out of their favourite brands and home comforts as quickly. We have also seen significant uplift in rate of sale as much of the range has moved into the chiller fixture across the grocery channel, which allows it to be seen more frequently by consumers.
Position on-the-go formats of drinks front of store and at eye level – hijack purchase occasions by targeting those impulse buyers that are looking for something good, quickly to increase basket spends.
Dedicate space to both best-selling flavours and new launches from reliable brands – shoppers are likely to try new variants and formats from brands they have an existing relationship with. They help keep your offering different, and consumers already trust their reputations when they want to try something new.
What's Yazoo's consumer-facing marketing strategy for the months ahead?
Our newest Limited-Edition Jaffalicious Choc-Orange flavour launch is being supported by a fully integrated marketing campaign which includes TV, on demand, print and digital advertising, social media support, nationwide sampling, and shopper marketing.
Our Merlin Group partnership, offering shoppers the chance to win two-for-one tickets to Thorpe Park and Alton Towers, is back for this year. The promotion is featured on-pack across our core and Limited-Edition range.