Winner details
Staff: 48 (full and part time) across four stores
Services: Full food-to-go counter, bubble tea machine, barista coffee, homeware and an Oaka-branded vending machine service.
The first branch of Oaka Supercity, in Glasgow's George Street, opened in December 2016. Three other stores in the city have been opened since then.
Fish and chips and Chinese restaurants were the bread and butter for co-founders Eric Caira's and Jonathan Leung's parents, but the pair were determined to forge his own path.

The team at Oaka actively use social media to promote their business. They have a page on Instagram, Facebook, Twitter and WeChat (a Chinese social network).
Oaka has created its own vending machines which sell products not ordinarily available in vending machines. They were initially rolled out to student halls with big international student populations, but the machines are now also in offices in Glasgow.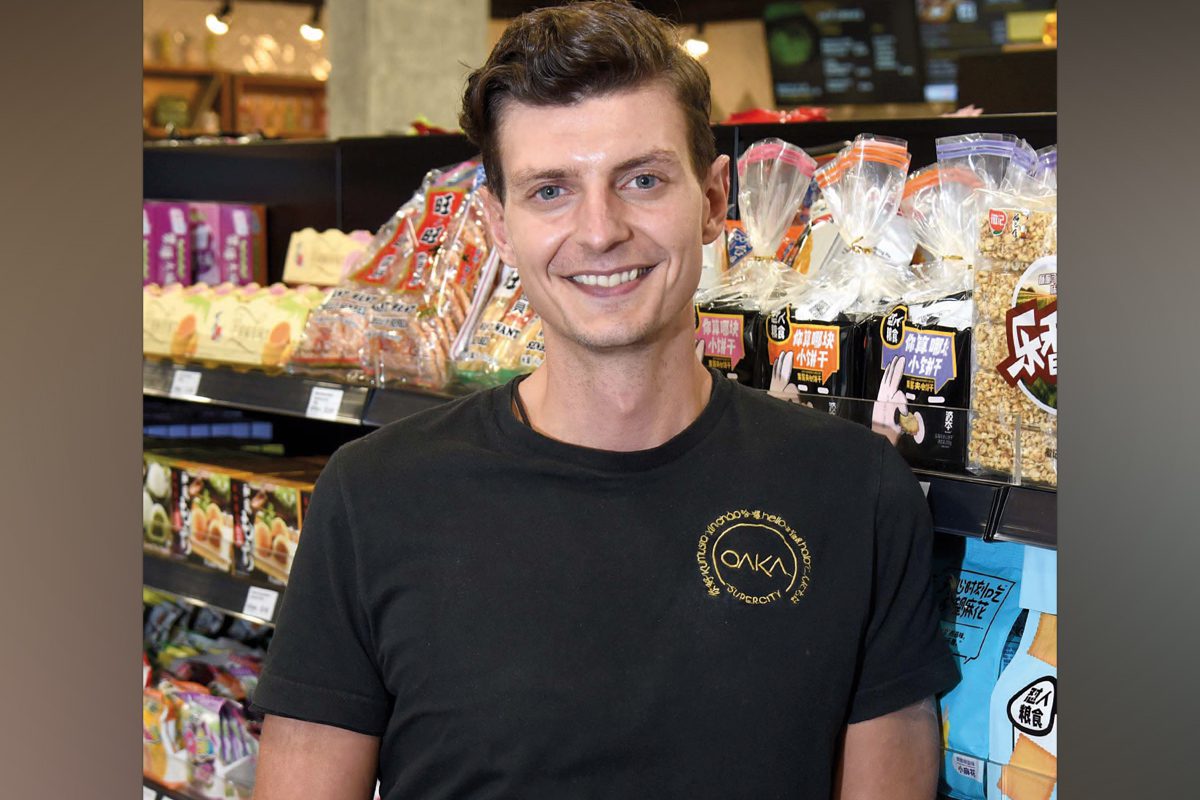 HE might be running a successful Asian supermarket, but Eric Caira admits that he was a complete novice when he started out in the industry.
"We didn't really know anything about the Chinese food and supermarket sector, what we were selling, what we were doing – anything."
Eric went to school with his Oaka co-founder Jonathan Leung, and he said the pair were always keen to start a business together. They initially bought a run-down supermarket on New City Road in the Cowcaddens area of Glasgow, but soon realised that there was a bigger sales opportunity waiting in the wings.
"There was a mass of students in Glasgow and they don't really have anything like Oaka to go to.
"We have both travelled round Asia quite a lot. On that side of the world the supermarket industry is much better, it's more updated, it's a lot trendier looking.
"We've tried to follow that lead and bring a trendy supermarket to Glasgow. That was really the whole point," said Eric.
It was December 2016 when the first Oaka store opened on Glasgow's George Street, targeting international students who attend the nearby University of Strathclyde.
In less than three years since, Eric and Jonathan – alongside third partner King Yip – have opened a further three Oaka stores across the city: in Finnieston and on Byres Road, as well as transforming the New City Road site.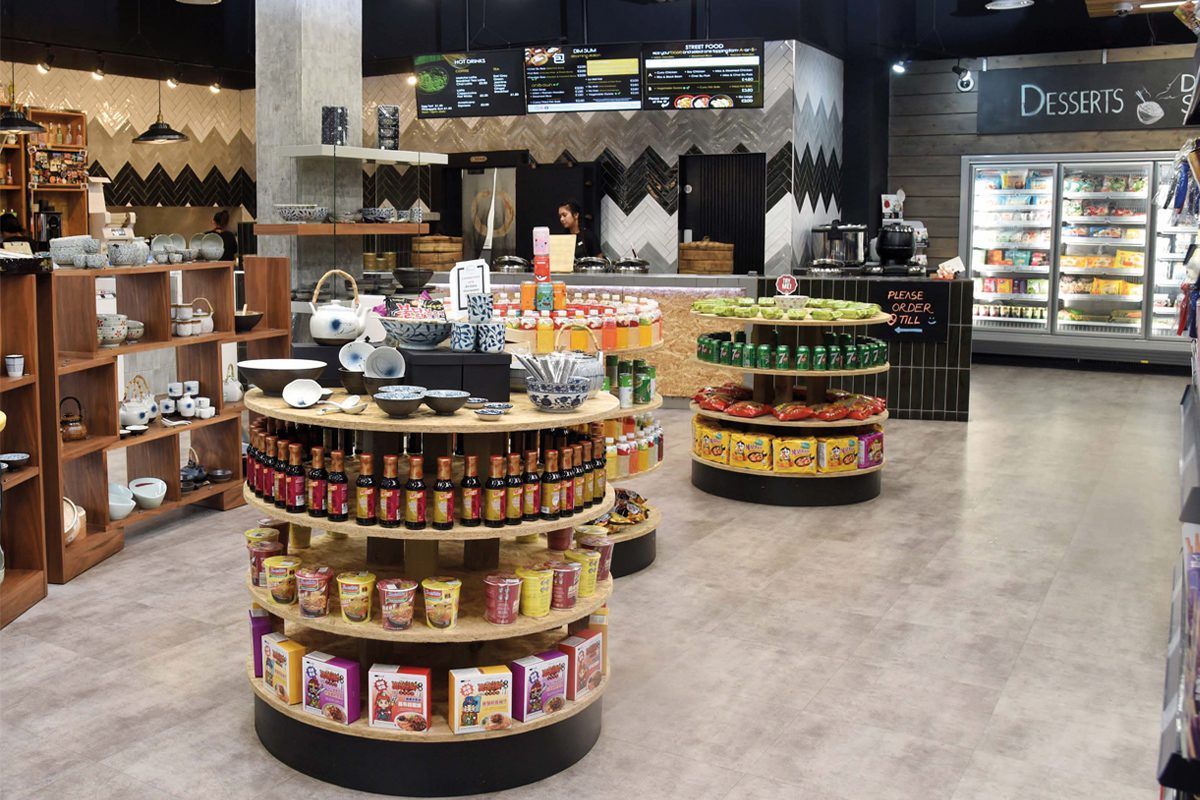 The inventive approach that has seen Oaka expand rapidly was also recognised when it received the Innovation Award at the 2019 Scottish Grocer Awards.
While each store differs in size and the range of products sold, they all share a stylish, premium interior, which Eric said the Oaka team chose in order to "make a statement" about what kind of store they wanted to create.
"I think the design of stores in Scotland was possibly quite outdated. Down in England, there has been a bit more of a push forward, especially in London and Manchester and so on.
"But in Scotland, there's not really been much development for 15, 20 years, so it really needed a change.
I can see that one day Oaka might be nationwide, or even franchised.
"And now, whether it is the mass of students coming in, or whether Oaka has started something, I think you are seeing a development across the city of other, more trendy supermarkets," he said.
Going premium has evidently paid off for Oaka, with an average basket spend of £7.50 across all four stores, despite not selling alcohol or cigarettes.
Sales are boosted by the range of services on offer, with a full food-to-go counter (which is also available on Deliveroo) offering freshly prepared Asian dishes like dim sum, gyoza and ramen.
"We never planned on doing a full-scale food menu," explained Eric, "it was more just quick bites. But it grew into one of our best areas of business.
"And we've just developed it, we started with two or three dishes and I think now we have ten dishes on the menu. In terms of revenue, food to go is equal or even more than the grocery. It is what brings a lot of customers in.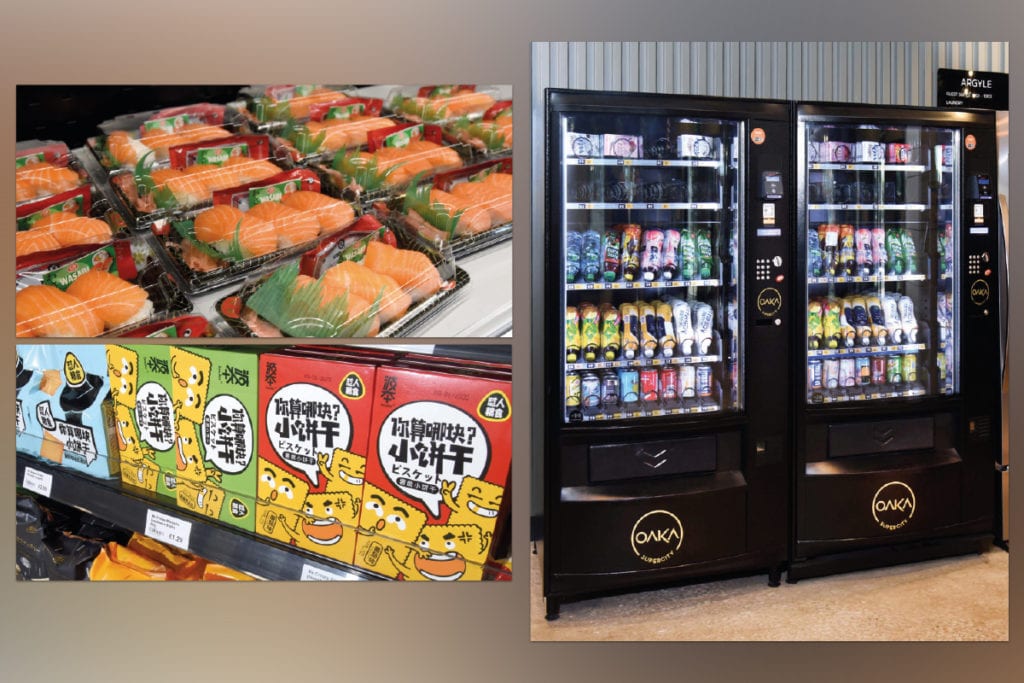 "Everything that we serve in food to go you can buy in store. That was the whole point of why we started it, to give an example of 'here's how you make it'.
"There's no tricks, we just use what we have and make up recipes based on that."
The Oaka team now even host cooking classes at student accommodation centres across Glasgow, in a bid to encourage people to visit their stores.
But, one of the problems with being an innovator is that people will copy your ideas, as Eric and his team have discovered.
"There are supermarkets like ours popping up quite quickly now, and they are looking at our product range and then they try and bring that stuff in and sell it cheaper.
"But I think the way that we look at our business is that it's not just the products you sell but how you serve them. It's the service, it's the atmosphere, there are a lot of different factors that make people want to come into your store," he said.
At Oaka, this atmosphere is delivered by the staff. Most are part-time students but between them they speak at least eight different languages, which helps the international customer base to feel instantly at home.
"Pretty much the whole management of Oaka are people who joined us on the first day and just stayed and grew with us, which is quite nice. It's a nice feeling, they know everything about the business and they really enjoy it."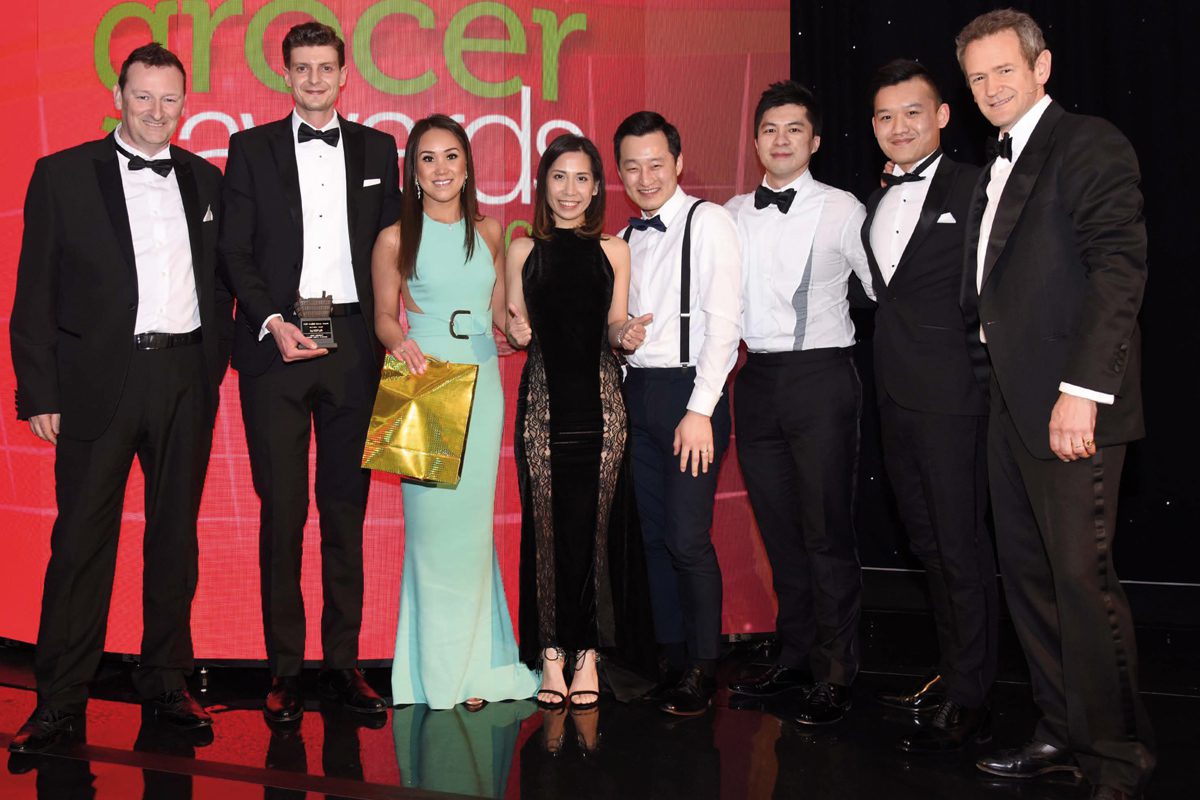 The ever-growing number of employees is proving necessary. Eric and Jonathan are increasingly spending time away from the shop floor to grow their wider business, with a number of new projects in development.
They also work alongside loyalty firm Swipii to gain feedback from customers and boost footfall.
"Swipii are a multi-company loyalty programme, kind of like the Nectar card. They've got hundreds of businesses signed up, and when you use your card in any of these businesses you get points.
"I think a lot of customers are quite savvy nowadays, and they want to use a loyalty scheme to get points," said Eric.
But loyalty aside, one of the biggest ways that Oaka has been able to spread word of its brand was through its very own vending machines.
"We visited a student accommodation, and realised that they had vending machines that stocked things like Coke, Irn-Bru, Mars bars – and it dawned on us that the things they were offering, the students weren't buying.
"So we put it all together and decided that we should do a vending machine. And it's really taken off.
"We've got 31 machines in Glasgow in student accommodations, machines going to Sheffield, into Stirling, into Edinburgh. I think within the next six months we will be in London and Manchester.
"It was only going to be a sort of a side business, we mainly were doing it for branding, to get our brand in front of the students so they would know where our store was and come in. But now people are contacting us and asking if they can have one of these vending machines."
"We've got two more stores coming next year.
"I can see that one day Oaka might be nationwide, or even be franchised."
• To see more of Oaka, head over to YouTube.com/scottishgrocer.