Sugar-free soft drinks are performing well in Scotland, with growth continuing at pace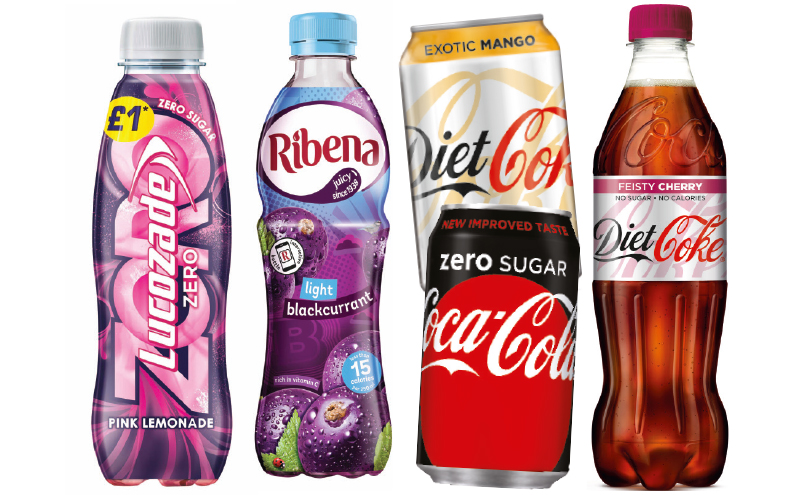 THE sugar tax might not be a year old yet, but the Scottish Government has already floated further restrictions on the sale of soft drinks with added sugar: including where they can be displayed and how they can be promoted.
With that in mind, soft drinks that are free from sugar look to be an increasingly attractive proposition for retailers wishing to stay ahead of the curve.
• Coca-Cola European Partners (CCEP) said that it had been prioritising NPD in low and no sugar formats to ensure the firm stayed on top in an evolving marketplace.
Amy Burgess, senior trade communications manager at CCEP said: "At CCEP, we have continued to focus on the work we began long before the soft drinks tax was introduced, to help people reduce their sugar intake from our drinks by providing our customers with a greater choice of low and zero sugar soft drinks."
Burgess said that CCEP had invested more than £25m into Coca-Cola zero sugar since the summer of 2016, with the brand now the fastest growing cola in the UK.
When it comes to merchandising sugar-free soft drinks, Burgess advised placing lower and zero sugar soft drinks next to original variants, rather than in a separate free from section.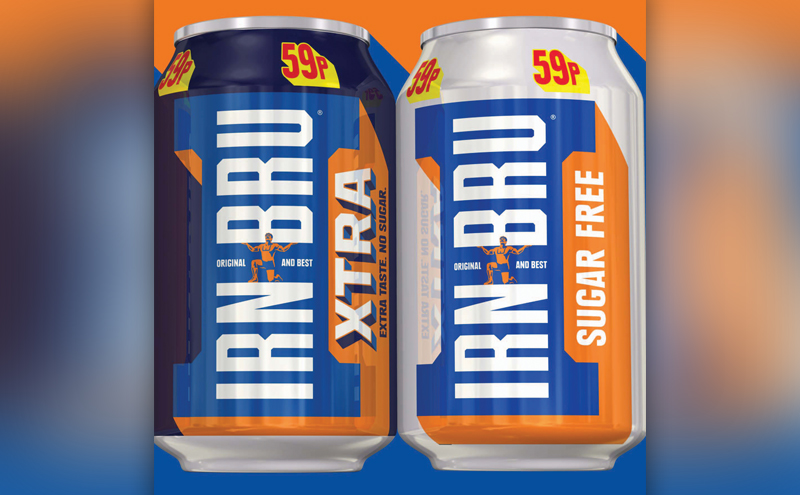 • This advice was echoed by Scott Meredith, UK sales director at Lucozade Ribena Suntory, who said that "no sugar soft drinks should be merchandised just like the rest of the category."
"Low sugar versions should be ranged alongside the standard variants to make it easy for shoppers.
"The key segments within the category — cola, energy and sport, carbonates, juice drinks and water — should always be blocked together to create a logical flow and encourage shoppers to trade up or try something new."
Meredith also said that the sugar tax had proved beneficial for the firm's reformulated lower sugar options, with Lucozade Energy and Ribena both in growth since the levy came into force.
• Barr Soft Drinks said that it had also found demand to be high for its sugar-free options, with Irn-Bru sugar free now Scotland's best-selling low-calorie flavoured carbonate, growing at 10%.
The firm said that offering zero sugar options "has fuelled record levels of demand for Irn-Bru, sales of which are at an all-time-high in Scotland, driven by the three variants (regular, sugar free and Xtra) appealing to different drinkers.
"Irn-Bru Xtra has been particularly successful, generating over £19 million of additional sales for Scottish retailers since it was launched, currently growing at 47%."
And, at Scottish Grocer's Convenience Conversation last September, AG Barr's Georgia Thorne said that Irn Bru Xtra had recently seen a real upturn in sales.
"When it first came out it was a bit of a no-go," she said, "but then all of a sudden people are switching from Irn-Bru to Xtra, so I am certainly seeing an increase from that."
That was supported by Faraz Iqbal of Premier Linktown Local in Kirkcaldy, who said he noticed that sales of Xtra are now "almost on par with Irn-Bru," which he described as "amazing."