Women in retail speak out at Holyrood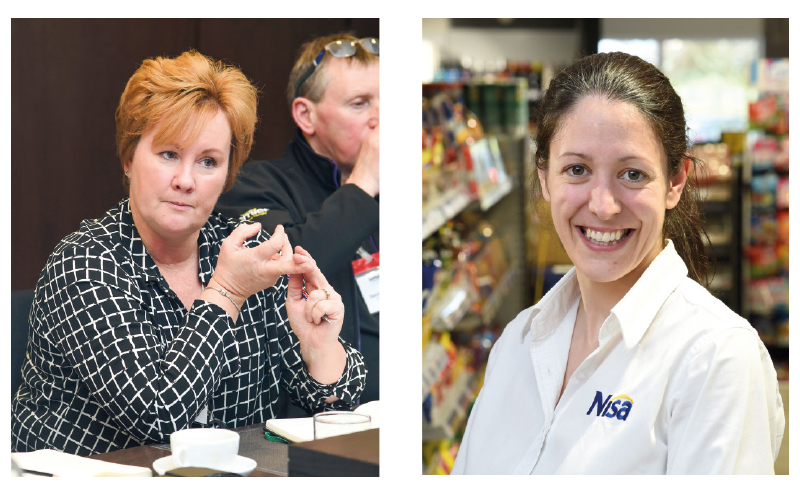 RETAIL is a pyramid, with men at the top.
That was the view put forward by Linda Williams of Broadway Convenience Store in Edinburgh at the latest Cross Party Group for independent convenience stores held at the Scottish Parliament in late November.
The latest CPG focused on the topic of women in retail, with fellow retailer Joanna Casonato — who owns and operates two Giacopazzi's stores, in Kinross and Milnathort — also present to provide a first hand account of her experiences.
Williams, whose husband Dennis is the former president of the Scottish Grocers Federation, said more must be done to highlight the hard work carried out by women in the industry and to boost their numbers in senior positions.
She said: "We as a sector are one of the most important employers of women in Scotland because we employ women who would otherwise not be in the workplace.
"We offer flexible, part-time working to women who have childcare, and increasingly parent-care commitments — the sandwiched generation is upon us," she said.

Williams noted that while the flexibility of hours may enable women to enter the workforce — making up more than two thirds of all retail employees — this did not translate into improved fortunes within the industry.
"Only 11% of senior people in wholesale are women and less than 10% of executive teams are women," she said.
Williams called on SGF chief executive Pete Cheema to take steps to increase the number of women on the trade association's board. Healthy Living programme director Kathryn Neil is currently the only senior woman in the SGF.
Joanna Casonato also spoke out on the challenges facing women in the industry. After giving birth to her first child on a Friday she resumed work on the Sunday.