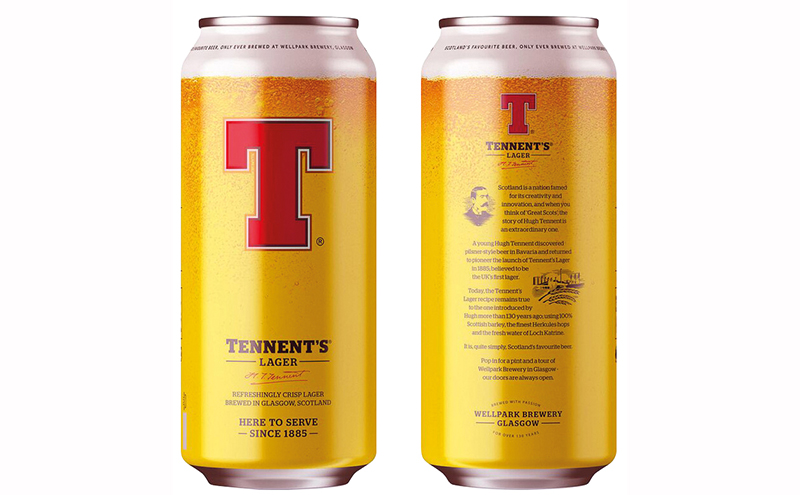 A journey to Bavaria over 130 years ago starts the story of Tennent's Lager as told on the back of the brand's new cans.
The can has been designed to look like a refreshing cold glass of lager and, for the first time, it tells the liquid's provenance from founder Hugh Tennent's journey to the German region where he learned about pilsner style beer.
Brand manager Rhona Fyfe said: "While there have been dozens of changes to the can's design over the years, the liquid that Hugh brewed in 1885 is the same as the beer that goes into every can today.
"We pride ourselves on using the finest quality ingredients. The design celebrates the liquid on the inside."
"Tennent's has consistently been the country's top-selling beer since it was first brewed."
Tennent's is rolling out a range of new SKUs this summer, including a 5L mini-keg and a 6x330ml fridge pack.
And it will be running a promotion on the 15x440ml pack giving consumers the chance to win a personalised Tennent's Lager pint glass engraved with their name.
The new design is featured on 330ml, 440ml, 500ml and 568ml cans.