The festive season is round the corner and it's one of the biggest times of the year for confectionery. Some suppliers say begin early and encourage interest but some retailers have found Christmas kicks off later than it once did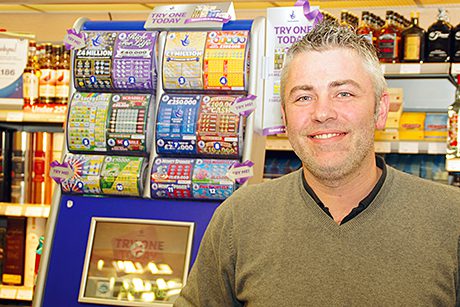 IS Christmas a time for treats? Well Brits spent £1.5bn on chocolate confectionery over the festive season last year, according to Nielsen.
Last-minute gifts, stocking fillers, advent calendars, tubs of favourites to munch in front of the telly are all part of Christmas. And that should provide a great opportunity for c-stores to cash in.
That being said Christmas isn't the only festival of late autumn and winter and perhaps retailers should think more in terms of the possibilities provided by a wider holiday season.
"Christmas is by far the biggest sales occasion of the year for confectionery," Levi Boorer of Ferrero told Scottish Grocer.
"But it is important retailers don't forget Diwali and New Year's Eve and the explosion of opportunity that accompanies these special occasions, particularly for boxed chocolates.
"Purchases for special sharing and gifting increase over the festive period."
Boxed confectionery is said to have performed strongly last Christmas last year, with what are identified as the special confectionery market segments of 'giving' and 'sharing' up 30% and 11% according to Nielsen.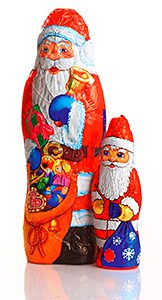 There were also said to be more confectionery shopping trips and more frequent shopping in the kids' confectionery segments. And although Nielsen reported that spend per trip was smaller, when the final numbers were crunched the market grew by 9%.
So if the trend has been to shop less heavily and more often, how should retailers respond to modern consumer Christmas shopping behaviour?
Adrian Hipkiss, brand marketing manager at Tangerine Confectionery, recommends starting Christmas selling early.
"Consumers tend to stock up their Christmas cupboards early, usually within the six week lead up to December 25th,"he argued.
"Retailers should aim to start including Christmas-related confectionery items in early November following the focus on Halloween throughout October.
"Over the last few years some retailers have started to stock Christmas items as early as September, which has extended the Christmas trading period.
"Last year, however, grocers and independents saw an increase in the number of consumers holding off until the last minute to take advantage of deals and promotions."
So that's a conundrum. How do you tell whether this year the people coming through your door will put their Christmas hats on sooner or later?
Hipkiss reckons operators could try a few Christmas activities to test the water, and perhaps put a deadline on deals to persuade their customers to jump right in,
"Retailers could trial limited-period festive offers, in order to encourage consumers to purchase earlier this year," he said.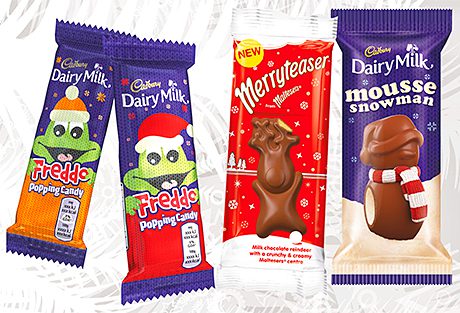 How might that translate onto the shop floor? Scott Graham of McLeish in Inverurie, a finalist in the Scottish Grocer Confectionery Retailer of the Year Award this year, does start some things, though not all, early.
He ordered his festive confectionery some time ago and he will start putting out some single-serve items (those things the chocolate industry calls self-eats) such as the Malteser Merryteaser and Cadbury Dairy Milk Mousse Snowman this month, to catch his school lunchtime trade. And he expects to keep topping them up until the New Year.
Things become slightly more complicated when he considers some other parts of the Christmas confectionery scene.
For gift items, for example, he largely turns his back on many of the mainstream confectionery gifts in favour of more unusual products.
"I don't really take selection boxes," he said.
"I can't compete with Tesco and Morrisons who sell them for £1, or four for a fiver. I just order a handful of cases and put them out at the last minute for distress purchases."
And while there are big names, such as Celebrations, Heroes and Thorntons, on his shelves, many of the brands and products he stocks are much less familiar.
"We began trading five years ago. For our first couple of Christmases we ordered the standard things and found ourselves at the end of the season with 30 or 40 of each left. So we decided to take a different route. Now we specialise in quirky, higher-end stuff. It has helped us to build our reputation for offering something different, which is our USP in Inverurie."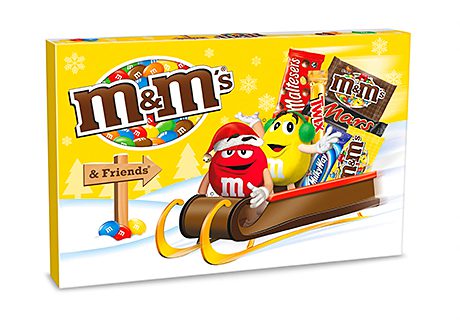 The shop stocks fudge, chocolate and dipped fruit from Berry Scrumptious, a boutique producer based at a nearby farm.
There are also speciality chocolate bars from Norfolk-based Gnaw, featuring unusual flavourings such as lavender, peanut butter and lemon meringue.
Graham also carries American brands such as Jelly Belly, Wonka, Hershey's and Reece's all year but adds to the US range with gift packs and novelty items, such as peanut butter M&Ms, for the festive season. However, those lines won't go onto the shelves until mid-November; because if the kids at the local school are keen to buy chocolate reindeer and santas just as soon as they are available, those customers who might be drawn to the more exotic items tend to get into the festive groove much closer to the day itself.
"People don't buy that early and there's no point me tying up cashflow and space for six weeks," he said.
A strategy that balances strong, well-supported brands with something a little out of the ordinary could also stock and highlight items from local suppliers. Scotland has a number of specialist confectionery manufacturers and there are others south of the border too, from those providing novelty items, which should intrigue children, to luxury items designed to be sophisticated gifts for grown-ups.
Delivering the well-known and the unusual could be a twin route to Christmas success.