Value and volume growth hasn't bred complacency as energy brands continue to invest in low and no sugar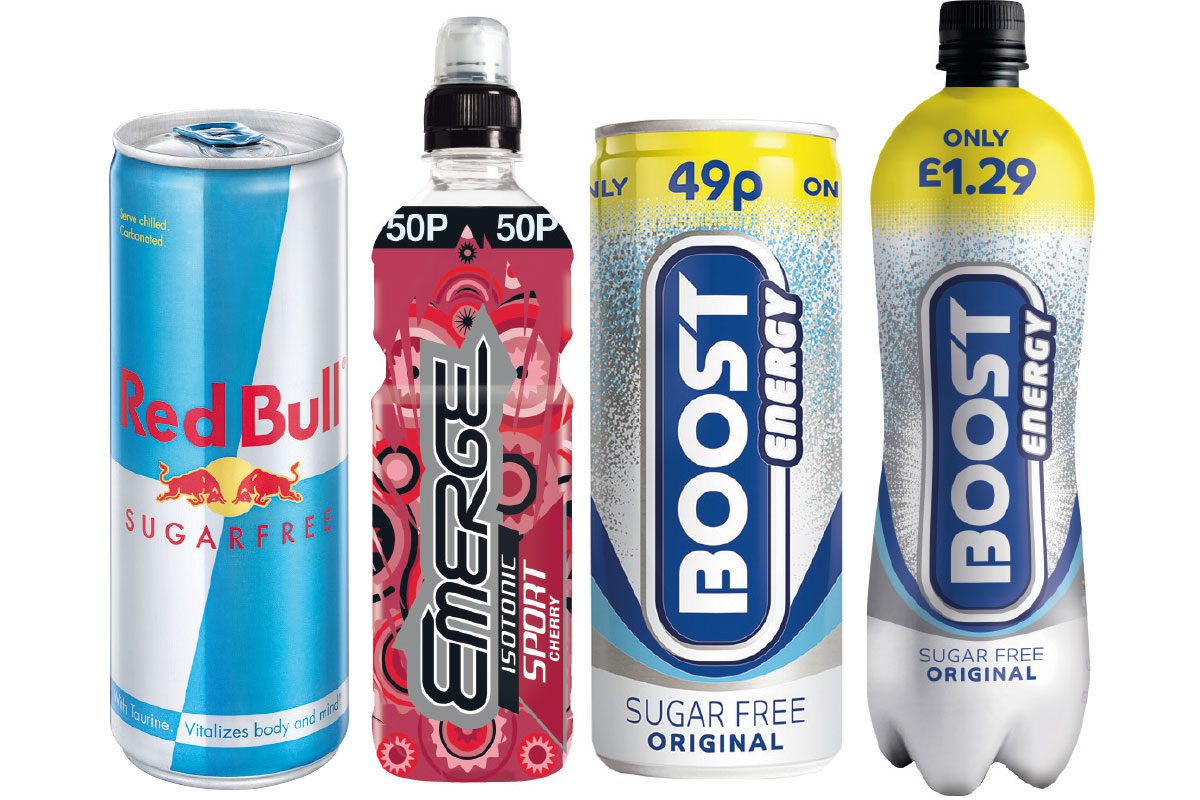 ENERGY drink brands have more than a few reasons to feel pleased with the category's performance.
In convenience, value and volume growth has been an enduring trend with no signs of demand waning.
As sales have increased, energy brands haven't been content to sit back and enjoy their success. There are always more avenues to be explored, with healthier options in particular emerging as a key the trend for 2020.
Simon Gray, founder and managing director of Boost Drinks said that the rise of healthier alternatives has had "a huge impact on the energy drinks market", with 13% of energy sales being sugar free – and still growing
"To cater for this trend, we launched our own sugar-free range as well as reformulated our recipe and reduced the amount of sugar across our entire energy range whilst maintaining the same delicious taste, brilliant value and giving retailers the assurance they wouldn't pay higher prices due to the sugar levy.
"Our sugar-free variants are particularly popular with the younger generation and we know that amongst 18-30-year olds, low sugar content is the most important factor when choosing a soft drink, with 86% of young people believing that sugar is bad for their health," he said.
James Logan, commercial director at Refresco UK – the firm behind Emerge – agreed that healthier alternatives are hitting the spot with energy drink shoppers.
"Concern about health and wellbeing continues to be the predominant consumer trend influencing food and drink purchases.
"More consumers are looking for healthy drinks and opting for low and no alcohol alternatives to alcoholic beverages including adult soft drinks.
"No added sugar – NAS – is in growth. It is currently up 4% in volume on the previous year and 9% in value driven by growth in cola, energy drinks and fruit carbonates," he said.
No added sugar variants may be gaining ground, but Logan did warn that shoppers are becoming increasingly wary of 'diet' options.
"While NAS volume sales are up, negativity around sweeteners is impacting drink sales," he said.
The importance of offering a strong no-sugar energy range was also highlighted by Red Bull UK.
A spokesperson for the energy drink giant suggested that consumer choice was at the heart of Red Bull's ranging philosophy, with the brand now offering sugar-free alternatives across its range.
The spokesperson said: "Offering choice is at the centre of the Red Bull range – as consumers increasingly pick up a sugarfree alternative, the Red Bull range has been expanded to include a sugarfree variant of every pack in the range.
"This has seen Red Bull launch Sugarfree 473ml, Tropical Sugarfree Edition in 2018, along with Coconut Berry Sugarfree Edition in 2019.
"These packs have contributed £64m to the category in the latest year, the highest ever amount of Sugarfree variants sold by Red Bull.
"In the last year, Red Bull sold 16.9% more Sugarfree volume – with the variants bringing in 280,000 new buyers in the latest year, an increase of 16%.
"We will continue to offer choice to shoppers as we face into 2020."