Confectionery giant unveils ten new seasonal lines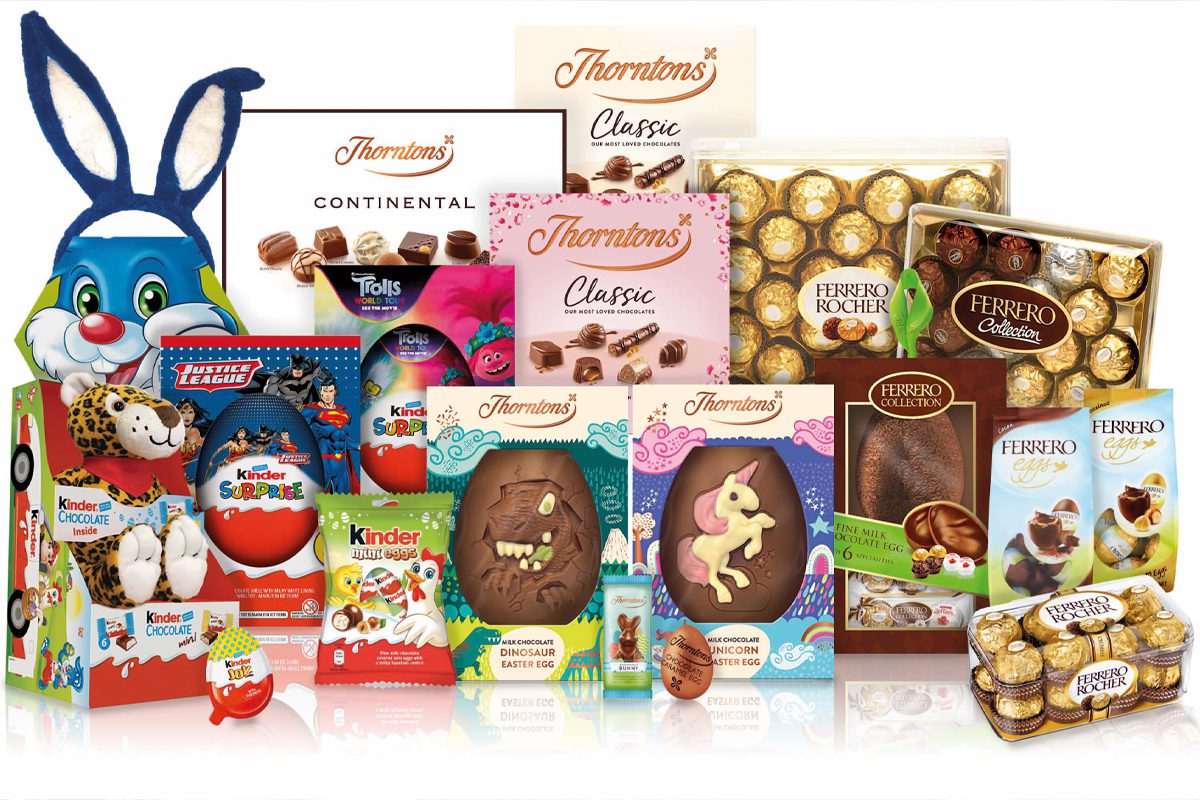 WITH Christmas out of the way, confectionery manufacturers are now turning their attention towards Easter.
Falling on Sunday 12 April this year, Easter will offer an undeniably profitable opportunity for retailers across the country.
But to ensure that it makes the most of the occasion, confectionery firm Ferrero is investing £2.7m in media throughout the spring.
It will also launch ten new seasonal lines.
These include two new Kinder Surprise eggs: a Kinder Surprise 100g with Justice League and Trolls toys and a Marvel Avengers update for the larger Kinder Surprise 220g.
The Ferrero-owned Thorntons brand will also add two products to its range.
New Dinosaur and Unicorn eggs (151g) will tap into two popular trends with kids, using eye-catching and colourful designs to stand out on shelf.
There will be more new additions for Thorntons in the self-treat impulse sector, with the introduction of a Thorntons Bunny (29g) and Thorntons Chocolate Caramel Egg (36g).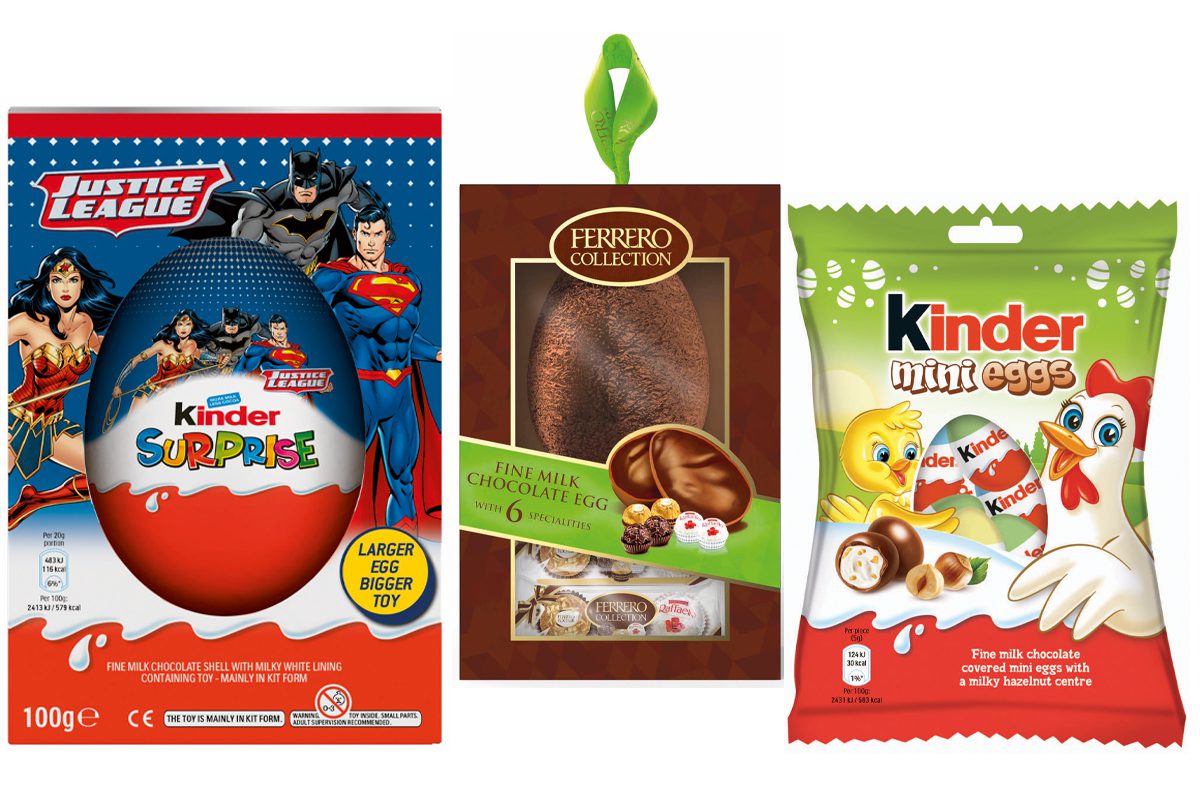 For grown-ups, Ferrero is launching new premium adult option in the shape of a Ferrero Collection Egg (240g).
Featuring a milk chocolate shell, the box also offers six Ferrero Collection chocolates in the shape of Ferrero Rocher, Ferrero Rondnoir and Raffaello.
And for kids, the firm is launching new Kinder Mini Eggs, which have a chocolate shell and a soft milky hazelnut centre.
Levi Boorer, customer development director at Ferrero said that the "array" of new products on offer would appeal to shoppers throughout the Easter period.
"We expect to see shoppers planning in advance and being more considered in their purchasing decisions for Mother's Day and Easter," he continued.
"We would therefore encourage retailers to stock up early to make sure they meet the demand for those shoppers looking to purchase in advance."
If all that wasn't enough, the confectionery firm has also launched a wearable Easter treat for children.
The Kinder Mix Bunny Headband, inspired by the firm's successful Christmas Reindeer Headband, features a bunny ears hairband alongside a selection of Kinder Mini Bueno, Kinder Mini Chocolate and Kinder Mini Chocolate with Cereals.
In addition, Kinder Chocolate is adding to its fluffy toys range, welcoming a new Leopard that joins the bunny and sheep versions.
When it comes to boxed chocolates, Ferrero has updated the packaging on its Thorntons Classics range.
Boorer said: "We'd always recommend that retailers focus on the core all year range first and foremost, as shoppers trust and recognise the well-known brands for their quality.
"Our Ferrero Rocher brand was the number one SKU in value sales and value ROS at Mother's Day in 2019.
"Valentine's Day is quite last minute for shoppers, so it's important to be big and bold two weeks prior to the day to yield success."