In 2015, the Scottish Government announced the Convenience Store Resource Efficiency Grant, a fund managed by Zero Waste Scotland to help retailers improve energy efficiency. Sandy Matthew, of Costcutter New Deer, was one of those who applied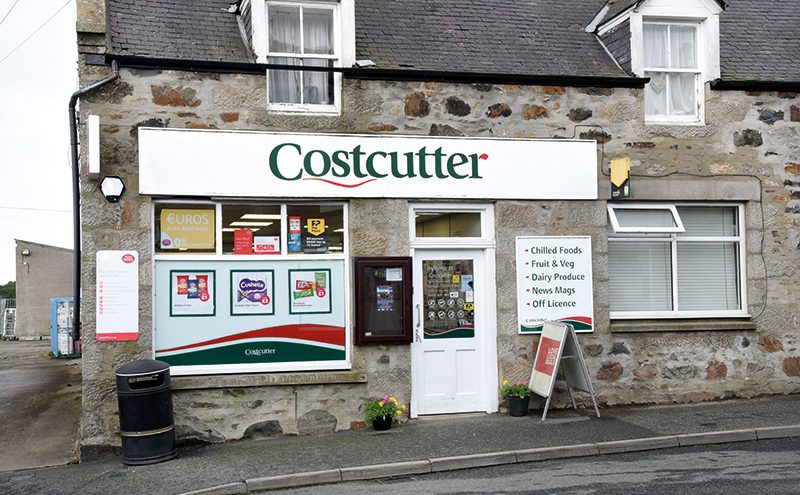 COSTCUTTER retailer Sandy Matthew never planned to run his own shop. But 14 years after seizing the opportunity he wouldn't want to do anything else.
While working as a motor body builder on refrigerated lorries, Sandy, from Mintlaw, Aberdeenshire, was approached by his father-in-law with an offer.
"He was in the community association where he heard about this wee store up the road with a Post Office," he said.
"The people who had the shop were retiring and no other shops in New Deer were willing to take the Post Office on. He, being a businessman, thought that was a shame. He thought he could buy it and get me to run it.
"When he asked me, I said no. I couldn't see myself doing that for him. But after a couple of weeks of thinking it over I decided to give it a shot. My old boss said if it didn't work out I could just come back. But 14 years down the line I'm still here."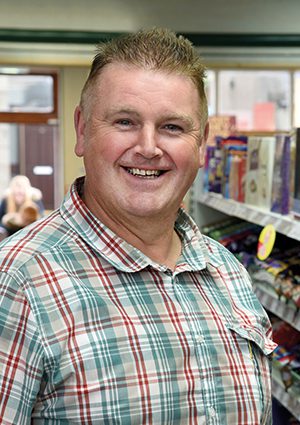 Sandy managed that village shop for just a year before the operation was relocated to much larger premises down the road, joining up with Costcutter at the same time. This, he said, was a considerable step-up from the "postage stamp" sized shop he'd been in before.
"Everything was totally new to me," he said. "The first few days after we opened I was quite nervous, really hoping it would go well. Everything was computerised, the tills were all touchscreen, so it's a big change from an old-fashioned till to state-of-the-art. It was challenging at first, until things began to calm down and we got the feel of the place."
Costcutter New Deer opened with a deli and butcher counter in-store – a separate business that rented partitioned space at the back of the shop. When that business closed around five years ago, Sandy replaced the counters with some more shelving, but it wasn't a long-term solution.
"A couple of years ago, we got to thinking it was a waste of space," he said. "We thought we could take out the partitions, extend the shop and it would be a nice opportunity to replace the floor at the same time."
Working with local shopfitter Crudens, the refit got underway last year, extending the shop floor and allowing for expansion of the store's chilled and frozen offer.
And Sandy was able to secure financies to part-fund his new energy-efficient fridges through a Zero Waste Scotland Convenience Store Grant, which he said was a big help.
"Some of these chiller cabinets can cost about £10,000 – that's pretty expensive. So to get the grant was good," he said.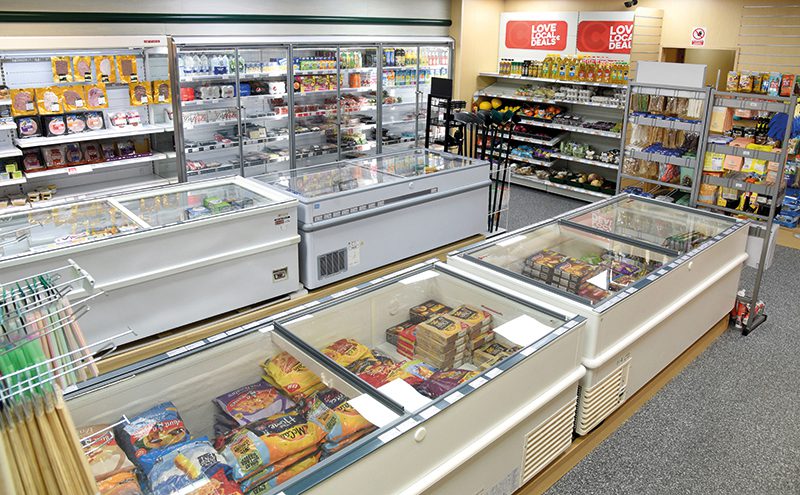 "There was a lot of paperwork involved, but there was lots of help at the end of a telephone. If you needed assistance you could get it. I'd say it was relatively straightforward, because there were plenty of people willing to help. Then we had to show our paperwork at the end and they told us how much you were getting, which was a big help.
"It's a huge outlay doing a refit, thousands of pounds. And we were able to get a fair portion of that back. The refit was also part-funded by Costcutter.
"We've still got a few of the old chest freezers, but the new ones use far less energy. We also replaced our Coca-Cola cabinets with energy efficient ones – the new 3.75m chilled cabinet with doors.
"We put in some new LED lighting at the same time and we're now in the process of getting the rest of our strip lighting replaced. It all helps.
"On top of that, we replaced the floor. Tiles were getting broken and we couldn't get replacements. There's only so good a match you can get. That helped to brighten the store up. Customers were quite impressed with what we'd done and there was a lot of positive feedback.

"There definitely has been a cost saving. Our electricity bill used to be absolutely horrendous."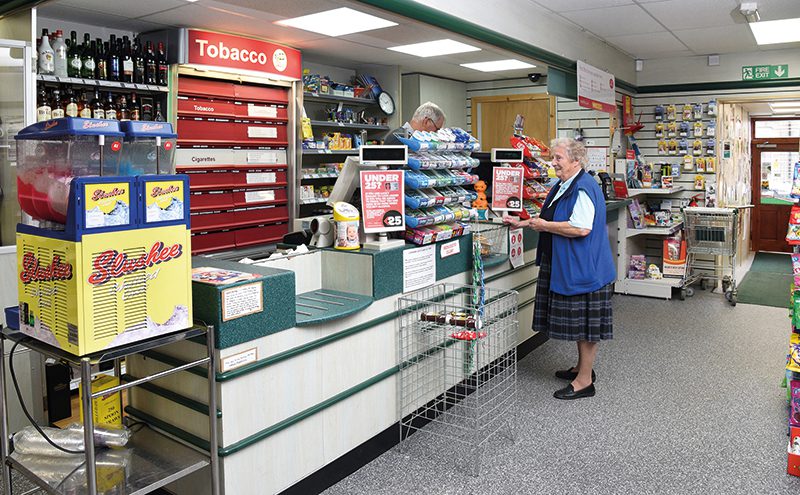 With more chilled space, Sandy was able to broaden his range, adding whole sections for locally-produced ready meals, pies and butcher meats, which are some of his best sellers. His frozen food section increased by 30% and he was able to bring in more fruit and veg.
"We get most of our fruit through Costcutter, but a lot of our veg is locally produced and quite popular," he said.
"Fresh onions, carrots, turnips, potatoes, tomatoes. We're lucky here in that people love to get local, fresh produce. They prefer dirty carrots – they say they taste better and they're probably right."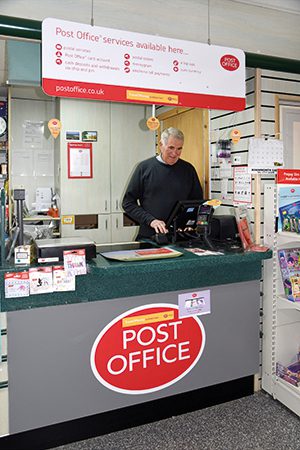 "We've definitely had an uplift across the store, which is good," he said. "Things had been tailing off a bit with all the redundancies in the area. The downturn is definitely beginning to bite in this corner now. People are starting to feel it. We're still going strong, which is the main thing in turbulent times like these."
As well as improving his overheads, he said the refit had improved the shopping experience for customers.
"I think the new layout really opens up the store and makes it much brighter. There's plenty of space for customers to move around. It's not as crammed as it used to be.
"Some stores you go into only have room in the aisle for one person to walk down. There's room here for two people with trolleys to pass by. I don't like too much clutter either. You won't see dump bins or big stands in my shop. I've never ever liked them."
The 2,600 sq ft shop floor is where Sandy spends most of his time, preferring to be out among his customers than stuck in the office.
"I like to have a good laugh with them," he said. "Customers say it's good to see a familiar face when you come in. You go into these big shops and just don't get the same. And they confide in you as well. Sometimes I feel like the Citizens Advice Bureau.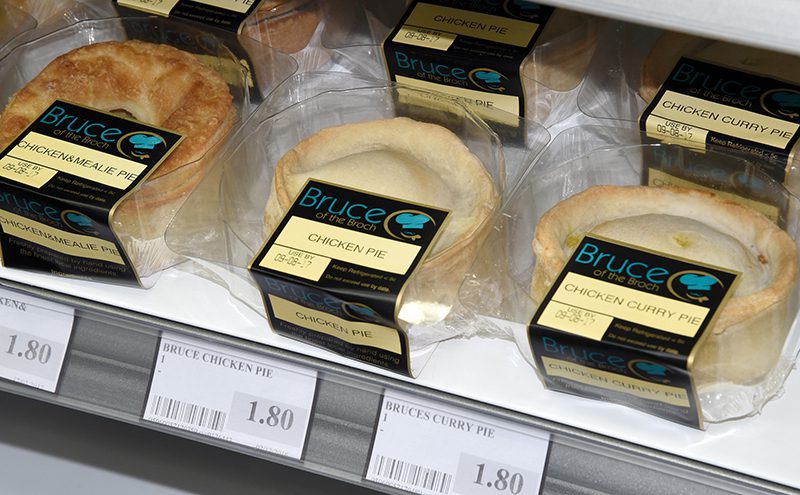 "We're really lucky where we are, about 15 miles away from all the big supermarkets. It stands us in good stead. There's not a lot of passing trade. On the whole it's just the locals who use us, which is good. We're good to them and they're good to us.
"You've got to look after your customers. I like seeing them going out happy, getting everything they came in for. I always say to them if they can't find what they're looking for, I'll get it.
"There's nothing better than having a blether with your customers. That's the way I see it."
After 14 years, even if he asked nicely, it's probably too late for Sandy to ask for his old job back, building trucks. But he said he much prefers the retailing life now anyway.
He said: "Sometime I used to miss the laugh you would get with the lads working on the lorries. But you get a rare laugh in here."