Scottish Grocer speaks to three leading retailers to learn their approach to biscuits and cakes
BISCUITS have become an everyday treat for Scots and recent research suggests that we eat more of them than any other nation in Europe, but how is that translating into sales and is the famous Scottish sweet tooth growing cake sales?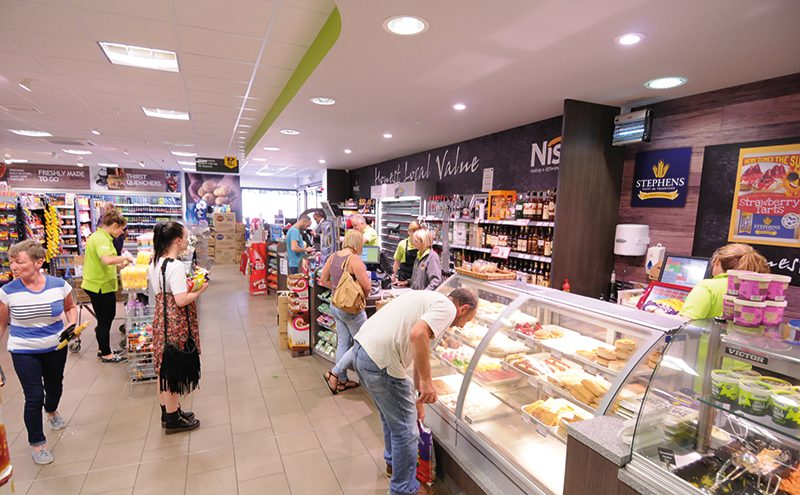 We spoke to three retailers to get a picture of how biscuits and cakes are performing in Scotland's c-stores.
Colin Smith at Nisa Local Pinkie Farm in Musselburgh said that while he sees biscuits as a core part of his grocery trade, he treats cakes differently.
"Cakes is a good strong market if you have a good range," he said.
"We have three distinct areas for cakes in the store and they are all performing well."
Colin explained that the first element of his cake offering is a stand for the big brands like Cadbury and McVitie's which people do look for.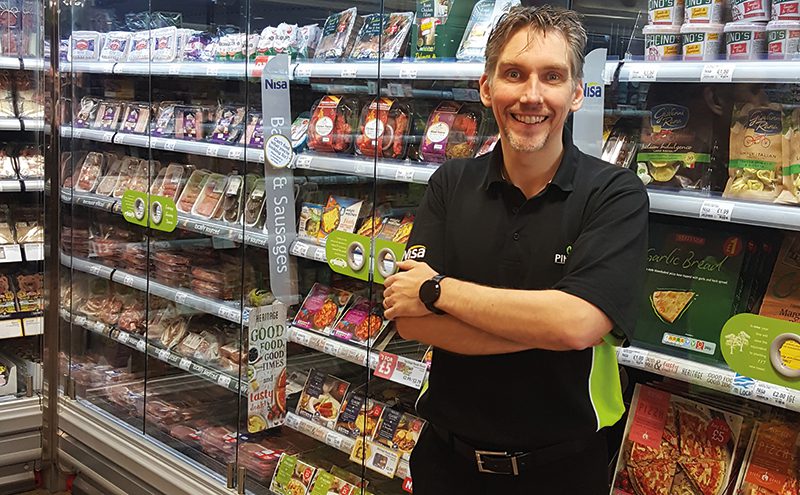 The second is the in-store bakery counter selling products by local supplier Stephens. Colin said: "The counter is half savoury products and half individual cakes and people regularly buy cakes and savoury together for lunch or a daytime snack."
The third area, and the most distinctive element of Colin's cakes offering, is the store's own-brand cakes. Packaged and labelled specifically for Pinkie Farm Convenience Store they are a range of iced slab cakes and Colin says they bring in a good margin.
He said: "Our own-label cakes have grown our cake sales by at least 12%, getting closer to 15%.
"They are not an everyday item but people buy them for a weekend treat or for a family celebration. And they provide a real point of difference."
Pinkie Farm also stocks a small selection of birthday and celebration cakes but Colin said they are more of a last minute purchase by shoppers who've maybe forgotten about an occasion.
He added: "Whoever said cake is dying is lying."
When it comes to biscuits, Colin said multipacks of big names like Twix or Penguin and everyday biscuits like McVitie's Milk Chocolate Digestives always sell, as does anything on promotion.
Colin added: "We always have a promotional gondola end and very often there are biscuits on there."
Donna Morgan of Best-one@Brownlies in Biggar said that in line with the store's aim to offer the best in local fare, alongside a core range of well known brands, she offers a wide range from Lanark-based Borders Biscuits.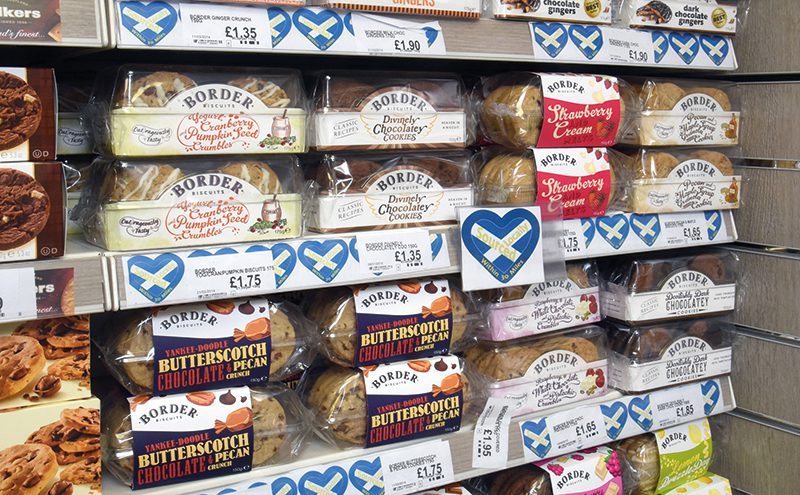 She said: "We always go for local sourcing and we believe that sets us apart from other stores in the area.
"The Borders range does very well for us, their Dark Chocolate Gingers are our biggest seller."
Donna said the store uses signs and saltire flags to highlight the proportion of Scottish products in the store and, being in a tourist area, it's not only the locals who respond well to this.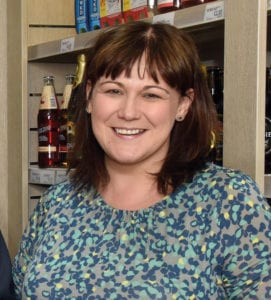 "Tourists like to pick up Scottish goods and, for us, Walker's Shortbread is a good seller."
Donna has also noticed a new trend that is helping biscuit sales – biscuit gift packs.
"More people are buying biscuits as a gift if they are visiting someone at home," she said.
"In the past they might have been more likely to buy a bottle of wine to give their host but now, with the tougher drink driving limits, they are picking up gift packs of biscuits instead."
Donna said she and husband Bruce, who runs the store with her, do not carry a lot of price-marked packs of biscuits but she agrees that can be a valuable promotional tool.
"When Walker's brought out its new range of biscuits they put them in PMPs which helped generate interest. They have since removed the price-mark but, having attracted attention, the biscuits continue to sell."
She added: "Biscuits are certainly popular and we always keep them near the front of the shop to encourage impulse purchase."
For cakes, Brownlies has a local supplier who bakes a range specifically for the store. The selection of fresh individual cakes, gingerbread, chocolate cakes and tray bakes is delivered every Thursday and always sells out that day.
Donna said: "People know we are going to have the cakes on a Thursday and when they come in to buy them they invariably pop other things into their baskets."
For Mohammed Jamil at his Day-Today store in Renfrew, local competition means he has to promote his biscuits and cakes on price.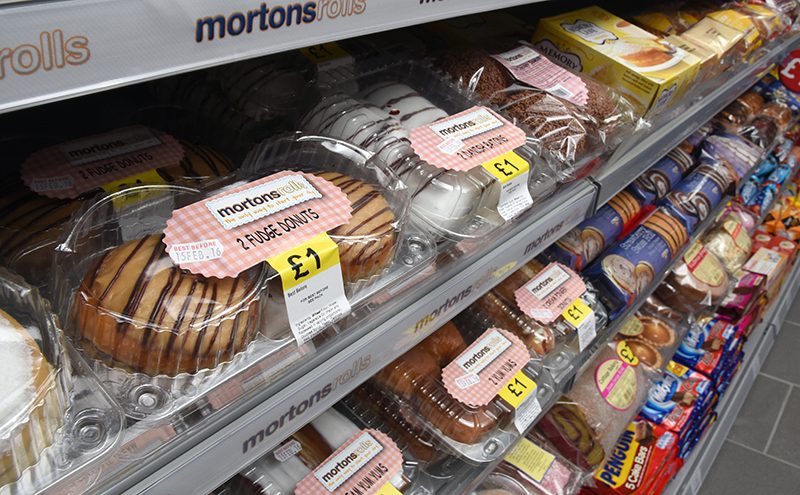 Not only are there Farmfoods and Aldi stores nearby, there is also a Greggs and a popular local bakery on his street. And Jamil reckons price-marked packs are a useful tool to help him sell cakes and biscuits.
"We are selling a lot of biscuits thanks to manufacturers like McVitie's putting the price on the pack. It reduces the margin but they sell better."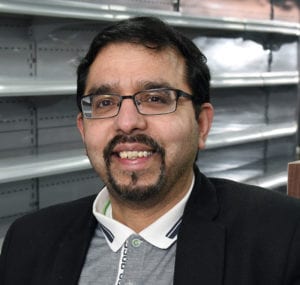 Jamil stocks a wide range of price-marked cakes from Cabico including the popular Swiss Rolls at £1, and says that price point is very important.
"Our biscuits and cakes sales are growing and that is largely because we can offer a range for between £1 and £1.20. The new range of Thorntons cakes, for example, like the chocolate caramel wafer, are going well at £1.19."
Jamil said he does not do anything in-store to promote biscuits but said that he distributes the Day-Today leaflet every three weeks and there are regularly biscuit deals included.
He summed up: "People will always buy biscuits and cakes but with so much competition nearby it all comes down to price for me."