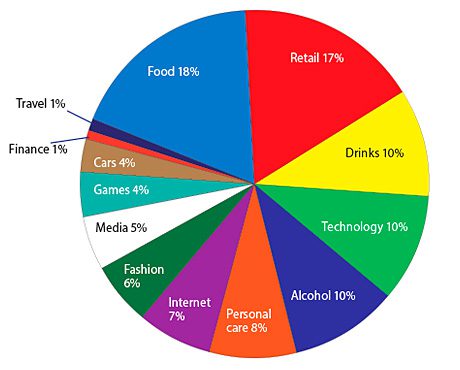 IF you thought today's young adults valued Facebook, Twitter iOS and Android above all else then you might have to think again.
Because, while the world and its techno auntie might see social media as flavour of the moment, recent research suggests you'll be more likely to find the favourite brands of 16-34 year-olds on the shelves of a typical c-store or supermarket.
The Woot Media report Generation Y and Brand Loyalty analyses the brand preferences of Britons from 16 to 34 (referred to as Generation Y) and how those preferences develop as people move through that age range. While online retail company Amazon is one of the highest-rated it's one of the few brands of the technological revolution to come close to the top of the 16-34 league. But fast-moving consumer goods and food and drink retailers account for 52 of the 100 most-liked brands.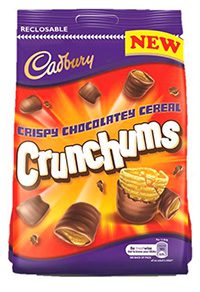 Top brand, according to the study, is Cadbury – rated highly by 82%. It's followed by Amazon (78%), then by Pringles, Walkers and Heinz (all on 74%), Coca-Cola, (73%), Galaxy (71%) and Kellogg's (70%).
Dan McDevitt, Woot Media's joint managing director, said: "Despite all the media attention given to internet, technology and mobile brands, the top 100 overall shows Generation Y remains most fond of traditional grocery brands, which account for over half the entire list."
Coca-Cola ranks seventh overall (73%). Robinsons is in at 22 (58%) ahead of Pepsi ranked 27 (57%), and Fanta at 28 (56%).
Smirnoff leads the way among the alcohol brands with 47% ahead of Baileys (36%) and Jack Daniels (34%).
Colgate 23 (58%) is the most-liked personal-care brand followed by Gillette (45%) and Dove (43%).
And while Tesco's financial performances in recent times have been poorer than before it's still the 16-34 year-olds' most-liked grocery retailer at position 21 overall with 59%, ahead of Sainsbury's (53%) and Asda (50%). Marks & Spencer, Waitrose and Co-operative all appear in the top 100.
So what causes youths and young adults to rate a brand particularly highly?
Six in 10 say it's because the brand fits their personality. 'What the company represents' and the 'price being fair' are both cited as important by half of 16-34 year-olds.
The report identifies three life stages within the 16-34 age range, though there's a crossover between two stages. The different responsibilities, or the lack of them, at different ages may have an influence on brand preference.
For 16-21 year-olds, the report says it's 'all about me'. The respondents usually only consider themselves – and snacks, fashion and internet companies provide their most-favoured brands.
In contrast 21-30 year-olds are often 'all about us'. The individuals often have a partner and are beginning to climb career and property market ladders. Their favoured brands include Colgate and Waitrose.
Moving on to the 'all about them' stage are the 25-34 year-olds. Responsible for children and often paying a mortgage, their favoured brands include Johnsons, Warburtons and Kellogg's, while Waitrose, Marks & Spencer and Asda also feature in their top picks.
Images – Top, The share taken by different product categories in brand loyalty among 16-34 year-olds as measured by Woot Media. Above, Cadbury came out as the younger generation's most favoured brand.