Sainsbury's pop-up helps cut food waste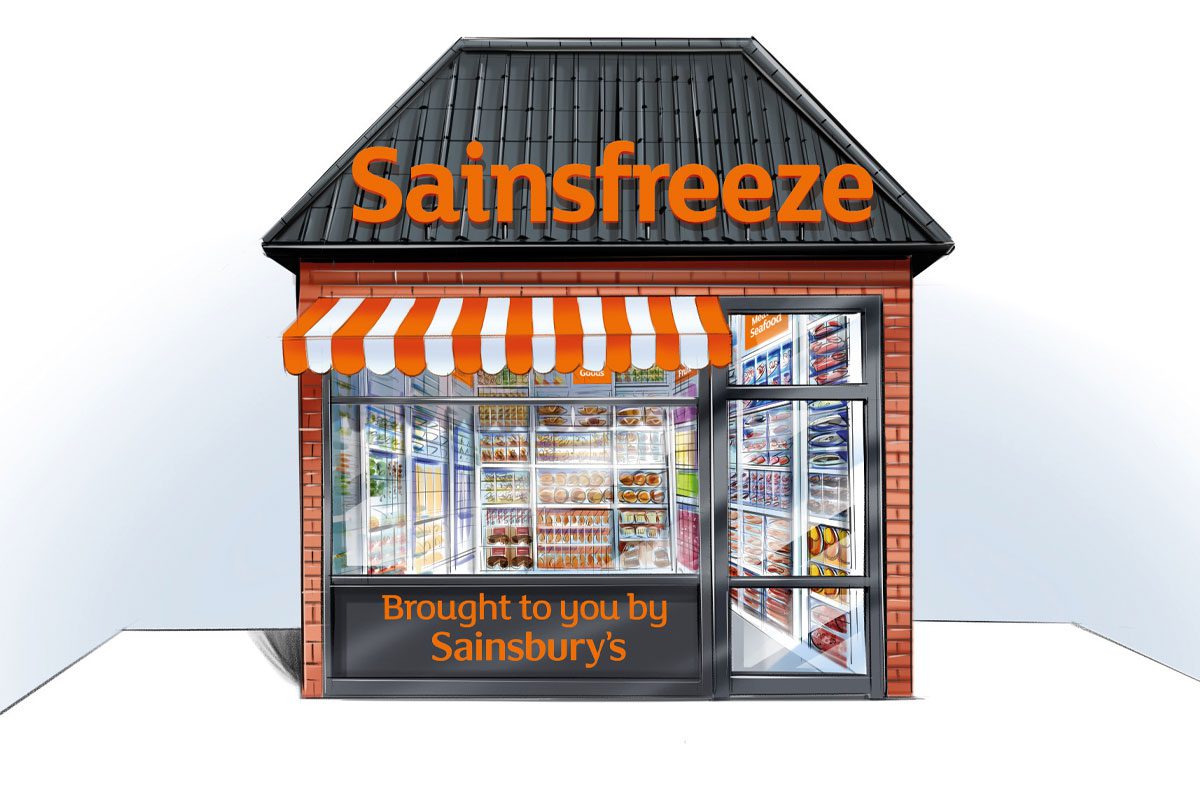 CUSTOMERS have been shown ways to store unexpected food products in the freezer, cut waste and save money at a pop-up store run by Sainsbury's.
Visitors to the walk-in freezer concept store, Sainsfreeze, were greeted with frozen groceries that they would usually buy fresh, such as fruit and veg, dairy, meat, fish and baked goods.
The produce was frozen in innovative ways to help save space and keep food for longer. Examples included mixing wilting herbs with oil or water and freezing into ice cube trays – making them perfect for throwing straight into soups and stews.
The items were chosen based on research that revealed the items Brits most commonly throw away as they are about to go off. These include milk, eggs, bread, and onions as well as other commonly wasted food items, such as bananas and herbs.
All surplus products from Sainsfreeze, which popped up in Shoreditch, London, on 27 and 28 September, was donated to Sainsbury's food redistribution charity partner FareShare, ensuring that nothing went to waste.
Catherine David, of sustainability group WRAP, said: "Sainsfreeze is an excellent and unique concept from Sainsbury's. We need to look at our food storage and how we can ensure we waste as little as possible.
"With food waste costing the average household with children around £730 a year, and as we're all looking for ways to save money wherever we can in the current climate, this is really going to help our food last longer.
"It would be great to see more of these rolled out across the country and reach more people."