A look at what's going on across the convenience channel
Spar's FareShare meals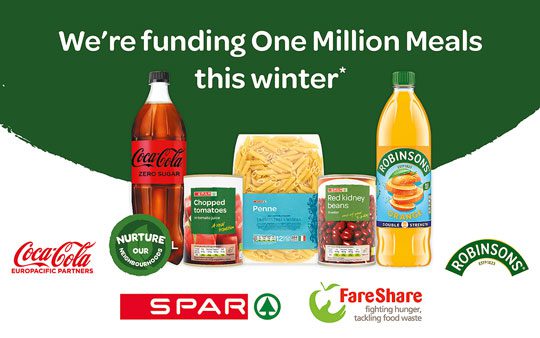 SPAR UK is partnering with surplus food charity FareShare to provide the equivalent of a million meals across the UK, as part of the Giving One Million Meals | Spar project.
The campaign will run in Spar stores around the UK until 1 November. Suzanne Dover, Spar UK brand & marketing director, said: "Our partnership will see £250,000 donated and, for every £1 given, FareShare can redistribute enough food for the equivalent of four meals to people in need across the UK."
Britvic and Coca-Cola are also part of the campaign, which will be supported with POS in-store.
Polly Bianchi, director of fundraising at FareShare, added: "The donation from Spar, with contributions from Coca-Cola and Robinsons, will make a significant contribution to our work getting good-to-eat food, which might otherwise go to waste, unitas to people who need it."
Search is on for new Spar UK Boss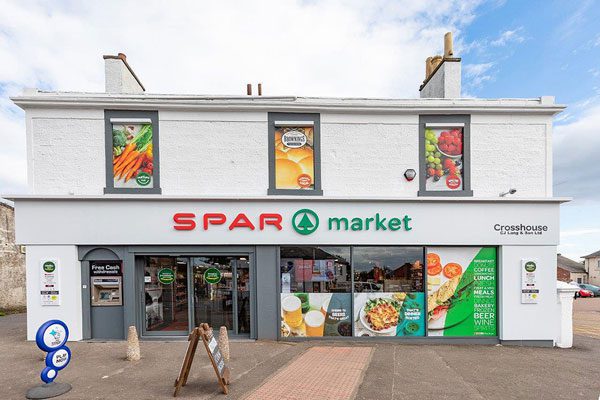 SPAR UK is searching for a new managing director after Louise Hoste left to pursue fresh challenges last month.
Joining in September 2019, Hoste successfully steered the business through the pandemic.
Nick Bunker, non-executive chair, Spar Food Distributors, said: "Louise has been a highly valued colleague and we thank her.
"A search for a new leader begins as we remain focused on delivering our long-term strategy, driving profitable growth for our retailers and suppliers."
Hoste added: "I have thoroughly enjoyed my time at Spar UK and working with a great team."
New guide to drive profits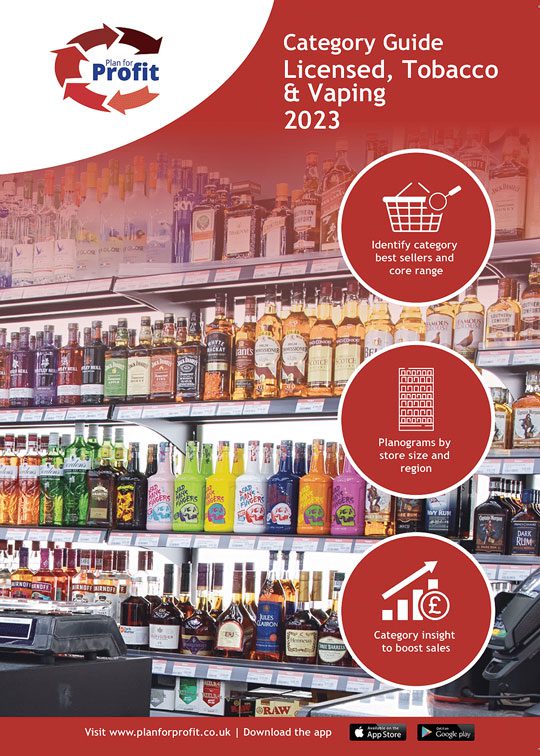 UNITAS Wholesale is helping its members' retail customers capitalise on the trends in alcohol and nicotine products with its latest Plan for Profit Guide.
The 2023 Licensed, Tobacco and Vaping Guide is available in selected member depots and at planforprofit.co.uk for free.
Developed with category experts and the Unitas network of wholesalers, it is packed with regional planograms, bestsellers lists and market insight.
It is said to offer retailers a complete guide to ranging core convenience categories such as lager and beer, cider, craft ale, spirits, wine, tobacco and vaping products.