Confectionery giant Ferrero looks to seasonal opportunities on the horizon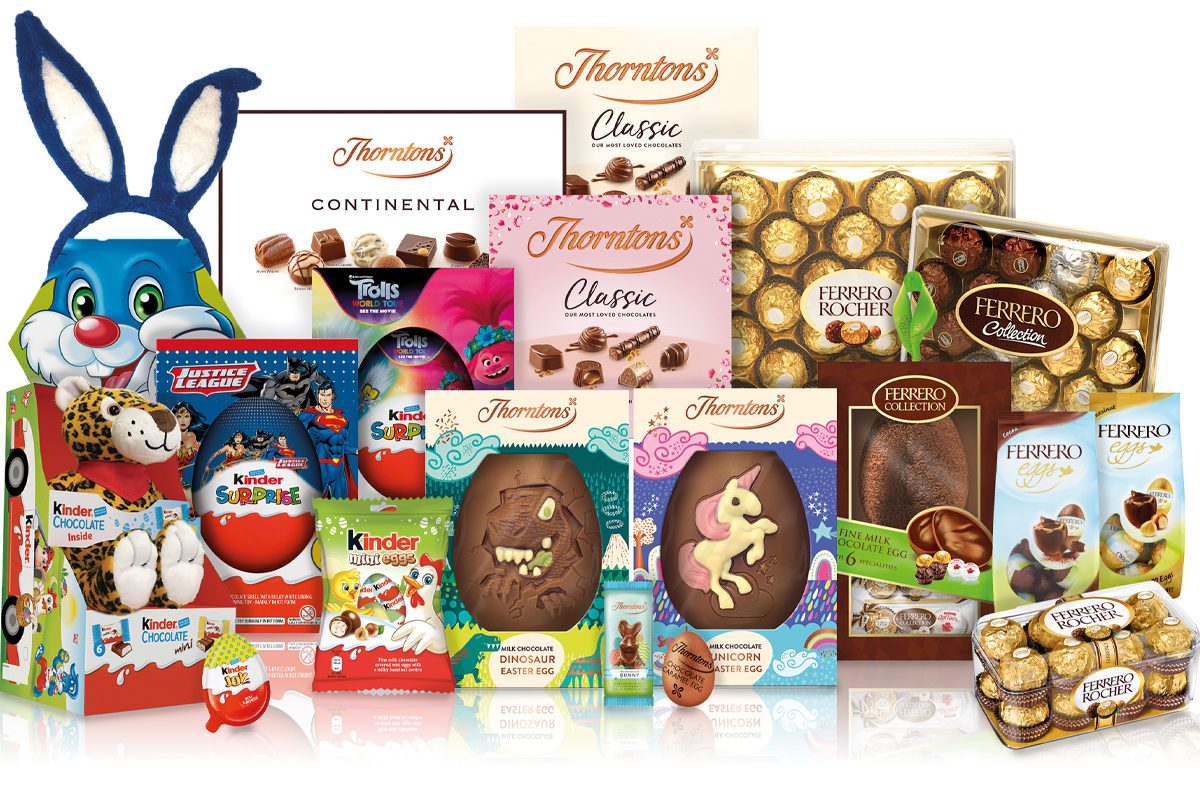 SANTA Claus may have better films, but when it comes to driving up confectionery sales in convenience – the Easter Bunny is a formidable figure.
According to figures provided by Ferrero, Easter provided a £397m boost to total UK grocery sales, when compared to the previous three weeks in 2019.
And its not just Easter that creates opportunities either, with the confectionery giant highlighting Valentine's Day this month and Mother's Day – on 22 March – as occasions that can be used to generate incremental sales in confectionery.
Levi Boorer, customer development director at Ferrero UK & Ireland advised that retailers who want to capitalise on Easter – which falls on 12 April – and other events, should get the ball rolling early.
"We expect to see shoppers planning in advance and being more considered in preparing their purchases for Mother's Day and Easter this year.
"We would therefore encourage retailers to stock up early to make sure they meet the demand for those shoppers looking to purchase in advance.
"Valentine's Day is quite last minute for shoppers, so it's important to be big and bold two weeks prior to yield success," he said.
At first glance, planned purchasing may seem to suit the supermarkets more than convenience. On range, it's more or less impossible for c-stores to compete with the multiples, who can dedicate entire aisles to shell eggs of every shape and size.
But, where c-stores do have an advantage over corporate competition is in their ability to communicate with the local community – and drum up some excitement in the process.
Boorer said: "Convenience stores have the upper hand over the mults in their connection to the local community. It is therefore important that they create as much excitement in the lead-up to the spring occasions and look out for opportunities to collaborate with suppliers.
"In-store activations will not only help translate into sales but bring in new shoppers."
For those looking to generate a bit of buzz, Boorer suggested Scottish retailers enter Ferrero's competition to host a Kinder Easter Egg Hunt in their store.
Ferrero has run the competition for the last four years and Boorer said it's a proven winner when it comes to increasing sales and footfall.