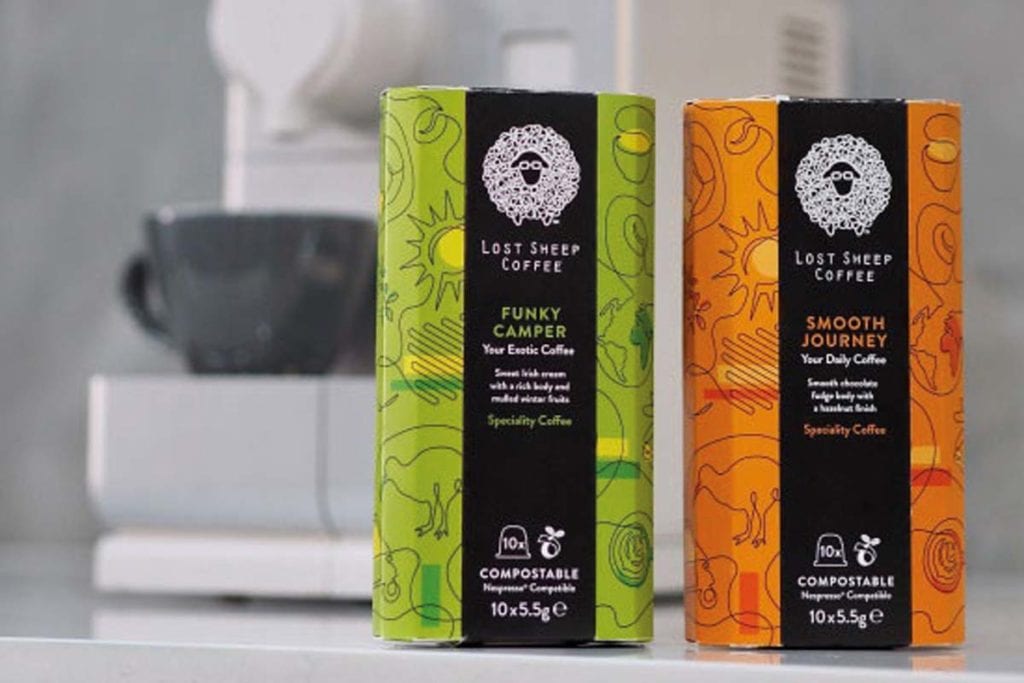 KENT-based premium coffee brand Lost Sheep has launched what it claims is the UK's first air tight, entirely compostable Nespresso-compatible capsule.

Lost Sheep Coffee's new pod range is available in two flavours: Smooth Journey – a 'daily coffee' with a chocolate fudge and hazelnut flavour profile; Funky Camper – a more adventurous brew with a flavour profile akin to sweet Irish cream and mulled winter fruits.
Lost Sheep founder Stuart Wilson said: "Until recently, compostable capsules had a very short freshness life, as the air tight seal would perish faster than the plastic predecessors and the coffee inside would start to go stale after just a few months.
"After extensive research and development, our new capsules achieve a level of oxygen impermeability which enables Lost Sheep Coffee to guarantee a minimum shelf life of 12 months."