Ahead of two new releases, Scottish Grocer took a trip to the Old Pulteney distillery in Wick to find out what makes their whisky unique.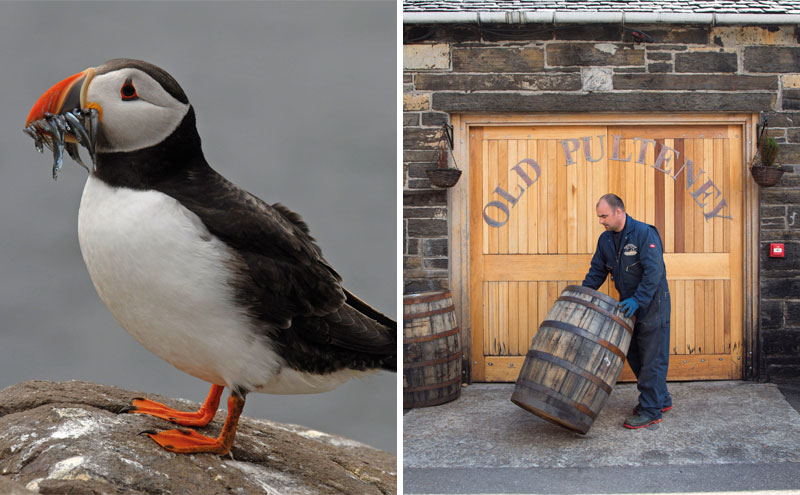 WHAT makes one whisky stand out over another?
In such a crowded marketplace, that's an important question to consider – especially in the lead-up to Christmas, when many new brands and expressions are making their debuts.
With so much to choose from, it can be hard for retailers to guess what will appeal to their customers, especially those looking to trade up to a more premium spirit.
Malcolm Waring, distillery manager at Old Pulteney, believes the key to selling good whisky is having a tale to tell.
"You need a story," he said. "Whisky drinkers will want to know about what they're drinking. I would imagine to open a distillery now, without a story to tell about it, a bit of history, would be a very difficult thing to do. If your whisky is very good it will sell itself, but you need a story to give it background and depth."
Old Pulteney certainly has a story, intrinsically linked to the land where it was created.
Known as the 'maritime malt', it has been produced from one of the most northern distilleries on the Scottish mainland since 1826.
Its home of Pultneytown was built specifically to accommodate the thousands of workers who travelled to Wick during the 'herring boom' – plenty of whisky drinkers among them.
"There were huge problems to do with the drink," said Waring. "It was estimated by the local press that 500 gallons of whisky were being drunk every week.
"There were 41 bars – 20 in Wick and 21 in Pulteney – so you can imagine there was a lot of fighting."
Eventually, the situation came to a head and in 1922 the locals voted to impose prohibition, with Wick becoming a dry town for 25 years – 12 years longer than the US.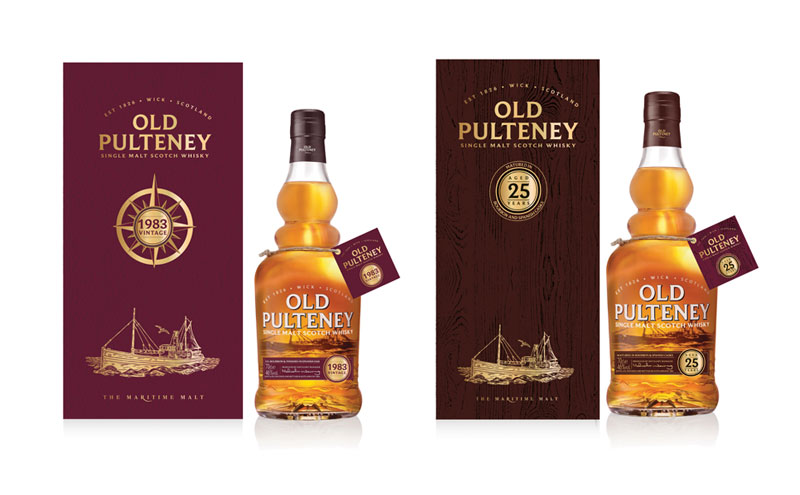 Old Pulteney kept distilling for four years during prohibition till it was mothballed, reopening in 1956.
Today, nearly two centuries after it was founded, the distillery still employs the same traditional methods utilising its uniquely-shaped still (echoed in the shape of the bottle), Scottish barley (for quality as well as provenance) and no computerisation.
All this goes towards producing a single malt that is emblematic of the rugged and windswept coastline of the far north.
"It typifies where we're from, it typifies Pulteney," said Waring. "It has the saltiness, the brininess. It's a very complex whisky."
• Ahead of Christmas, Old Pulteney has released two new expressions
Mellowed for a quarter of a century, the 25 Year Old is available now, RRP £300.
And of the newly-released 1983 Vintage (RRP £500), Karen Walker, marketing director from distributor International Beverage, said: "It's eagerly anticipated and worth the wait. The excellence of this exquisite expression stands as a testimony to a time-honoured process and the unrivalled craftsmanship of the Pulteney Distillery."