In the brave new world of convenience shopping more product categories are coming into festive play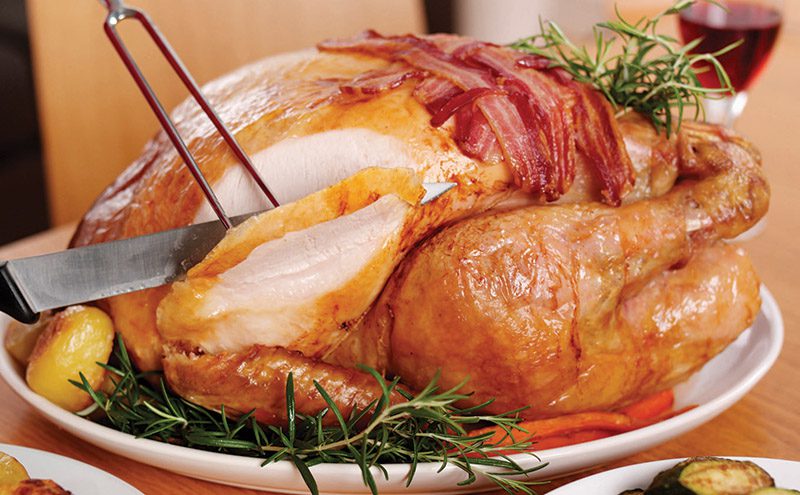 DRINKS and confectionery have long been seen as Christmas and New Year staples for convenience operators.
But many other product categories are influenced by the festive effect. As we'll see in the next few pages, everything from pet food to homecare lines can argue a case for special efforts by retailers at the Christmas period.
And as convenience retail changes considerably – and in many stores consumers make more frequent, substantial top-up shopping visits – retailers will have to consider a Christmas strategy over a wide range of categories.
Take fresh and chilled, for example. It's likely that Christmas turkeys will be bought in supermarkets and discounters but c-stores could benefit from highlighting fruit and veg and deli foods for Christmas use.
And other ambient meal accompaniments like gravies, chutneys and pickles could be just the types of items that consumers forget and then buy on top-up visits.
Food to go suppliers have special Christmas limited editions. Late last month Ginsters released two festive sandwiches and a festive pasty.
The Festive Edition Christmas Cracker, which is a mix of turkey breast, sausage, stuffing and bacon with cranberry chutney, retails at £3.49 and the Festive Edition Cranberry, Wensleydale and Bacon retails at £2.99. The Ginsters Festive Edition Turkey & Bacon Pasty has an RRP of £1.99.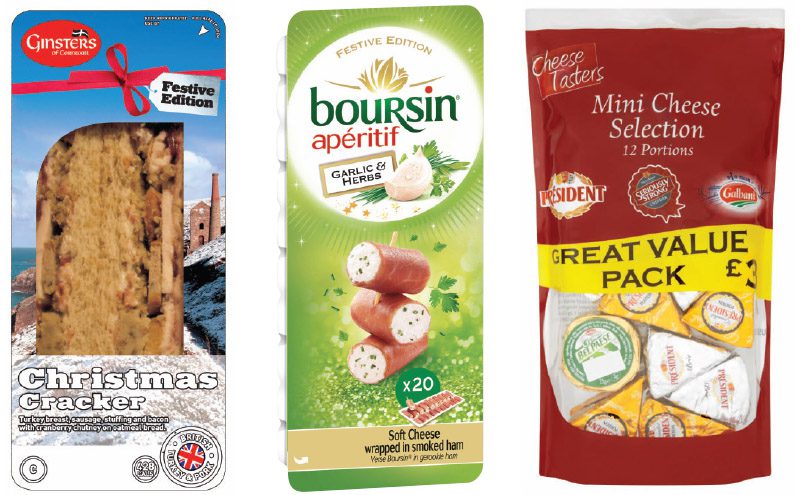 In-store bakery is another category which offers the opportunity to sell some indulgent Christmas treats and provides good possibilities of cross-category promotions if you also offer coffees.
Ambient cake shelves can be given a major Christmas makeover thanks to the special festive lines that are available.
Premier Foods says the Christmas cake category is already worth £103.1m and is growing by 10.7% year on year. Its Cadbury Cakes' range includes a Cadbury Rudolph Whole Cake and a Cadbury Snowman Buttons Cake. Its Mr Kipling brand features white iced Frosty Fancies as well as Stollen Slices.
And the firm is bringing back established seasonal lines such as Mr Kipling Mince Pies and Cadbury Flake Cakes.
Just as they were launched late last month Spar Luxury Mince Pies were endorsed by the Good Housekeeping Institute.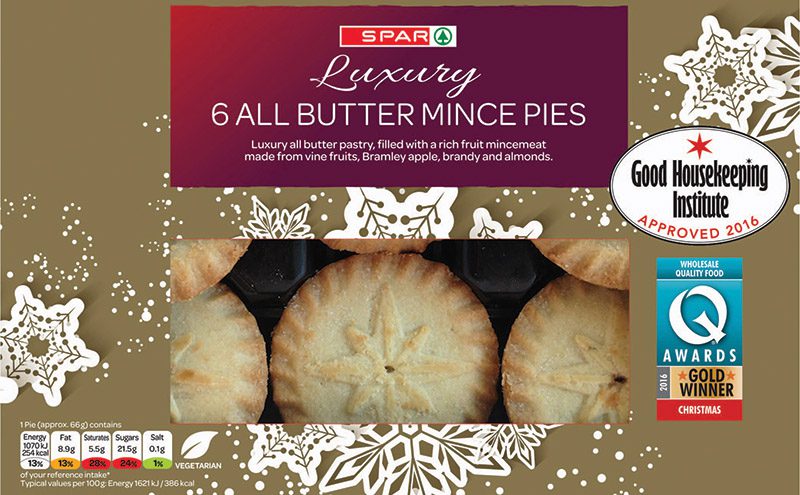 The December issue of Good Housekeeping magazine, on sale this month, features the pies and gives details of local Spar stores.
The endorsement will also be highlighted on point-of-sale materials in stores and in social media. Spar Luxury Mince Pies also won the Gold Christmas Q award at this year's Wholesale Quality Awards.
Christmas is a time for cheeseboards and two major suppliers  carrying out activity this year are Bel And Lactalis McLelland.
Bel has special Christmas packaging for its range of Boursin cheeses including its Boursin Aperitif, bite-size portions of its Garlic & Herbs cheese rolled up in smoked ham and presented in a tray.
Mini Babybel is bringing 12 winter characters in packs back this year including 'the ice-skater' and 'the chilly'.
The Cheese Tasters pack from Lactalis McLelland is aimed at the convenience channel and contains a range of mini-portions of cheeses from leading brands including Seriously Strong, President and Galbani.
Price-marked at £3 the Cheese Tasters pack contains 12 pieces of cheese, all individually wrapped, across six varieties, including Brie, Camembert from French producer President, Italian Crema Bel Paese and Scottish cheddar Seriously Strong which includes Spreadable. Retailers can access the Cheese Tasters pack through convenience wholesalers including Nisa, Budgens, Londis, Costcutter and P&H for availability in store from late November.