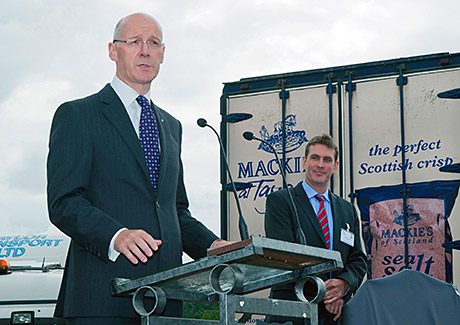 PRODUCTION of crisps at Scottish producer Mackie's will more than double after the company moved its factory to a new site that once held a major brickworks.
The new plant, in Inchcoonans in Errol, was previously Errol Brickworks. That operation dates back 150 years and there is evidence of clay workings in the area from Roman times.
Mackie's Crisps, set up as a joint venture by Taylors Food Group and established ice cream producer Mackie's of Scotland, had produced crisps in Inchture, Perthshire, but rapid growth in both UK and overseas markets led to the search for larger premises.
The company has listings with major retailers and others in Scotland as well as a national listing with Asda.
Its export business is also said to be soaring, with the crisps now available in more than 20 countries around the world.
The new factory at Errol is around double the size of the previous facility and the 11-acre site allows room for expansion. Immediately, production will more than double, with the number of 150g bags produced rising from 96,000 to 201,000 during a single shift. Increasing production will also create a number of new jobs.
Within the next two years the company plans to open a visitor centre.
George Taylor, managing director, said: "It is our intention to tell the story of the brickworks and its evolution into a crisp factory, which we are sure will become a very popular Scottish destination.
"This is a very exciting time for our business and with the opening of the new production site we have a stable platform for further growth and NPD strategies for many years to come."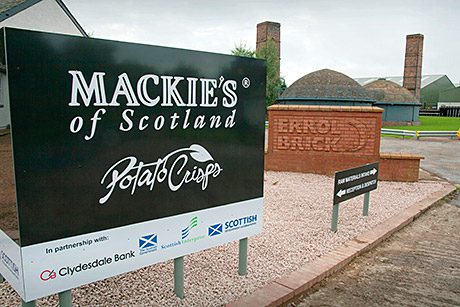 Images – Scottish Government finance secretary John Swinney officially opens the new Mackie's Crisps factory in Errol. The new facility, on the site of a historic brickworks, will allow production to double. A visitor centre is planned at the site.