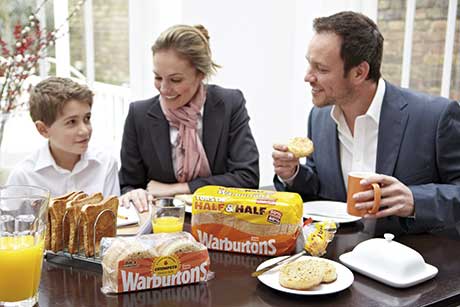 BREAD and milk are staple items that are key products in grocery outlets of all types and sizes, especially c-stores and small local supermarkets.
And breakfast is highlighted by suppliers – giants and specialists alike – as a crucial consumer use of the daily essentials
Milk firm Müller Wiseman Dairies stresses that milk plays an important role at breakfast – with cereal, in tea and coffee or as part of a smoothie. It says the number of milk servings used in preparing breakfasts from scratch is up by 77m since 2011.
In response to those and other trends Müller Wiseman's Black and White range of products, as well as its orange juice, have been made available in 250ml and 500ml sizes, which the firm says allows retailers to place the products in main fridges, food-to-go fixtures and to use them in meal deals and cross-promotions.
Warburtons, the UK's number one bakery brand, is currently running a multi-million pound campaign designed to emphasise the use of bread and bakery products with different meals. The campaign began its work earlier this year with a three-month burst highlighting breakfast use of Warburtons Crumpets, Half & Half loaves and rolls and Soft White Farmhouse bread.
The 2013 campaign represents a first for the firm as specific products are featured in a bid to show Warburtons as a bakery brand with an exciting range for families. It's designed to connect with its 'From our family to yours' slogan.
Belvita Breakfast, the morning biscuit launched by Mondelez International in 2010, continues to make an impact on the morning munching market, the firm says. The brand reached £50m year-on-year sales at the start of the year and has introduced new varieties including Cranberry and Strawberry & Live Yogurt Duo Crunch.
Targeting top-up shoppers, Belvita's 150g pack contains three 50g pouches of Milk & Cereals and Honey & Nut flavoured biscuits. It's designed to provide manageable, easy-to-use portions for home or out-of-home use.