A new food nutrition information system is ready to go live. But not every brand thinks it takes the biscuit.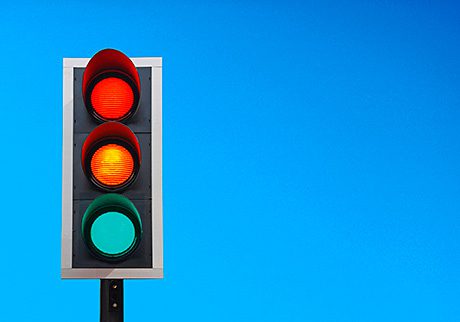 AFTER years of discussion and debate a standardised voluntary hybrid system of food labelling (including a "traffic light" system) is being introduced in the UK.
The new labels, which will be appearing on packaging over the next 18 months, will combine colour coding and nutritional information to show the fat, salt and sugar and number of calories in each product. It's estimated that around 60% of food in the UK will carry the standardised labels by the end of 2014.
Food campaigners have lobbied for a single, easy-to-understand system for the last decade – to combat obesity and help shoppers make informed choices. The new system has been welcomed by many health and consumer campaign groups.
Mars, Nestlé, PepsiCo and Premier Foods have already signed up. Tesco, Sainsbury's, Asda, Morrisons, the Co-operative and Waitrose will also use the new system on their own-brand foods. But not all the big names in the food brands business are adopting the new style.
The new labels colour-code levels of salt, sugar, fat and saturated fat using red, amber and green. That means customers should be able to see at a glance how healthy (or unhealthy) a product is. The more detailed information includes the number of servings in a pack, the number of calories in a stated size of portion and what percentage of an adult's recommended daily intake that represents. (That data was previously called the Guideline Daily Amount (GDA) but is now called the Reference Intake.)
The fat, saturates, sugar and salt figures are given as a weight per 100g and as a percentage of an adult's recommended daily intake as well as being colour-coded and tagged with the words low, medium or high. The calories per 100g also appear beneath the traffic lights in smaller print.
Unveiling the new labels, the Westminster government's public health minister Anna Soubry said: "Research shows that, of all the current schemes, people like this label the most and they can use the information to make healthier choices."
But United Biscuits, maker of Penguin, McVities and Jaffa Cakes expressed doubts saying: "Our products have clear Guideline Daily Amount (GDA) icons on the front of pack showing calories, sugar, fat, saturates and salt per biscuit or per portion. On the reverse of each pack is more detailed nutritional information per biscuit and per 100g.
"As consumers normally eat our products by the biscuit we believe that is the clearest way to give consumers the information they need. The colour scheme is based on 100g, which is the same as seven digestives. Very few people would eat that many at a time. We believe that consumers want information based on what they are actually eating."
Image – The new food labelling system, currently being introduced on a voluntary basis, merges traffic-light style at-a-glance nutritional info with data currently handled by guideline daily amount tables.