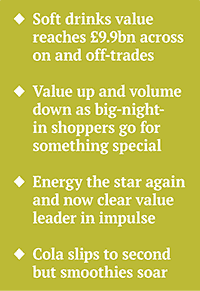 AT first glance, the latest in the series of Britvic Soft Drinks Reviews seems to suggest the brands that fill drinks chillers across the country are continuing their remarkable growth.
Using Nielsen data for the off-trade and CGA data for the on-trade, the latest review comes up with the finding that in 2012 total UK sales of the softies reached £9.9bn.
It's a huge number but everything is relative and it actually looks as if the harsh winds of recession are beginning to cool the sales performance of soft drinks.
The total off-trade soft drinks value was £7.2bn. That was up 2.8%on the previous year, and so didn't really keep pace with inflation.
And volume sales in the off-trade were down. The actual amount of liquid sold in soft drinks transactions through supermarkets, convenience stores and other shops was 0.8% lower than in 2011.
The findings led Britvic to describe the performance as one that showed the 'resilience' of soft drinks.
And it stressed that soft drinks sales over the period could be seen as a steady performance which was well ahead of many other food and drink categories.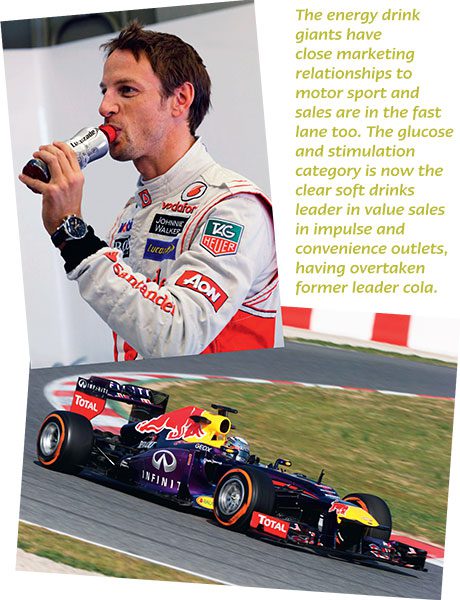 The grocery channel – the giant supermarkets – dominates soft drink sales. But convenience outlets accounted for 25% of volume and 35% of values sales in off-trade soft drinks.
Within convenience, however, the Britvic review found that multiple convenience stores had seen their value sales increase by 3.6% while the total taken by independents was down by 4.1%.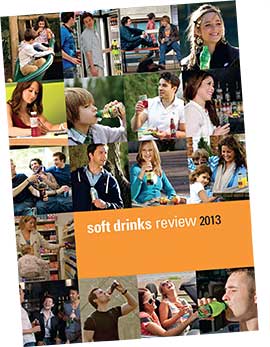 Multiples and independents both saw volumes decrease.
Energy drinks have now ousted cola as the value leader in impulse outlets. They're worth £459m compared to cola's £435m.
Among smaller sub-categories, smoothies did well – with sales up by almost 7% to reach £12.6m. Cold 'hot' drinks, such as flavoured iced tea and iced coffee, were up 44% to £9.2m.