A triple of tipples joins the line up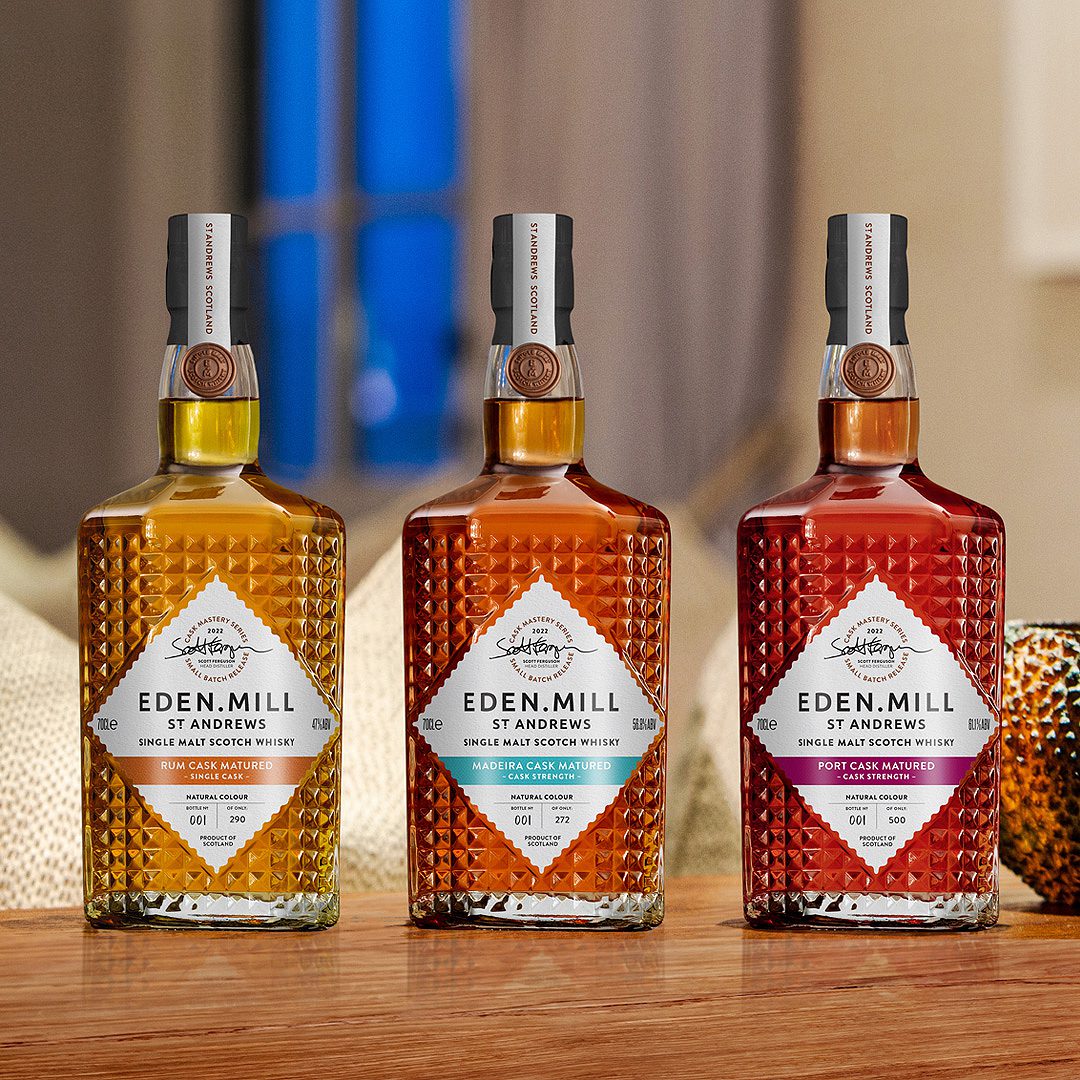 PREMIUM spirits maker Eden Mill is now offering customers an exclusive range of three limited-edition whiskies – the Cask Mastery Collection.
The single malts have been matured in rum, port and madeira casks selected by head distiller Scott Ferguson for their distinct and flavourful characteristics.
Matthew Turner, marketing director for the St Andrews-based company, explained: "Port, madeira and rum casks were purposefully chosen for their unique character and influence on the maturing spirit.
"However, it is the differences between the resulting whisky colour and flavour of these non-chill filtered single malts that is astounding."
The number of bottles produced runs to just 270 madeira cask-aged, 290 rum cask and 500 port cask, with ABVs of 56.8%, 47% and 61.1% respectively.
Each variant is priced at £170 per 700ml bottle on the Eden Mill website.
Turner added: "These expressions are extremely special members of the distillery's whisky portfolio, which we are delighted to share with our customers."
The collection will expand later this year with the launch of more limited-edition single malts.