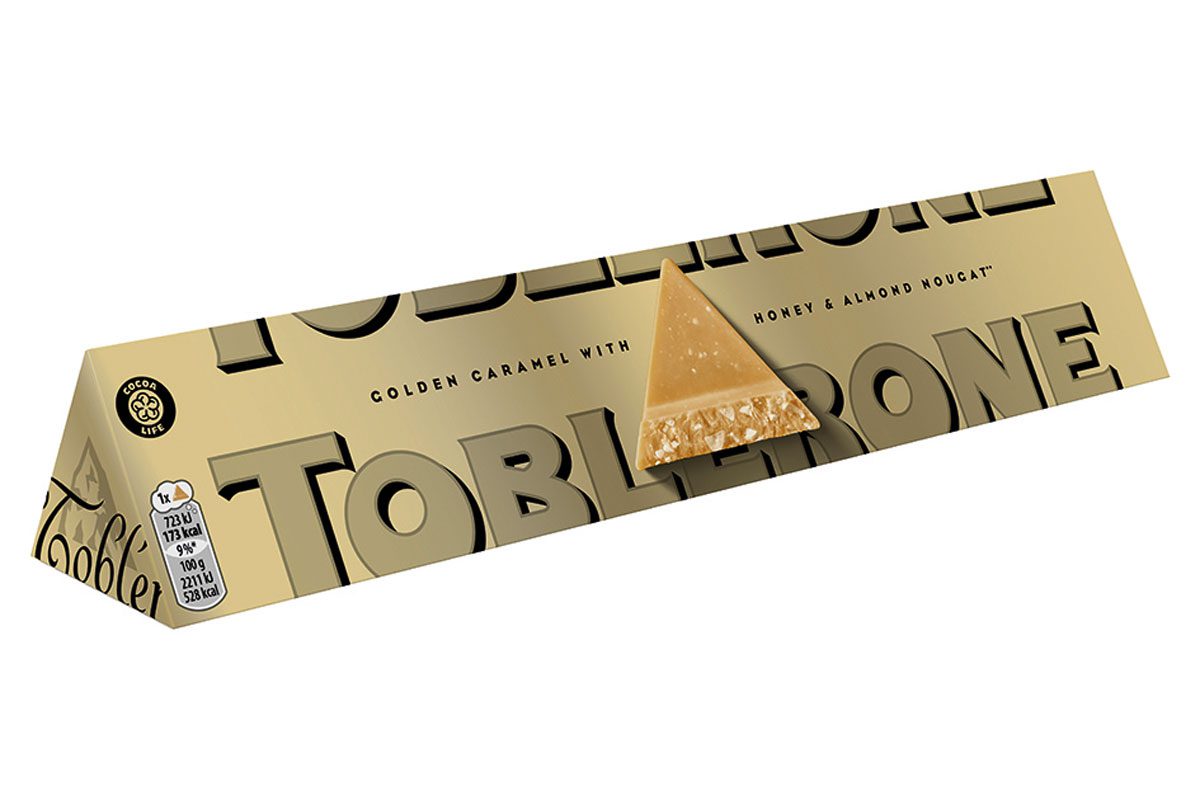 MONDELEZ has sparked a mountain gold rush, with the launch of a new limited edition Toblerone.
Toblerone Golden sees Mondelez coat its crunchy nougat chocolate brand in golden caramel – a blend of white chocolate newly developed for the UK & Ireland.
Available now, the limited edition Toblerone carries an RRP of £6.26.
Mondelez is backing the launch with PR activity and in-store support.
Claire Kamara, brand manager for Toblerone, said: "We are incredibly excited to combine the increasingly popular flavour of caramelised white chocolate with the iconic crunch of Toblerone in a proven consumer-favourite format.
"We are confident that Toblerone Golden will help the brand to reach even more shoppers and allow retailers to drive additional sales this year, given that the caramelised white flavour is 18% incremental to the chocolate category."