Retail launch for next-generation Juul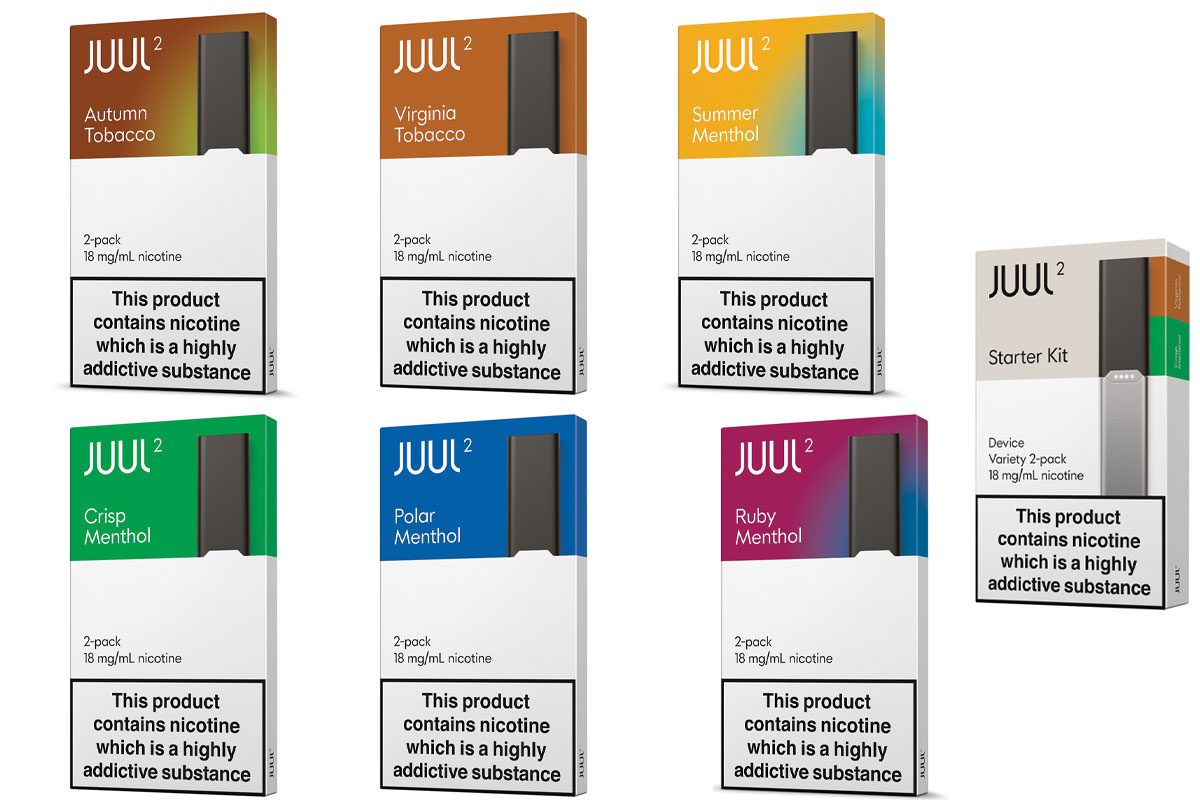 VAPING brand Juul has launched the next evolution of its pod-mod system.
The Juul 2 is available throughout the UK, with the US firm securing distribution across convenience, wholesale and grocery channels.
Juul is positioning its latest e-cigarette solution as a step change in vaping technology. According to the brand, Juul 2 boasts over 20% more battery capacity than the original Juul and pods now hold 70% more liquid.
The device also includes a light system which communicates e-liquid and battery level.
Further technical improvements include the introduction of a small computer chip in each refill pod, designed to prevent the use of counterfeit pods.
Juul has also been working to improve the quality and consistency of its vaping system.
The new device features a 'collector' which has been introduced to limit any e-liquid leaking and to ensure consistent vapour production throughout the lifespan of the product.
Juul 2 is initially rolling out to the UK market in six flavours: Virginia Tobacco, Polar Menthol, Crisp Menthol, Autumn Tobacco, Ruby Menthol and Summer Menthol.
The range also includes a Juul 2 starter kit pack and a single-device pack, both currently available on promotion at £9.99 and £6.99 respectively.
Juul 2 refill pods are available on promotion too, priced at £5.99 for a two-pack. Juul has set RRPs at £19.99 for the starter kit, £14.99 for device, and £6.99 for the refill pod two-pack.
The retail rollout of Juul 2 follows a soft launch on the brand's UK e-commerce platform last October. According to Juul, over 90% of UK e-commerce device orders are for Juul 2 devices, while over 75% of refill orders are for the new format.
Dan Thomson, EMEA VP at Juul Labs, said: "Following a successful online pilot launch, we are pleased to release the next-generation Juul 2 for sale nationwide through our retail partners in the UK.
"We have been encouraged by the number of existing Juul users who have transitioned to the new system since launching on our UK website, and we look forward to providing even more adult smokers with an alternative to combustible cigarettes.
"A key part of our mission is to transition adult smokers away from cigarettes, the leading cause of preventable death in the world, killing some 90,000 Britons annually.
"We believe the best method to switch adult smokers to a potentially less harmful, non-combustible alternative, is to provide a product that closely resembles the consistency and experience of smoking.
"It's also critically important that alternatives continue to compete with cigarettes especially when it comes to the point of purchase, and with Juul 2, we believe we are taking another step in that direction."
Retailers can also expect to see further support and resources from Juul in the months ahead. The vaping brand is gearing up to launch a dedicated Juul Labs retailer website.