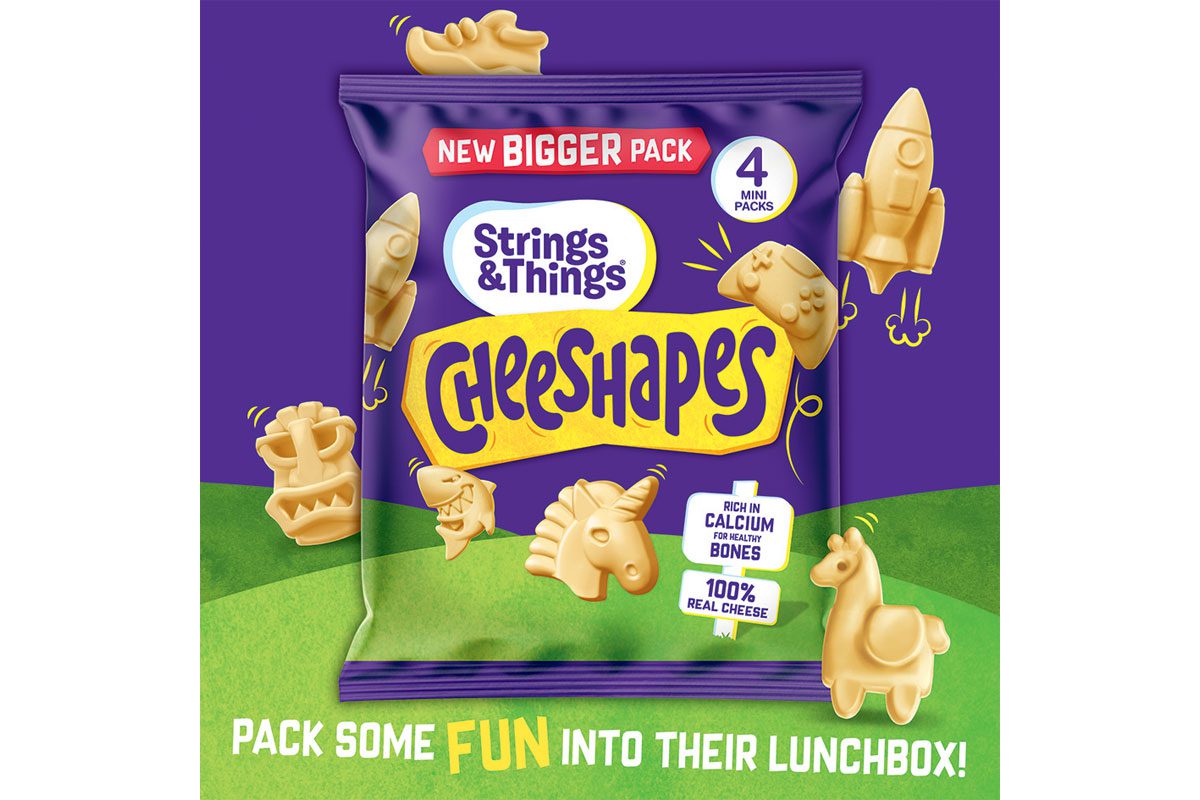 ONE consequence of the Covid crisis has been an increased focus on health, with many consumers making changes to the way they eat, drink and exercise.
Sarah Davies, marketing manager for cheese snack brand Strings & Things, reckons increased attention on foods with added health benefits plays into the hands of dairy brands.
She said: "Dairy has been an attractive purchase with health in mind, as shoppers value the freshness, functionality, and authenticity of dairy products.
"The category is also a great way for health-conscious parents to introduce nutritious foods to children.
"We know that health remains the key driver of choice with three-in-five parents looking for foods that support immune health, and one-in-three of all snacking choices driven by health concerns and considerations."
Davies highlighted Strings & Things Cheeshapes in particular as a potential solution for parents looking for a healthier snack that their kids will enjoy.
"Cheeshapes, co-created by kids, are pressed into interesting shapes including unicorns, rockets, sharks, and pineapples, to spark creativity and snack time storytelling.
"Retailers should consider stocking Cheeshapes to cater to health-conscious parents looking to add excitement to their kids lunchboxes," she said.