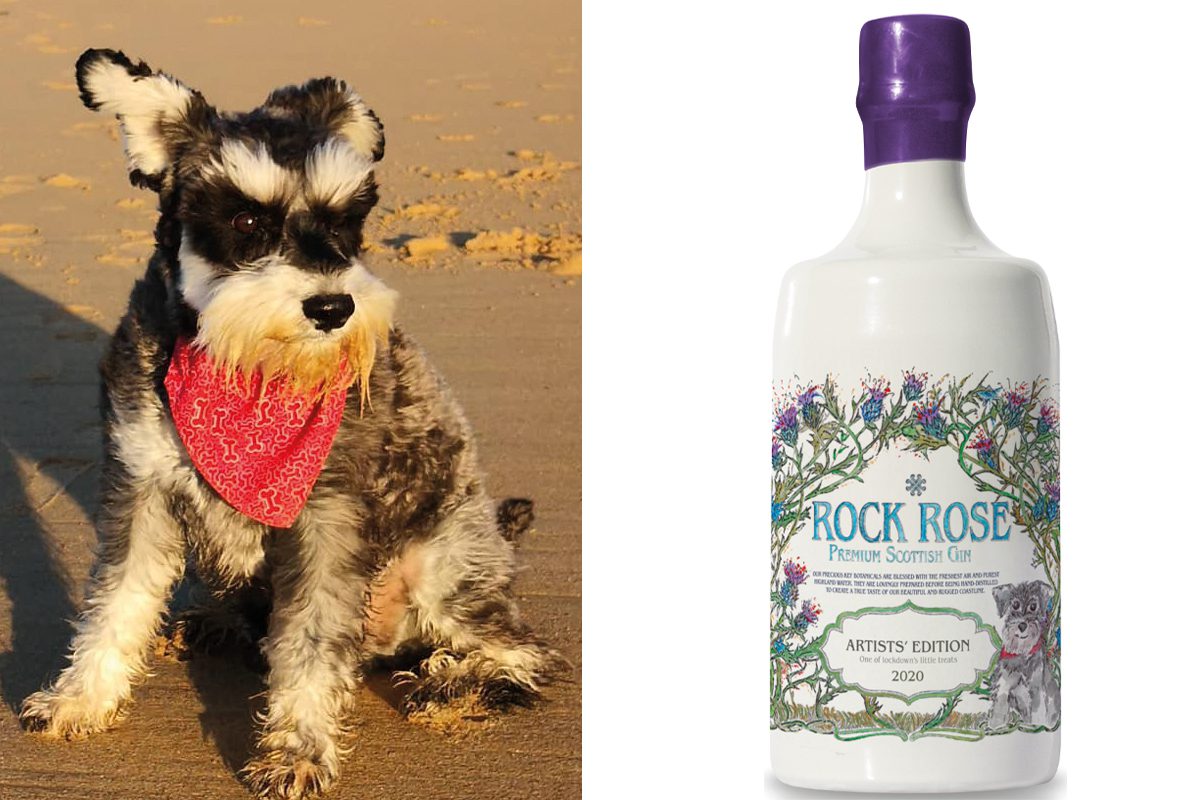 SCOTTISH gin brand Rock Rose is putting its mascot schnauzer on the label of special edition bottles that will raise funds for the Scottish SPCA.
The Caithness based distiller is to donate £5 to the animal welfare charity from the sale of each bottle bearing the special label.
Director Martin Murray said: "As animal lovers, we are delighted to be supporting the Scottish SPCA and its exceptional work."
Murray added that the schnauzer, known as Mr Mackintosh, is well known in the gin world, and he predicted that the bottle will be a real collector's edition.
Anna Devine, Scottish SPCA director of fundraising and marketing, said: "We're honoured Rock Rose Gin has chosen to donate to us through their new artist's edition gin.
"The donations from sales of this product will help our team to continue carrying out their life-saving work rescuing and looking after animals across Scotland."