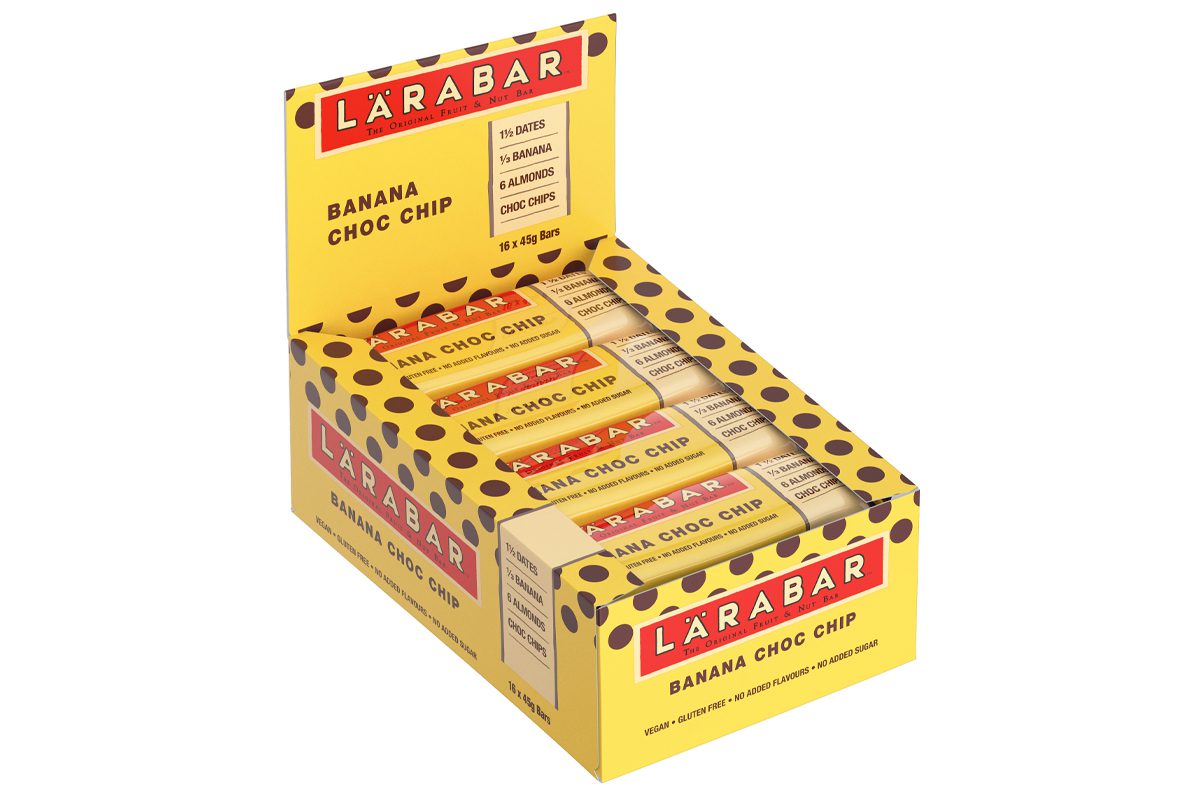 GENERAL Mills has been keeping vegans sweet with its cruelty-free confectionery brand Lärabar.
Launched last year, the US brand achieved more than £1m in UK value sales in 2019 according to Nielsen figures. Helene Henderson, new ventures brand manager at General Mills, said that retailers who are tapping into demand for vegan options are "reaping rewards."
"As the 'trend' for veganism becomes more and more of a mainstream lifestyle choice, it's crucial for retailers to cater for plant-based customers.
"And it isn't just fully-fledged vegans that are shopping ethically. We're seeing more and more consumers opting for flexitarian diets, with meat-free Mondays and other initiatives growing in popularity.
"Snacking is an area of particular strength, with demand for options that meet the increase in specific dietary requirements, such as dairy-free and vegan, on the rise," she said.
General Mills UK's Lärabar range comprises three flavours: Apple Cinnamon, Banana Choc Chip, and Peanut Butter Choc Chip.
Each flavour is priced at £1.19 RRP for a single bar or £2.90 for a three bar multipack.