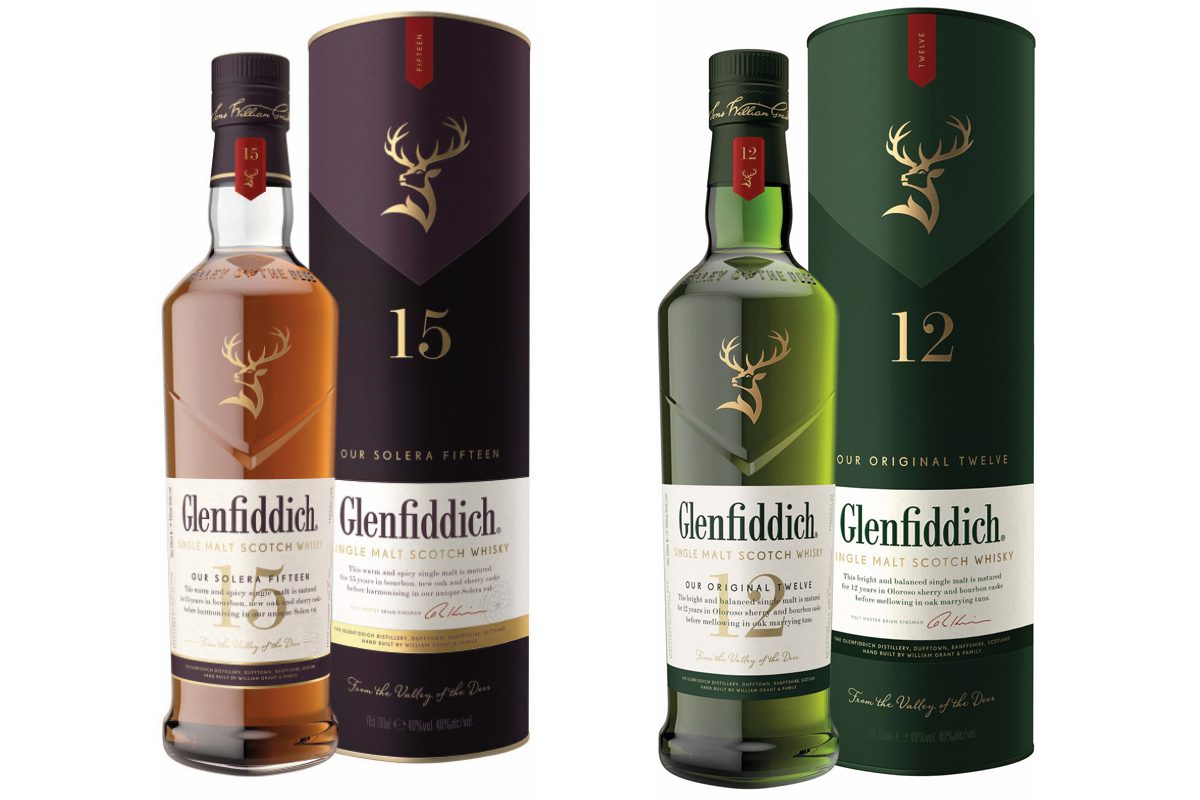 ONE of the most popular single malt whiskies in the world, Glenfiddich should be recognisable to almost every retailer in the country.
But now brand owner William Grant & Sons has given Glenfiddich a packaging overhaul, emphasising the whisky's quality and heritage.
The redesigned bottles feature a 'v' shape cut into the glass, which represents the 'valley of the deer' in Speyside, where the Glenfiddich distillery is located.
The distillery's stag symbol, embossed in gold, sits within the 'v' of the valley shape, while William Grant's signature is emblazoned on the bottle top.
Claudia Falcone, Glenfiddich global brand director said: "We wanted to emphasise Glenfiddich's special provenance and unique heritage with this stylish new design."
In addition, the 12 Year Old will now be known as 'Our Original Twelve', while the 15 Year Old has been rebranded as 'Our Solera Fifteen'.