The Glenturret distillery has produced Scotch whisky for more than 240 years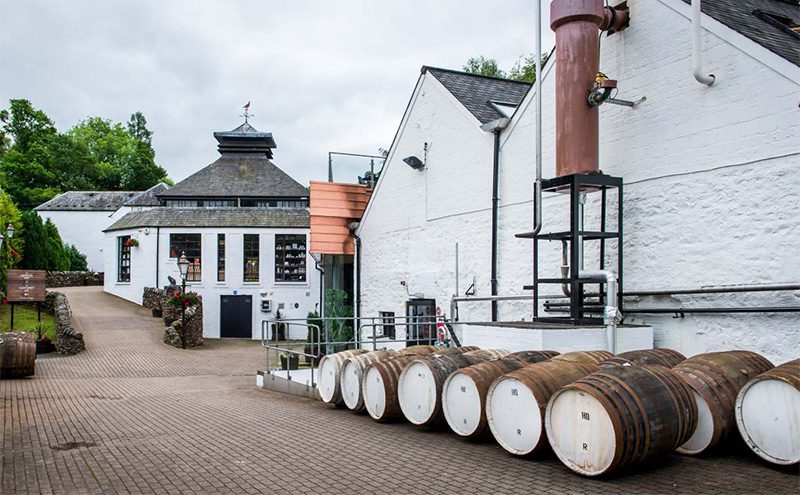 IN 1775, Robert Burns was just a teenager, the USA was fighting for its independence and the sewing machine hadn't even been invented yet.
But it wasn't just America embarking on a revolution in 1775. In the Perthshire village of Creiff, 1775 saw the establishment of the Glenturret whisky distillery on the banks of the River Turret — a landmark moment in the history of Scotland's national drink.
Glenturret distillery has continued producing single malt whisky ever since, making it the oldest working distillery in Scotland.
The distillery, which has changed hands a fair few times in its history, is now being looked after by Swiss wine producer Art & Terroir.
Previous owner Edrington said that it made the decision to sell the distillery in order to focus on its core premium spirits, which include The Famous Grouse and Highland Park.
Ian Curle, chief executive of Edrington said: "We are pleased to be placing The Glenturret in the hands of Art & Terroir and we know that the distillery will thrive under their management."
Silvio Denz, managing director of Art & Terroir said: "We are proud to take ownership of this fine and historic distillery.
"Glenturret is the perfect choice as we enter the world of Scotch whisky and we are looking forward to working with the existing team to bring even greater success to this superb single malt."
The deal is expected to be completed in spring, with all 23 jobs at Glenturret being safeguarded by the new owners.