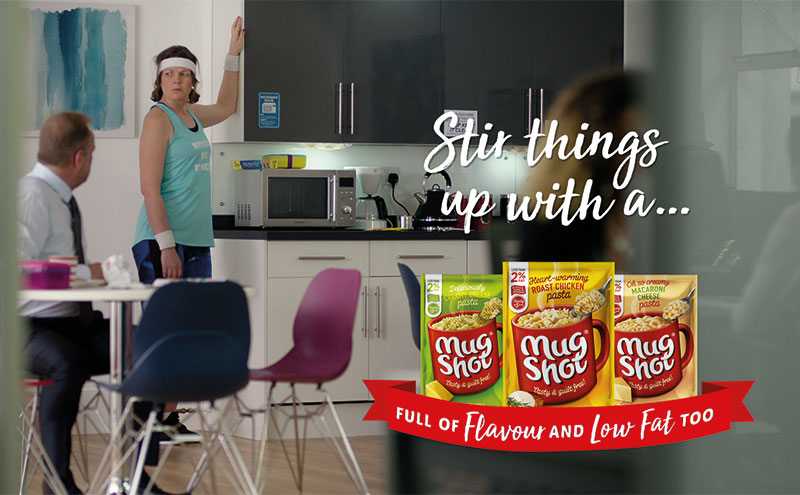 INSTANT snack brand Mug Shot has created a £1m marketing campaign specifically designed to appeal to women including female office workers and busy stay at home mums.
The Stir Things Up With a Mug Shot campaign includes TV, radio and social media activity and uses a light-hearted humorous approach to get its message across.
Mike Benton, head of the snacking business unit at brand owner Symington's, said: "Mug Shot has enjoyed a really strong performance and is currently worth an impressive £45m.
"With this £1m investment, we're looking to grow brand awareness and national penetration.
"Being on TV is hugely exciting for any brand, and we're looking forward to seeing the results.
"With a programme of additional support planned, we're sure the campaign will resonate with our target audience."