Red Bull suggests frequent EPOS checks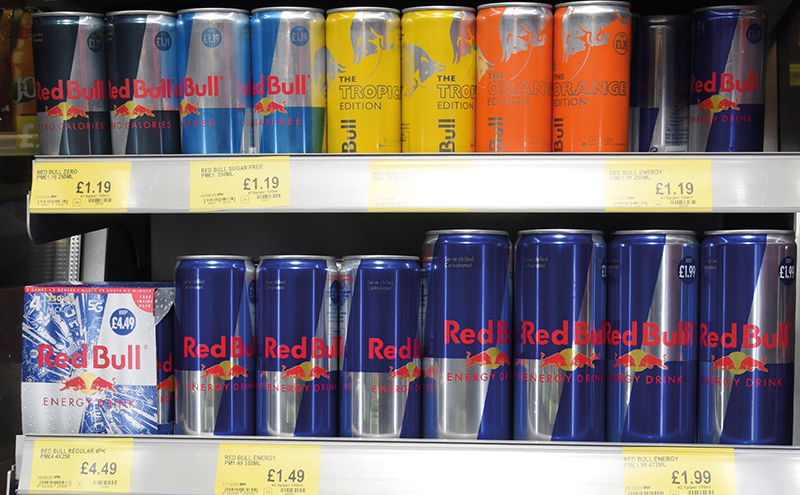 YOU don't need to turn too many pages in the newspaper to know that data is big business. Data on consumers purchasing is a valuable commodity, one which retailers can use to their advantage in store.
That's why Red Bull has advised retailers to make the most of their EPOS data, with the energy drink's UK category development manager Rich Fisher suggesting it's worth checking these figures at least once a month to keep track of the best selling lines
Fisher reckons in this way, retailers can ensure each SKU in the soft drinks chiller is earning its spot, by aligning category space with share of sales.
"It is important that slow selling lines are removed to make space for those that generate more revenue," he said.
To this end, Fisher suggested that stores focus on the top-selling brands, dedicating 50% to 60% of soft drinks space to the top five with 60% to 70% of space for sports and energy drinks.
It's not just what's in the chiller that matters, but also where in the chiller according to Fisher who suggested retailers take a vertical blocking approach to merchandising.
"Shoppers only see products within a 1.3m breadth.
"Vertical blocking helps them to easily find the product they are looking for," he said.
As part of that blocking approach, Fisher also suggested retailers place full sugar and low and no sugar variants alongside each other on shelf to make the category easier to shop.
"Whether it's the 250ml can – which remains the best seller – or a Red Bull Edition, shoppers can reach for their favourite SKU and expect to see the sugarfree option sitting right beside it.
"Red Bull is passionate about giving customers choice, which is why the brand would encourage wholesalers and retailers to stock the sugarfree alternative next to the original Red Bull SKU, ensuring both options are always available to shoppers," he said.