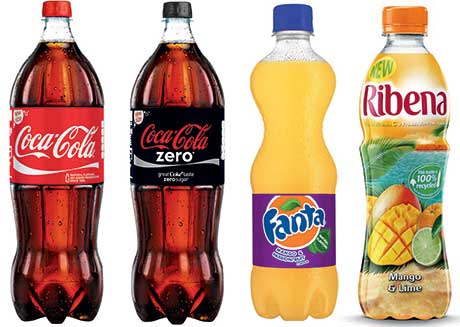 SOFT drinks is a highly resilient category. While other categories have slowed in the face of economic challenges, soft drinks have have returned value growth of 2.8% according to Nielsen. Dave Turner of Coca-Cola Enterprises (CCE) puts success over the last 12 months down to: "innovation in pack formats, the introduction of new products and targeted marketing of new and existing ranges to consumers."
Coca Cola and Diet Coke continue to be the two best-performing brands, while Coke Zero saw a boost last year from its link-up with James Bond movie Skyfall. This year's ad campaign underlines the message that Coke Zero tastes like regular Coke, but without the calories.
The return of Vanilla Coke – last available in 2003 – is said to have worked well for CCE. It's being promoted via a tie-up with the WWF, called Arctic Home, to highlight the plight of the polar bear.
Diet Coke has a new "hunk" and has continued its connection with fashion designer Marc Jacobs, naming him as the brand's creative director.
To help c-stores cash in on the big-night-in market, CCE has introduced 1.75l bottles of Coca-Cola, Diet Coke, Coke Zero, Cherry Coke and Vanilla Coke. With an RRP of £1.79, the 1.75l bottle is: "designed to make take-home formats of cola more accessible by offering value to convenience shoppers."
Fanta has an expanded flavour range with Peach and Apricot, Red Fruits and Mango and Passion Fruit. CCE's energy brand, Relentless, has been brightened up with a 250ml can, RRP 79p, and a new flavour, Lemon Ice. The existing flavours, Berry Juiced, Tropical Juiced and Orange, have also been reformulated.
GlaxoSmithKline has identified two key trends – exotic flavours and health benefits – and incorporated them in its products. Lucozade Revive is a low-calorie variety of the traditional energy drink while new flavours Mango and Lime and Pineapple and Passion Fruit tick the tropical box.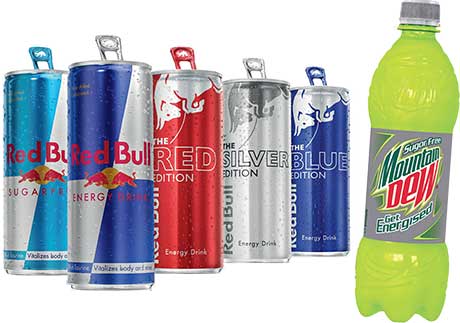 With sports and energy having overtaken cola to become the largest value segment in soft drinks – with almost 30% of the market – Red Bull is expanding its range to keep customers interested.
Red Bull Sugarfree will get a £2m marketing investment in 2013, focussing on the eight-calories-a-can message for consumers who want a low-calorie, functional energy drink.
Red Bull Editions, launched in January, adds three new flavours to the family: Red Bull Red Edition (cranberry), Red Bull Silver Edition (lime) and Red Bull Blue Edition (blueberry).
Another energy drink, Mountain Dew, reckons that its Mountain Dew Sugar Free will be the first sugar-free PET format drink in the category.
Jonathan Gatward, marketing director at brand owners Britvic commented: "Mountain Dew Sugar Free is a great tasting citrus drink containing caffeine but no sugar, responding to the growing consumer demand for sugar-free energy drinks. Our own research shows that 46% of 16-24 year old energy consumers spend less on energy drinks due to sugar content versus 40% of total soft drinks consumers."
The newcomer joins Mountain Dew Energy 500ml, which arrived in the UK market three years ago.
AG Barr's energy drink, Rockstar, has added two new varieties to keep the range fresh.
Scotland's fastest growing and best-selling big-can energy brand according to Nielsen, the company puts Rockstar's popularity down to its wide range of flavours and its programme of new product development.
"The Rockstar Supersours range has tapped into a growing consumer trend for sour flavours," said AG Barr's head of marketing, Adrian Troy.


AG Barr is also advising retailers to ensure that they stock both take-home and drink-now products. Consumers are looking for value, in the likes of price-marked packs of Irn-Bru and the Barr range, multipacks and smaller packs formats, which will suit their budget, the company says.