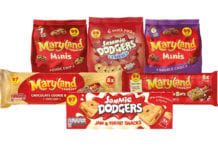 Portion control is at the heart of the latest launch from Burton's Biscuit Company.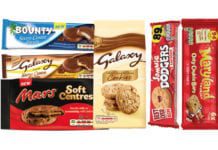 Biscuits are getting bigger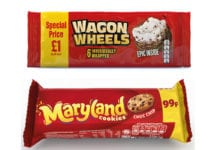 Burton's Biscuit Company has been tapping into the demand for PMPs by offering a wide range across leading brands including Maryland Cookies and Wagon Wheels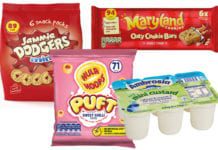 With some schools inspecting kids lunchboxes to check for unhealthy contents, parents will be keen to ensure they're offering their children a balanced diet.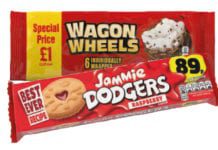 Price-marked packs are a key driver of impulse sales in convenience, according to Burton's Biscuit Company
MARYLAND Cookies is back on the box again thanks to a £1m investment in the brand on the part of parent firm Burton's Biscuit Company.