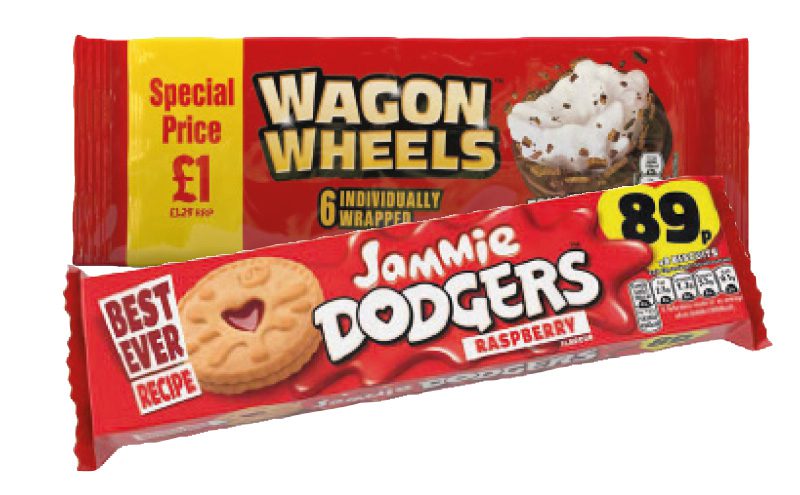 PRICE-marked packs are a key driver of impulse sales in convenience, according to Burton's Biscuit Company.
Burton's, which owns brands like Maryland Cookies, Jammie Dodgers and Wagon Wheels, said that it is aiming to capitalise on this demand with a wide range of PMPs.
Jeremy Peters, head of category & insights at Burton's Biscuit Company, said: "We recognise the important role that PMPs play in offering shoppers reassurance when it comes to value, and we will continue to support the sector with bestselling products and key NPD."
Burton's range of PMPs includes 89p Jammie Dodgers Raspberry, £1 Wagon Wheels, 99p Maryland Choc Chip, £1.39 Maryland Big & Chunky and 50p Fish 'n' Chips Salt & Vinegar Grab Bag.