Appealing the eco-minded consumer in stores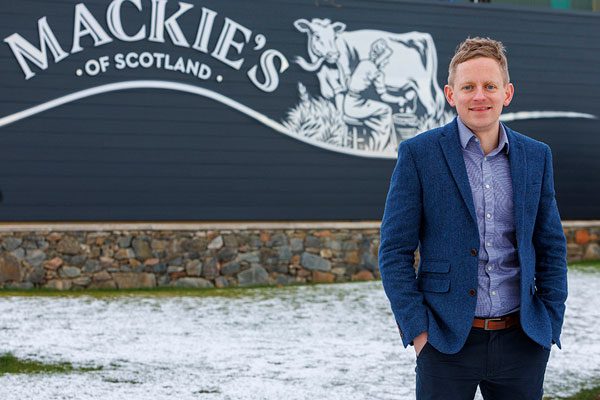 FOLLOWING a summer of extreme weather across the news, more consumers will be making careful considerations for the planet for their next purchases.
It is likely that these eco-minded shoppers are set to grow in numbers here as well, at least that's the belief of Chris Law, national account manager at Mackie's of Scotland.
He said:"While taste and price still, and likely always will, remain the consumers' top concern – we have seen evidence that sustainability concerns are increasingly factoring into consumers' decision making.
"Kantar data shows that 'Eco-Active' shoppers –who are very concerned about the environment and are taking action to reduce their impact – have been steadily growing over the past decade, which has even accelerated over the last few years.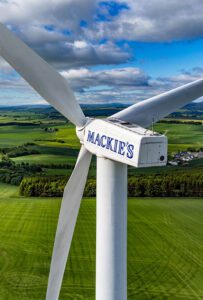 "If growth continues at this rate, Kantar predicts 62% of the UK population will be 'Eco-Active' shoppers by 2030."
It's a no-brainer then that retailers will want to stock up on plenty of planet-friendly brands and Mackie's reckons its ice cream range will suit the tastes of these consumers in more ways than one.
Law said: "Mackie's produces more than twice as much energy as it uses. This is the effect of a dual approach, which focuses on both sustainable energy production, and reduction of overall energy use.
"Mackie's energy production takes the form of four 850kW wind turbines, more than 7000 solar panels at the top of the hill and dotted around the roofs of the factory building and the byre, as well as two biomass boilers that supply the energy to heat the farm's buildings and refrigerate Mackie's ice cream.
"The other side of the coin, energy reduction, has been a more recent focus for Mackie's. In 2021, Mackie's made its biggest ever single investment, beginning the installation of a state-of-the-art low-carbon refrigeration system."