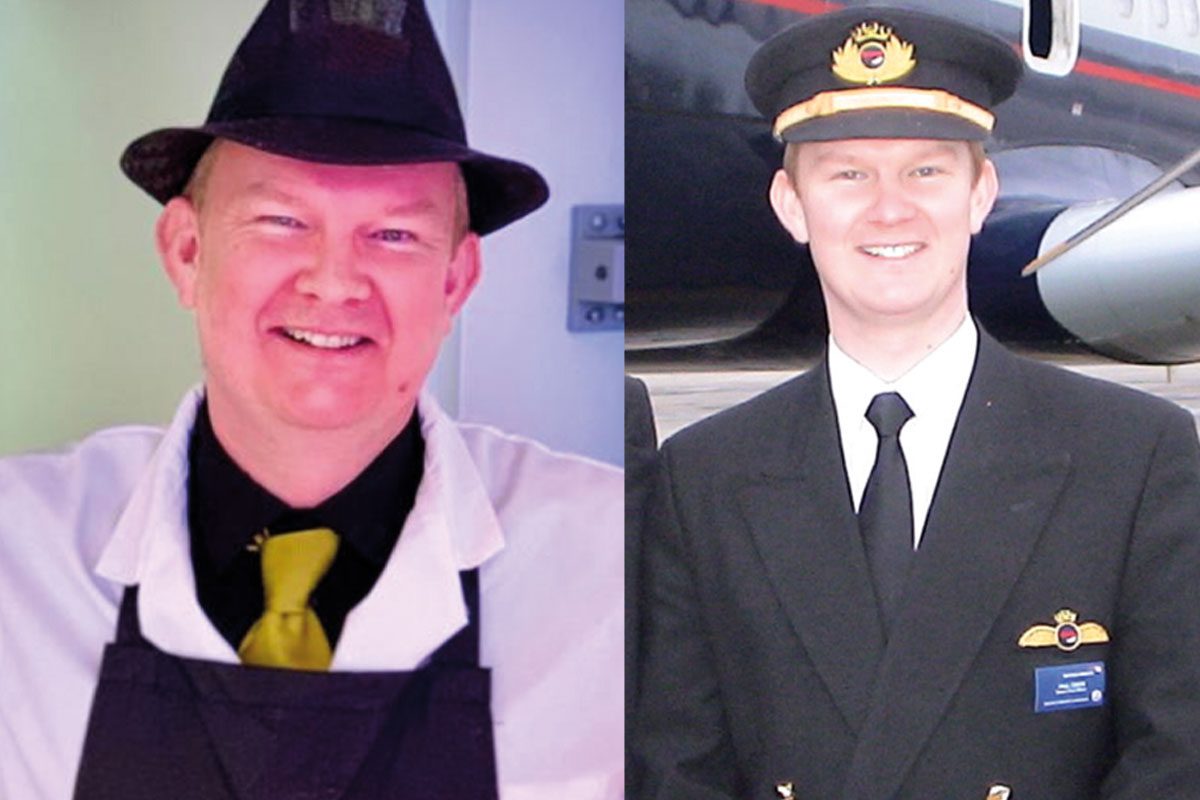 THE Covid-19 pandemic may have hamstrung the aviation industry, but there are still opportunities in Scotland's food and drink sector.
Former pilot Paul Greer found that out when he traded his pilot's uniform for a butcher's apron when faced with the choice of part-time hours and voluntary redundancy from his job at a budget airline.
Greer, a highly qualified pilot with over 12,000 flying hours and experience with some of the UK's leading airline carriers, has restarted his career at his wife Katherine's family butcher shop – Alex Mitchell Butchers.
Unlike the aviation sector, the Glenrothes butcher shop has been experiencing strong growth during the pandemic and Greer has embraced the opportunity to help develop the family business.
Greer said that taking on a butcher apprenticeship later in life has been a huge change, but a rewarding one.
He said: "There are many aspects of the job that I enjoy. In addition to working with a great team and serving the public I enjoy producing quality products, especially our pies and other bakery products. I am also greatly enjoying learning about the different cuts of meats and adding value to the business through identifying new product ideas and efficiencies.
"Although I have been involved in developing the business from a broader strategy point of view, completing the apprenticeship will allow me to offer greater practical support to the team by being 'on the tools'."
Looking to the future, Greer hopes to assist in the development of Scotland's red meat industry through his place on the marketing advisory strategy group, working with Scotch Butchers Club members and Quality Meat Scotland to promote Scotch Beef, Scotch Lamb and Specially Selected Pork.