Make sure your confectionery offering shines in 2020 with this guidance from Mars Wrigley and Mondelez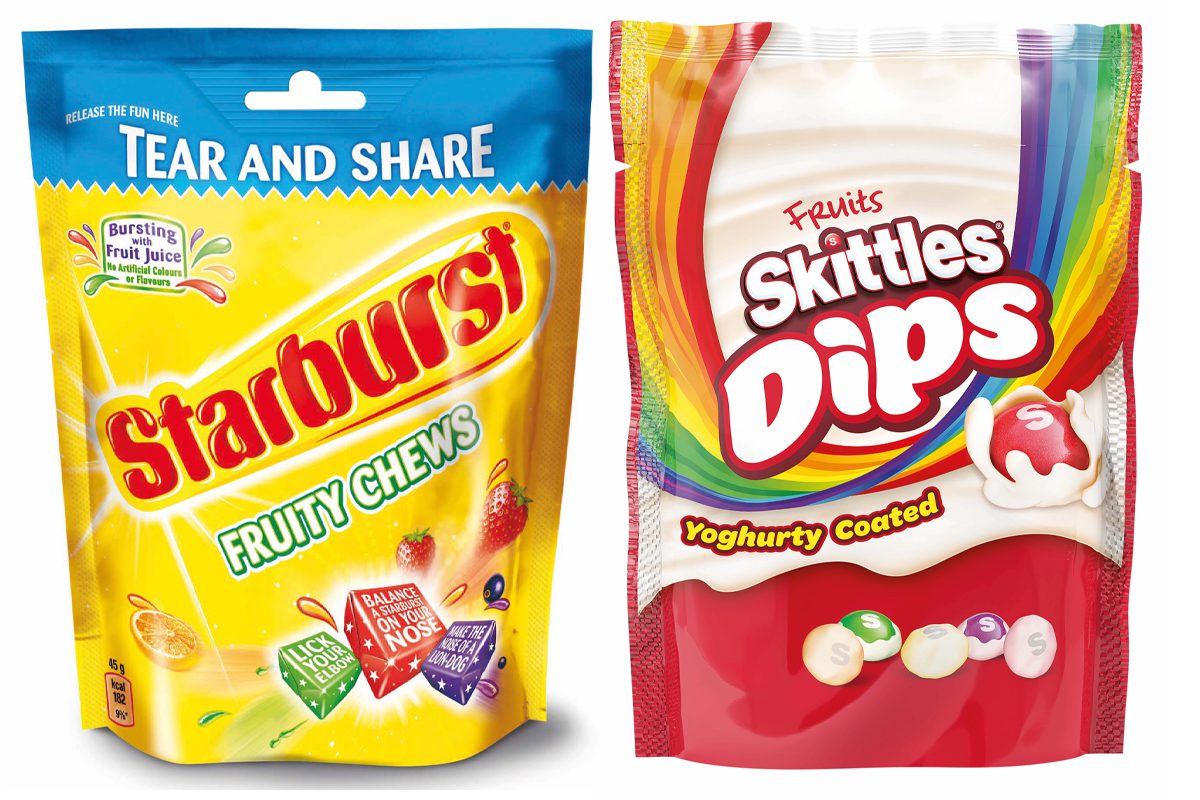 JANUARY might be a time for fad diets and 'new year new me', but it doesn't mean consumers won't still reach for a sweet treat.
Retailers who want to ensure that their confectionery offer stands out during January – and throughout 2020 – might do well to heed the advice of Mars Wrigley and Mondelez.
Both have shared their views on what's still one of the most valuable categories in convenience.
According to Dan Newell, fruity confections portfolio director at Mars Wrigley, the confectionery category in the UK is in rude health.
"The total confectionery market is in growth, with sales increasing by 4.5% in the past 12 months. The fruity confectionery category is also experiencing success, growing by 3.7% to £922 million."
NPD has been a key part of that growth, according to Newell, with new textures and formats enticing consumers.
"Innovation remains a key sales driver in the confectionery category, yet, where previously innovation focused on introducing new flavour varieties, Mars Wrigley is now differentiating flavour profiles, textures and formats to bring completely new taste sensations to market.
"We are developing products that will succeed far beyond a limited edition run and will become consumer favourites by drawing on market insight and consumer testing.
"Skittles Chewies launched in the second half of 2018; by removing the outer shell Mars Wrigley introduced consumers to a softer texture, which has proved a big hit," he said.
Newell also pointed to the recent launch of Skittles Dips as an example of where NPD was proving a hit with consumers.
"A totally unique and delicious sweet sensation, Skittles Dips combine the harder, chewy texture of Skittles that consumers love with a soft, creamy yoghurt coating. The result is an indulgent, multi-textured taste experience.
"Consumers are seeking new taste experiences and expect their favourite confectionery brands to innovate and offer something new," he said.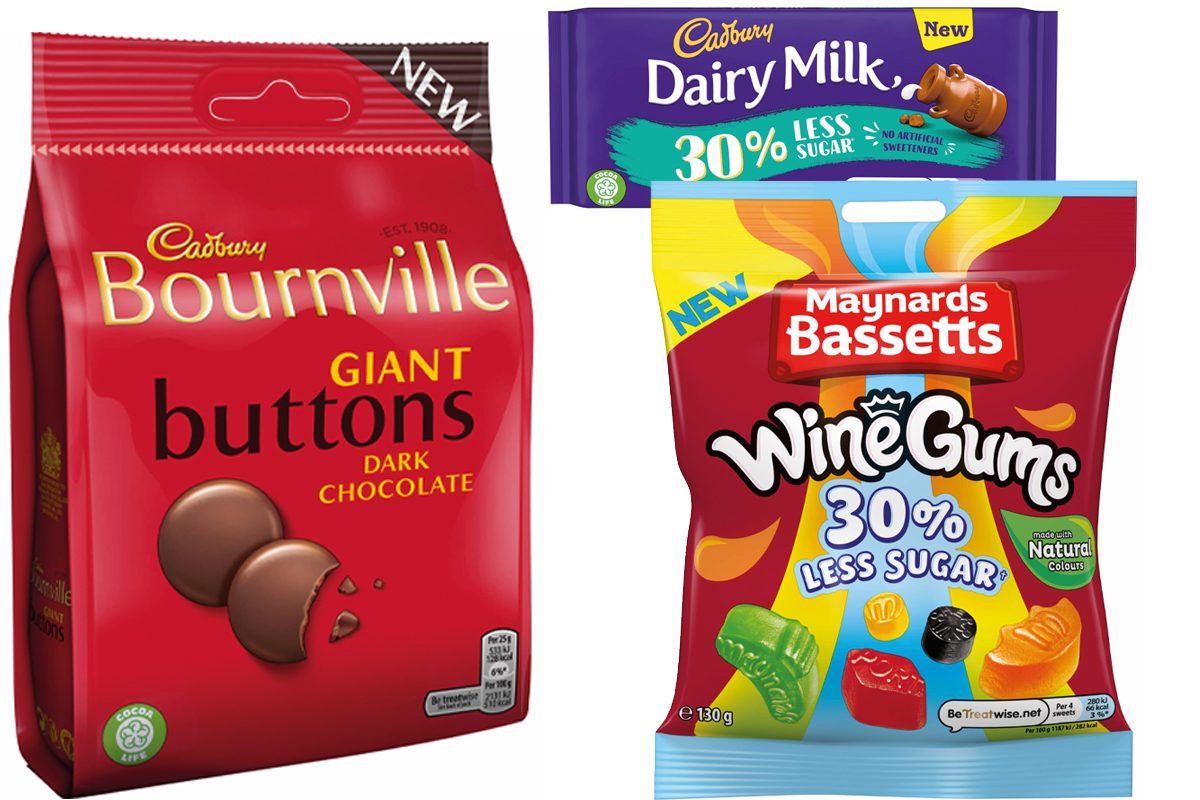 The importance of NPD in the confectionery category was also highlighted by Susan Nash, trade communications manager at Mondelez International.
"As the category leader within chocolate, Mondelez is proud to work closely with retailers to help drive confectionery sales through our focus on innovation," she said.
With concerns about health and wellbeing growing among the public, Mondelez has been making significant investments in low-sugar NPD.
"We know over a third of consumers are actively cutting down their sugar consumption," said Nash.
"Mondelez are entering 2020 having spent years developing lower sugar recipes for some of our most iconic brands which offer more choice but still taste great.
"We've recently launched a sugar-free variety of Trebor Extra Strong Minis, Cadbury Dairy Milk 30% Less Sugar and Maynards Bassetts 30% Less Sugar – all available now to enable retailers to tap into the lower sugar trend with great-tasting alternatives.
"Available in an 85g tablet and 35g single bar, Cadbury Dairy Milk 30% Less Sugar contains no artificial sweeteners. The launch follows three years of development by the brand's science and innovation teams in Reading and Bournville, the home of Cadbury.
"We've pledged to bring 100% of our chocolate and biscuit products typically bought for children to under 100 calories, as part of our commitment to helping consumers live healthier lifestyles.
"For example, recent launch Cadbury Dairy Milk Freddo Treasures contains just 76 calories offering parents a suitable treat for their families.
"This move will see Cadbury Fudge, Cadbury Curly Wurly and Cadbury Chomp, as well as Barny sponge bears, brought under 100 calories by the end of 2020."
As well as products that are lower in sugar, Nash said a key trend for 2020 will be one that has already been proving popular: sharing bags.
"Chocolate sharing formats, like bags and tablets, are an important part of a retailers' range," said Nash. "In fact, bags are the fastest growing standard chocolate segment.
"Mondelez' popular sharing bags are growing by 4%, driven by Cadbury and premium brand Green & Black's.
"Maynards Bassetts, one of the UK's favourite confectionery brands since 1842, has developed the iconic Wine Gums recipe to offer a new 30% Less Sugar variant.
"The new great-tasting less-sugar Maynards Bassetts Wine Gums – just like the rest of the core range – are made with natural colours.
"By displaying the new Wine Gums alongside the core packs, retailers can enhance their current confectionery offering by satisfying their shoppers' demand for less-sugar sweets," she said.
Mars Wrigley customer excellence director Jo Alvarado also had some merchandising advice to share with Scottish retailers.
"Visibility is key in such an impulsive category so popular confectionery items should be located just below eye level, at 'buy level', to take advantage of incremental sales.
"Ensure shoppers are aware of the choice and range on offer by keeping a clear and tidy confectionery display and merchandising by format and sub-category – e.g. single-serving fruit confectionery, share bag fruit confectionery, single serving chocolate confectionery, chocolate blocks, sharing bags chocolate etc.
"Champion new products in store in order to raise sales and capitalise on early consumer demand.
"Use eye-catching POS materials to draw attention to your confectionery display encouraging customers to buy on impulse," she said.