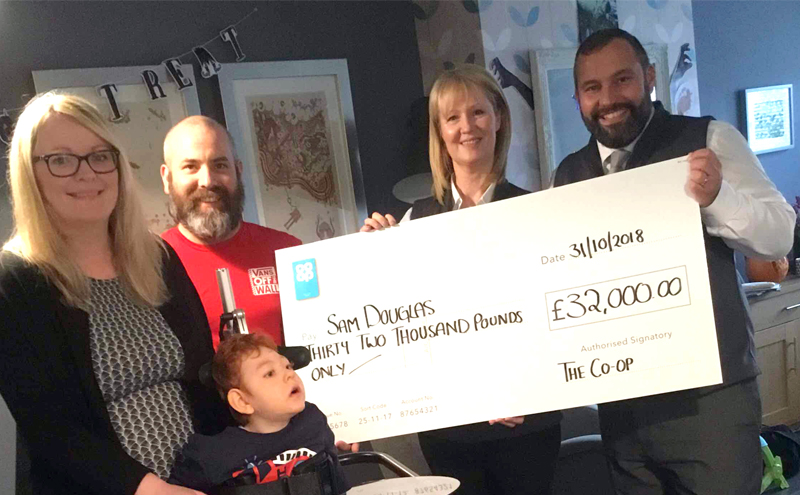 NINETEEN Co-op stores across the Highlands and Islands have helped to raise over £32,000 to buy a mobility device for a four year old boy.
Sam Douglas, from Inverness, has cerebral palsy that causes him to suffer from epilepsy and developmental delay.
His family wanted him to become more physically independent, but a revolutionary machine to enable his movement came at a cost of £12,000.
Touched by his story, the store manager at Invergordon's Co-op decided to encourage her colleagues from across the Highlands to carry out three months of charity work in aid of the 'Step Up For Sam' campaign.
Lorraine Davidson and her Co-op colleagues carried out a range of fundraising activities, including bake sales, tombolas, and the gruelling North Coast 500 cycle challenge.
The money raised funded Sam's Innowalk device, which allows him to sit, stand and walk and enjoy proper movement.
Lorraine Davidson, store manager at Invergordon's Co-op, said: "The support we've had from our members and customers has been overwhelming and we're extremely proud to have raised such a significant sum for Sam."
Sam's mum, Steph, said: "The Innowalk is an extremely specialised piece of kit, only available from Norway, and it broke my heart to think that we may never be able to get one for Sam.
"To have over £30,000, and to finance a complex piece of equipment, is nothing short of a miracle for my family."