Scottish Leader brings whisky to new audiences with ginger drink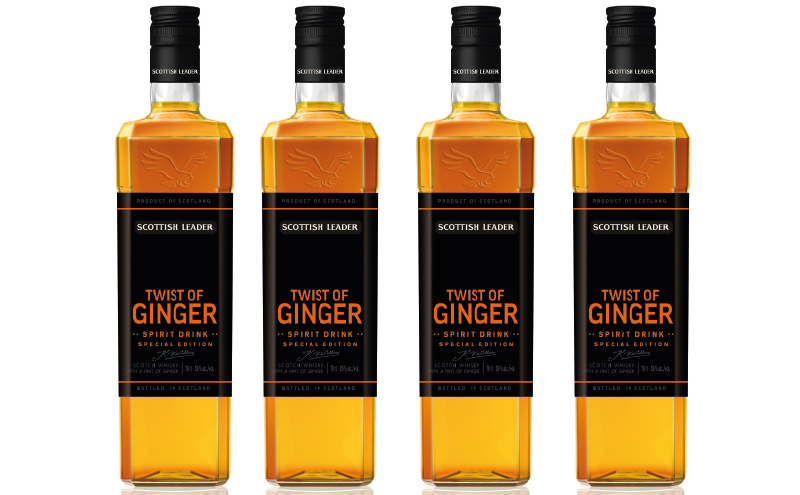 WHILE loved by many, whisky is not the most accessible drink and it can be viewed by newcomers to the category as a bit of an acquired taste.
Whisky brand Scottish Leader is aiming to change that with its new release for Christmas 2018: Scottish Leader Twist of Ginger.
The new 'spirit drink' combines Scotch whisky with an added hint of ginger, aimed at opening up the traditional Scotch market and making it accessible for new audiences.
The brand pointed out that whisky has often been mixed with ginger ale, so it will be hoping there is a receptive audience for the new launch.
Dr Kirstie McCallum, head of Scottish Leader's blending team says: "By the progressive nature of the brand, Twist of Ginger is an exciting new drink from Scottish Leader that offers consumers the chance to experiment and try something different.

"The rising popularity of flavoured gins and rums has now infiltrated the world of whisky and created some exciting new opportunities.
"With Scottish Leader's Twist of Ginger, we aimed to create an upmarket flavoured whisky that will appeal to traditional blend drinkers, as well as reaching an untapped consumer market."
The 35% ABV spirit drink comes in a 70cl bottle and has an RRP of £15. Scottish Leader Twist of Ginger will be available in the UK and Finland.