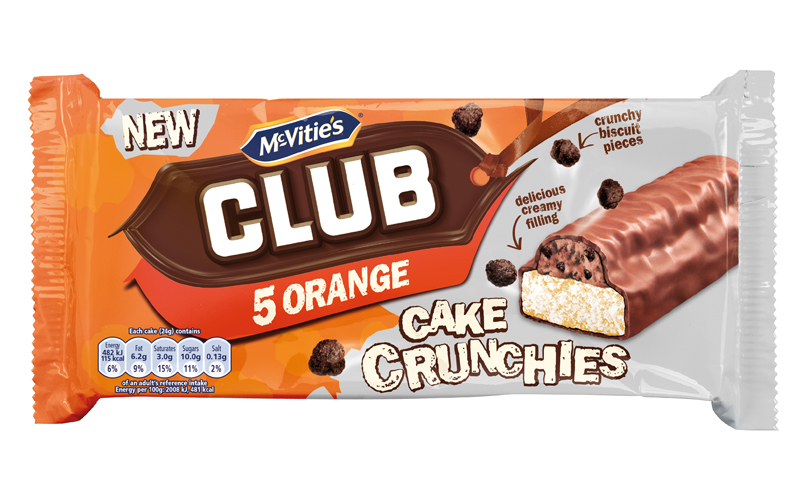 PLADIS has expanded its McVitie's cake range with the launch of new Club Orange Cake Crunchies.
Club Orange Cake Crunchies combine the flavour of Club Orange with a spongey cake, topped with chocolate flavoured cream and crunchy biscuit pieces, wrapped up in a milk chocolate casing.
Claire Hooper, head of marketing for McVitie's Cake Company at Pladis UK and Ireland said: "We're thrilled to be launching McVitie's Club Orange Cake Crunchies into the cake category this year.
"We know consumers are continually searching for new snacking experiences, and this innovation lets us combine three things we know consumers love – cake, biscuits and chocolate, in one delicious treat.
"We're confident the launch will be popular with McVitie's fans and a great opportunity for retailers to showcase a new and innovative lunchtime treating consumption moment, and attract new shoppers into the cake category."
The Cake Crunchies range is available in a five pack with an RRP of £1.65.