Going gourmet in pursuit of 2020 target
MICROWAVABLE food-to-go burger brand Rustlers has reinforced its commitment to doubling sales in convenience by 2020 with the launch of a new premium range.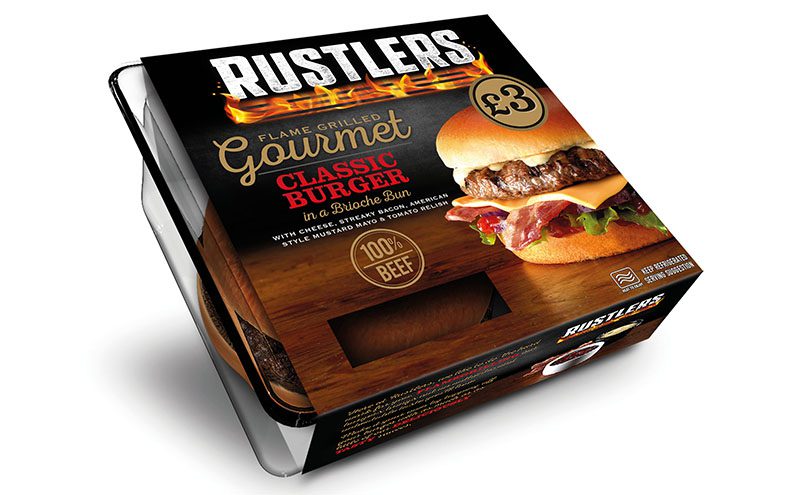 Looking to tap into the high street gourmet burger trend, Rustlers has introduced two new flame-grilled burgers, both made with 100% beef, in a brioche bun.
Packaged in a cardboard sleeve, the Rustlers Gourmet range comprises The Classic Burger, including cheese, streaky bacon, American-style mustard mayo and tomato relish; and The BBQ Burger, with cheese, streaky bacon, crispy onions and a smokey barbecue sauce.
The launch of Rustlers' premium range is being backed by a £2.5m consumer marketing campaign which will include national social media activity.
In addition to rolling out new gourmet options, Rustlers has also revamped packaging across its existing range.
Rustlers' revamped pack now features a new logo sitting over a grill with flames coming through.
Adrian Lawlor, of Rustlers parent firm Kepak Convenience Foods, said the packaging revamp "will be instrumental in dialling up Rustlers taste and quality credentials to people who have yet to try the brand".
Lawlor added that Rustlers Gourmet will "attract new shoppers", and build on the brand's new positioning.