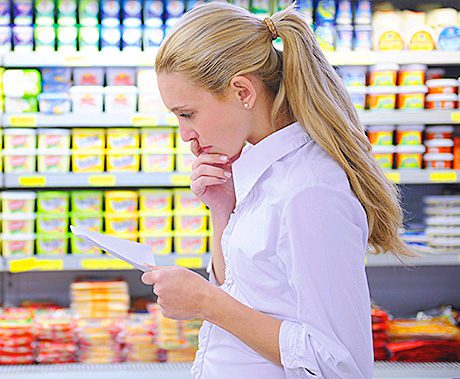 WEALTHY British consumers are among the keenest bargain hunters in the nation's supermarkets and stores and last year launches of economy food and drinks products stormed ahead of premium product development for the first time.
Research company Mintel says the rush for economy lines shows a remarkable turnaround in the last five years. Economy brand activity once accounted for only a very small proportion of new product development in the UK food industry.
In 2012 not only was the number of economy products launched in the UK higher than the number of premium lines it was also higher than the total number of economy lines introduced in the USA.
Mintel found new product launches featuring "economy claims" accounted for 9% of total new food and drink launches in 2012 in the UK compared to 7% that featured "premium claims". In 2008, just as the global economic crisis hit home, premium food and drink launches had taken 9% of the total and economy items had accounted for just 2%.
"Much of the activity in the economy segment in 2012 was fuelled by UK supermarkets improving their value-for-money ranges in response to consumer challenges dictated by the on-going economic turmoil," said David Jago, director of innovation and insight at Mintel.
55% of British consumers only buy certain brands or products when they are on promotion
There are signs that hard core bargain hunting is becoming an established part of British shopping culture.
The research firm found 70% of consumers enjoyed the pleasure of getting a bargain. Some 77% of women shoppers and 66% of men found it thrilling to bag a good deal.
And it looks as if the wealthiest shoppers are just as keen on bargains as those on low and middle incomes.
Mintel found that 75% of those earning £50,000 a year or more said they specially liked to save money in the shops, compared to 70% of those taking home less than £9,500 and 78% of those on £9,500 – £15,500.
Jago added: "As budgets grow ever tighter, consumers are recalibrating their lifestyles and making new product choices, but they carry their middle and upper class tastes and experiences with them."
Benjamin Punchard, senior global packaging analyst at Mintel, added: "We've recently seen many retailers improving the quality of the packaging for budget ranges".
39% of British consumers say promotions allow them to buy food that they wouldn't be able to afford otherwise
Punchard suggested that poor branding had been a barrier to purchase for the "noveau poor" – middle-class consumers who find themselves on much tighter budgets than before.
He said good packaging offers reassurance of value, and that clearly portioned packs can also be attractive to those who are trying hard not to waste food.
"Economy product innovation, packaging and marketing needs to remain mindful that downsliding consumers don't want to be made to feel poorer," said Jago.
The Mintel findings also suggest promotional activity has become essential to more than half of British consumers, who only buy certain products or brands when on promotion. And almost 40% told the research firm that promotions allow them to buy foods that they would not be able to afford otherwise.
Image – Bargain hunting is becoming ingrained in UK consumer behaviour with shoppers of all types, including the comfortably-off, looking for good deals. Many shoppers, especially women, say they experience a thrill when they find a bargain.