New Swizzels branded drinks to sip on this summer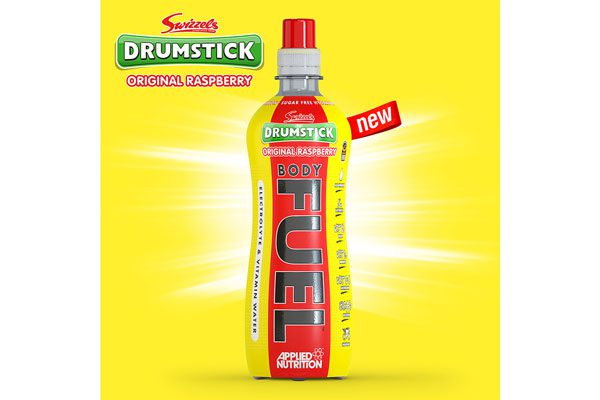 Drumming up sales
Sports drinks brand Applied Nutrition has kicked off a long-term partnership with Swizzels with a range of sports nutrition products.
Launching this month, Applied Nutrition has unveiled its new Drumstick lollies flavour for its hydration drink brand BodyFuel, as well as a 60ml shot variant of the flavour for its pre-workout A.B.E. drink.
The firm has said it will be releasing more flavours from the Swizzels brand over the next few months across its proteins, performance powders and drinks ranges.
The variants will include some of Swizzels most popular confectionery flavours, such as Refreshers, Squashies and Love Hearts.
Jason Dowling, head of brand partnerships at Applied Nutrition, said: "We can't wait for customers to get their hands on the new Swizzels X Applied Nutrition flavour creations. The taste is perfect and will take a lot of customers back to their childhoods.
"There's several more of Swizzels' famous flavours planned to make an appearance over the next few months across a range of different products that we're confident customers are going to love."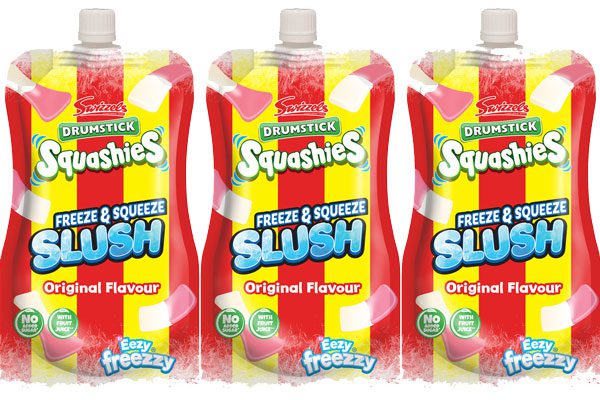 Drinks to cool off to in the heat
Rose Marketing says it has consumers covered for the warm weather with the launch of its new Swizzels slush pouches.
The two new Freeze & Squeeze Slush pouches have taken inspiration from the Swizzels Drumstick Squashies Sweets, coming in Original Raspberry and Sour Cherry & Apple flavours.
The two ambient drinks can be kept on shop shelves for consumers to freeze at home, saving on valuable freezer space for c-store retailers.
Along with this, the drinks have been made with real fruit juice, have no added sugar and are suitable for vegans and contain fewer than eight calories per pack.
The pouches come with an RRP of £1.39 each and Rose Marketing expects them to be particularly popular during summer.
A spokesperson said: "When retailers are looking for a sure-fire summer seller then there are two main things to consider: will the product be popular in the hot weather and is it backed by a popular, recognisable, quality brand? 
"Step forward new Swizzels Drumstick Squashies Freeze & Squeeze Slush Pouches."