Confectionery firms weigh in on how retailers can make the most of a key category for convenience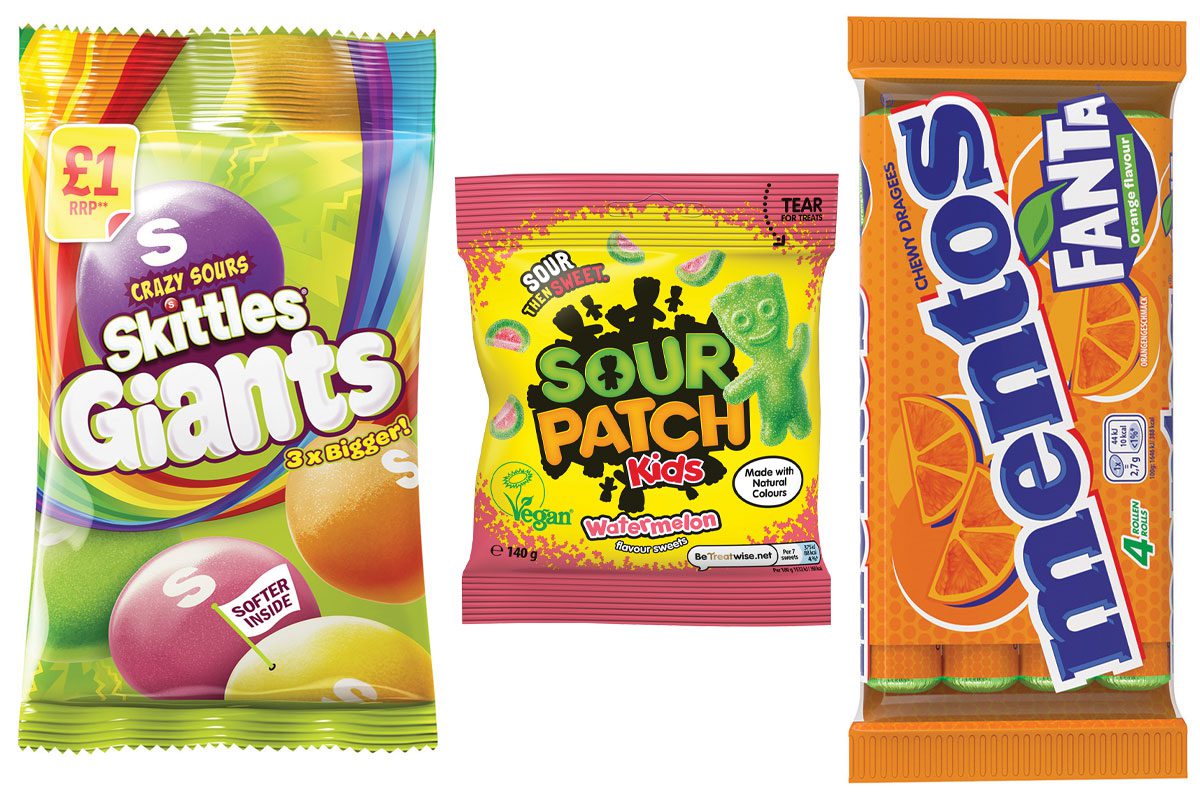 SUGAR confectionery is a core category in the convenience channel and therefore worthy of an extra bit of attention.
Like all categories, shopper behaviour in sugar confectionery has evolved over the course of the pandemic, but its importance has remained a constant.
• Mark Roberts, marketing and trade marketing director at Perfetti Van Melle – the firm behind Mentos, Fruittella and Chupa Chups – said that confectionery remains a "top purchase" in the independent channel, putting PVM in "a prime position."
"Confectionery is one of the top five categories purchased on impulse in convenience stores and Perfetti Van Melle is committed to helping retailers make the most of the opportunity, with its best-selling products and category expertise," he said.
According to Roberts, there are three key shopper missions that retailers should be focusing on if they want to drive sugar confectionery sales: refreshment, indulgence, and on the go.
To cater to all three, Roberts said retailers should ensure their range includes a variety of flavours, textures and formats; add signage and POS for a standout fixture that builds visibility in store; and include sugar-free products in the offer – a policy that Roberts reckons should also extend to mint and gums.
Retailers looking for support should get in touch with their local PVM rep, Roberts suggested, to see what sort of resources they can provide.
"PVM can offer quality permanent display solutions, like counter units, designed to fit perfectly around high-traffic areas in store," he said.
• The importance of an effective display to confectionery success was not lost on Phil Jaremczenko-Dye, digital wholesale and new business lead at Mars Wrigley.
Jaremczenko-Dye said it was "essential" that main fixtures contain best-selling brands and NPD. "45% of confectionery products are picked up directly from main fixtures.
"Increasing the visibility of must-stock items will create more intrigue for consumers, boosting sales.
"Retailers should place these products at eye-level, or buy-level, in order to achieve this.
"Using engaging POS relating to any current marketing campaigns will also be a key way to drive traffic to these fixtures," he said.
At Mars Wrigley, top selling sugar confectionery is synonymous with Skittles and Jaremczenko-Dye suggested the brand's latest NPD should be just the ticket when it comes to generating confectionery sales.
"Skittles latest NPD, Squishy Cloudz, offers a brand-new texture from Mars Wrigley, being the first product from the company that sits within the gummy segment.
"The aerated gummies maintain the intense fruity flavours of Skittles, positioned to grow the category by recruiting new consumers.
"In addition, Skittles Giants Crazy Sours remains a consumer favourite as it offers a fruit mouth-watering flavour whilst being three times the size of standard Skittles.
"With 'fruit' being the biggest flavour partition, and 'sours' the most incremental flavour to fruit, Skittles Giants Crazy Sours is a must-stock for retailers" he said.
• An eye-catching display could be more important than at any point in the last few years, as on-the-go consumers seek out sweet treats from the convenience channel.
Susan Nash, trade communications manager at Mondelez International, the firm behind Maynards Bassets', said impulse sales have started to return across single format confectionery,
"In fact, in a recent survey we asked independent retailers how their singles sales changed during 2021, and 43% said they'd increased," she said.