Plenty of headroom to sell more cider in convenience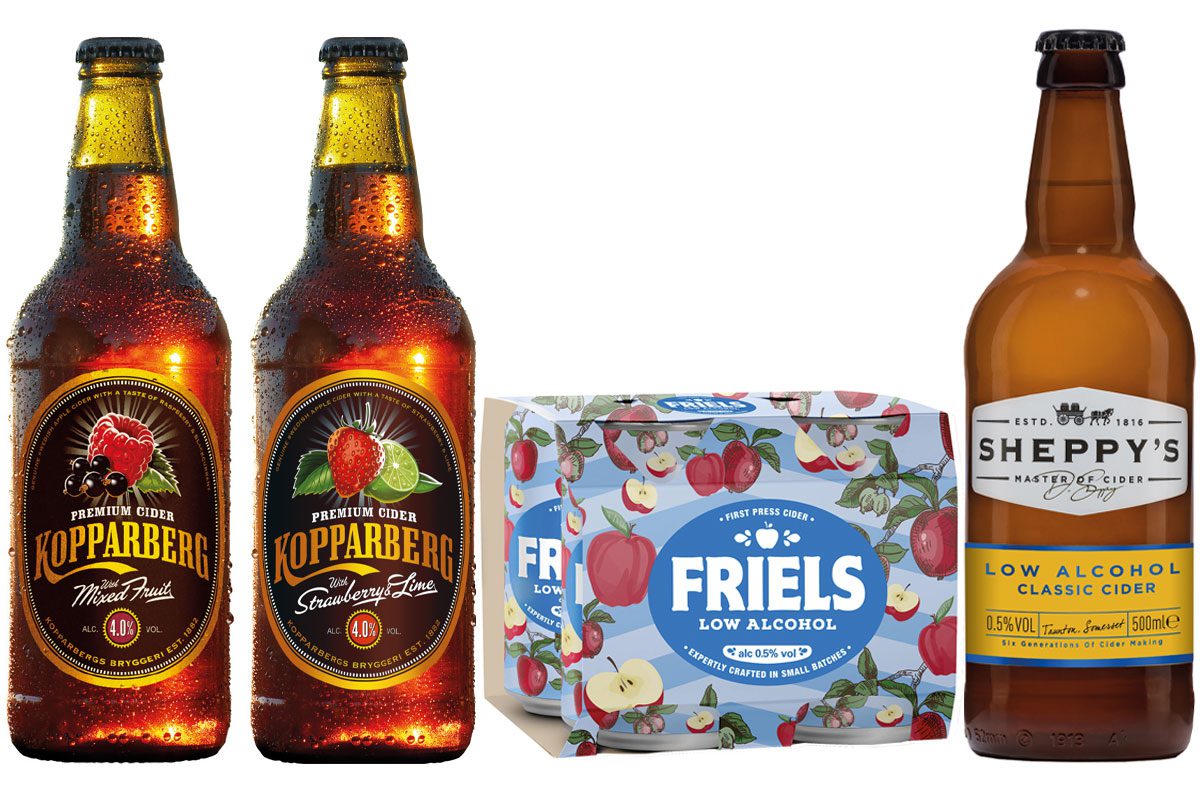 CIDER is in a strong position in the off trade. The pandemic may have wreaked havoc on hospitality, but retail value and volume sales are up against pre-pandemic trading.
IRI Total Market figures for the 52 weeks to 28 November found cider value up 12% and volume up 4% – however that growth hasn't translated into improved performance in the Scottish convenience channel, where cider was in slight decline.
• That would seem to suggest there is more demand out there than Scotland's c-store retailers are currently tapping into, and Tom Holmes, senior customer marketing manager at Kopparberg, reckons shopper behaviour may start to play into their hands in 2022.
"The ever changing nature of Covid guidance around hospitality closures limited trading, social gatherings etc. means behaviours have and will continue to shift; something more exaggerated in Scotland where legislation has been stricter through 2021.
"The trend for big shops, less often continues to an extent, but is not at the levels we saw pre-pandemic – with a switch back to little and often shopping missions forecasted this year," he said.
If and when customers embrace a return to shopping more frequently in 2022, then effective ranging is going to be key to success, according to Holmes.
"If the pandemic told us one thing with customers, it is that when all brands are available, they will heavily overtrade into their favourites; a behaviour that seemed to even outweigh pricing differences.
"For cider, this was Kopparberg within fruit cider and Thatchers and Strongbow for apple, which all saw significant growth and have since stayed ahead of the market," he said.
• One aspect of effective ranging in 2022, across categories, will be catering to some of the year's key trends: health and wellbeing, and vegan options.
When it comes to health. Calli O'Brien, marketing controller at Aston Manor Cider, reckons that low- and no-alcohol ciders are sure to be a hit.
"This year, transparency and education are key. Consumers are seeking out more information about the products they're buying; they want to know where the ingredients come from, the sustainability surrounding them and how they're affecting their health in terms of sugar levels and calories.
"As consumers look to make healthier and smarter choices, we are starting to see more products calling out their added benefits, especially 'low alcohol' given the amount of people who are choosing to drink less alcohol," she said.
Calli suggested that perry brands in particular could benefit from any increase in demand for lower ABV options.
She said: "Perry plays an important role with consumers as a lower ABV alternative to wine, therefore, we're seeing more consumers choosing options such as our 'new look' Charolini to enjoy as a relaxing drink with friends."
• Vegan alternatives have been making great strides in other categories but, much like wine, some ciders do contain animal products these consumers eschew.
There are plenty of vegan-friendly ciders out there though and David Sheppy, managing director at Sheppy's Cider, suggested retailers stock up to cater to vegan consumers.
"A vegan diet has already proven itself to be more than a passing trend with consumers; a quarter of all millennials in the UK say that the pandemic has made becoming vegan more appealing," he said.
"An increasing number of people in the UK are either converting to full veganism or including incorporating a flexitarian diet.
"Many popular ciders still use gelatine – usually derived from collagen of pig or cow skin and bones – as a fining agent and are unsuitable for vegans.
"Cider brands need to cater for the increased number of consumers needing vegan-friendly options or risk losing the ever-growing plant-based market.
"Sheppy's is one step ahead with all of its ciders suitable for vegans and vegetarians as well as being gluten free."