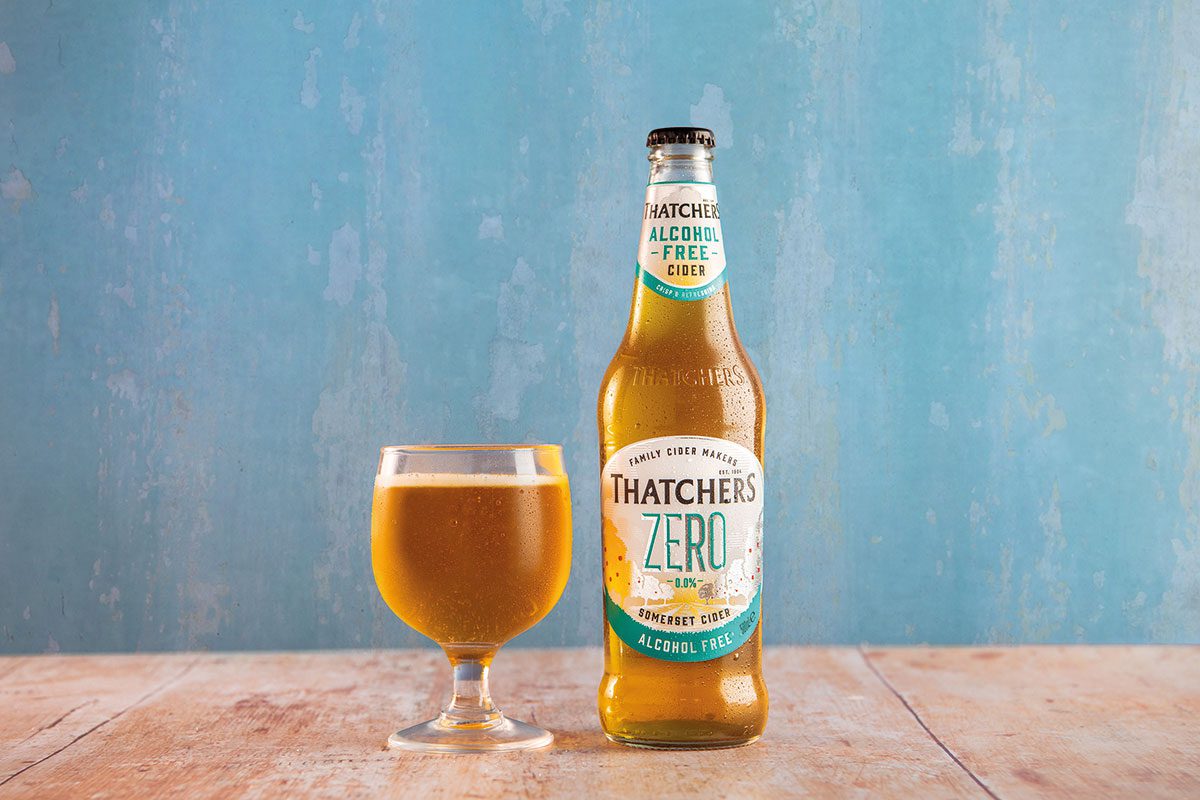 DRY January might be over, but many consumers are choosing to moderate their alcohol intake beyond the first month of the year.
And for those that do, there is a new alcohol-free SKU on the market, in the shape of Thatchers Zero. The 0.0% ABV cider has the same "appley aroma" as its alcohol-containing stablemate – according to Thatchers – and is gluten-free and vegan-friendly.
Martin Thatcher, managing director and fourth generation cidermaker at Thatchers said: "We've taken a lot of time and care in the production of Zero.
"Created to be full of taste from the start, this is a no-alcohol cider that meets the growing consumer expectation for moderation, but just as importantly offers great character and is something special and enjoyable to drink.
"It offers the premium experience people are looking for when choosing an alcohol-free alternative."
Thatchers Zero has an RRP of £1.80 for 500ml.