Brands founded more than a century ago take all three podium spots in this year's Scottish alcohol top ten table
Lesley Ann's overview
LESLEY Ann Gray, strategic lead for Scotland at market research company Kantar – which provides the listing of the top 50 Scottish non-alcohol brands in Scotland and the top 25 Scottish alcohol brands in Scotland – analyses the year for the leading Scottish brands in Scottish food and drink retailing.
CONGRATULATIONS to the top ten brands that feature on our list. There's no change in the top ten brands since last year, with the only difference being a jostling for position.
Tennent's remains in top spot, and with the brand's current strapline, "Turning Scottish rain into beer since 1885", some of this success may well be attributed to our lovely climate.
Rain is also a feature of the brand sitting in second place, The Famous Grouse, which was established in 1896 and cites Scottish water as a key ingredient.
The fact that these two brands, alongside Whyte & Mackay (in third place), have been around for over 100 years is testament to their loyal following among Scottish consumers.
Brewdog is the fastest climber of the pack, going from tenth place last year to fifth this year.
This time last year the main topic of conversation was Minimum Unit Pricing (MUP) and whether it would have the intended effect on Scotland's alcohol intake.
Our latest data show that it has certainly had an impact on sales of alcohol, with value sales growing faster and volume sales declining more sharply than in Britain as a whole.
It has also had an effect on the share of spend between private label and branded lines, with a heavier decline in volume terms in private label than in Britain overall.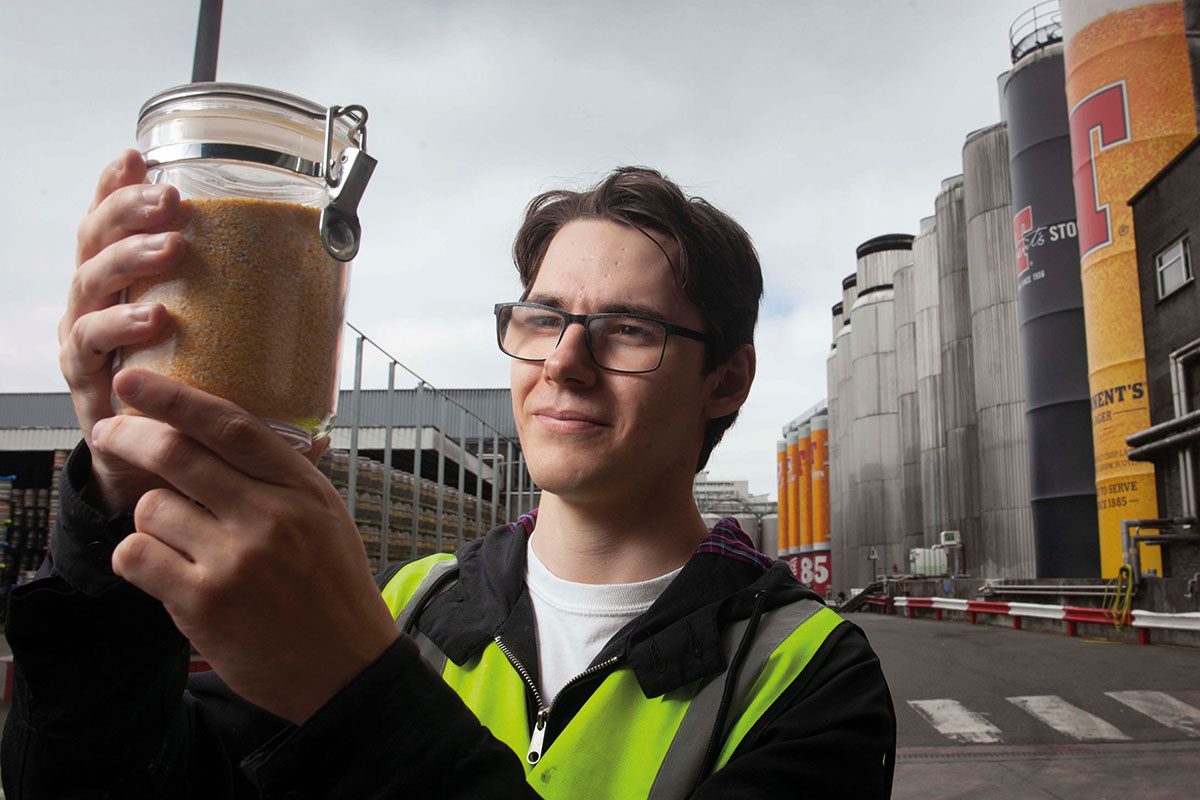 The impact of the policy is to accelerate the existing trend of consumers drinking less, but better. That said, we will need to take a longer term view before we can judge how successful the policy has been in terms of improving the nation's health.
Health and wellbeing are at the forefront of many shoppers' minds, and in the alcohol sector this manifests itself in an ambition to moderate our drinking.
As a result, one area increasingly favoured by shoppers is no and low ABV alternatives.
The growth of no alcohol beers accelerated after the introduction of MUP in Scotland, with half of the buyers returning to buy again.
Overall, the low ABV alcohol market has attracted an additional 200,000 shoppers this year nationally, seeing value growth of 24%.
Currently, beer and wine are the main players in this field, with the former seeing the fastest growth (49%) as brands grow their portfolio to offer an alcohol-free alternative.
Brands like Brewdog, with its no-alcohol beer Nanny State, are setting the pace in this blossoming market. Another element of the health-conscious trend is that calorie content is becoming a factor in consumers' choices with Michelob Ultra showing clear labelling of calorie content.
Of course, one result of the low and no alcohol trend is that the alcohol category is losing
significant spend to soft drinks. This also poses the question about how fixtures will look in the future as the no and low category grows and blurs the boundaries between soft drinks and alcohol-free.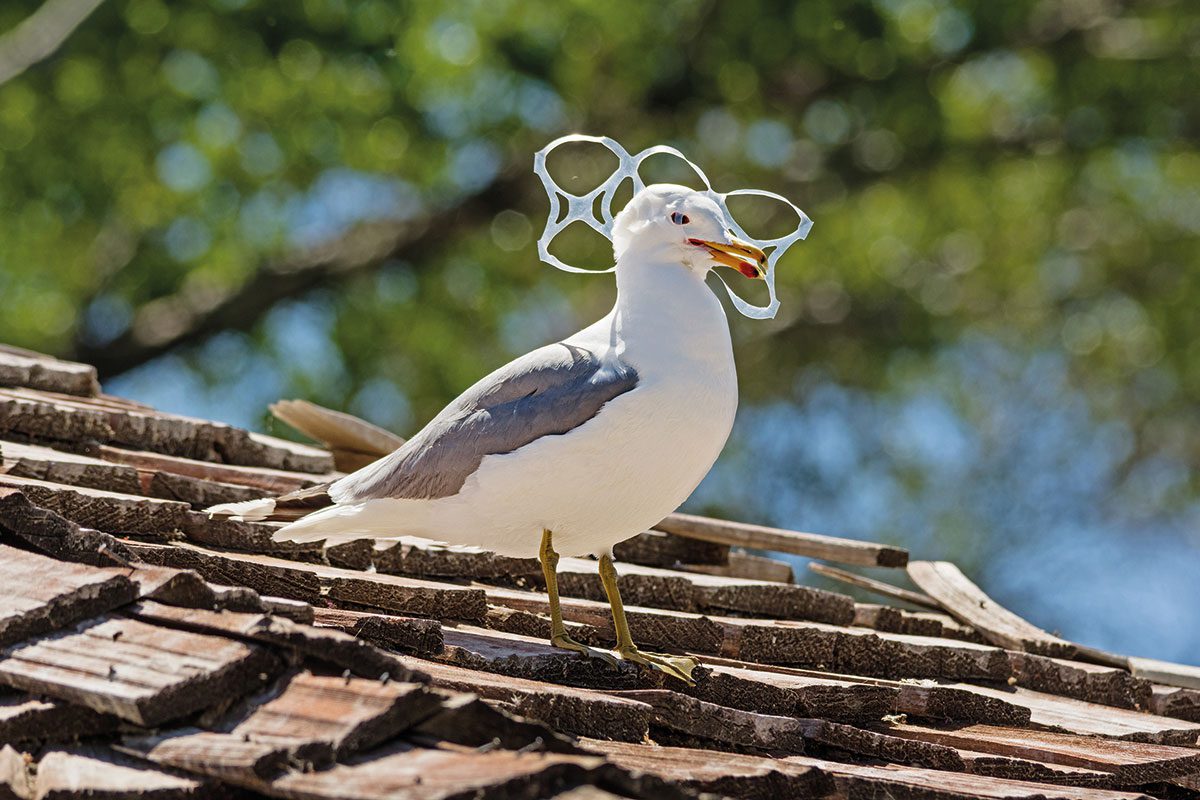 The low and no market is also extending from beers to spirits, with 180,000 British households having purchased 0% spirit, such as Seedlip, in the past year.
"All things in moderation" is definitely a saying that can be applied to this industry, with two in five 18 to 24 year olds actively trying to moderate their intake.
In addition to reducing their alcohol consumption and creating a market for new products, there are also the consumers dropping out of the market completely, with 15% of women no longer drinking alcohol whilst the figure for men is lower at 10%.
Special occasions are of key importance to the alcohol market, and another trend is the rise of ready to drink (RTDs) and pre-mix options. Both have attracted more shoppers every year since 2015.
This area continues to be a ripe opportunity for new product development, especially if new lines tap into the consumer trends for moderation and incorporate a lighter alcohol version into the portfolio.
Looking forward to 2020, concern about the environment will continue to shape and influence what consumers are looking for from their brands and how they shop.
Some 48% of consumers believe manufacturers should be leading on reducing plastic waste, and already we are seeing initiatives such as refillable wine featuring in Spar.
Tennent's has also become the first brewer to join John Lewis, Tesco, Unilever and Coca-Cola in becoming a member of the UK Plastics Pact, which will ban single-use plastic in its packaging by 2021.
Whist the consultation continues to take place on the government's proposed deposit return scheme, our own data shows that 75% of consumers in Scotland believe it is a good idea.
Top 10 Scottish off-trade drinks brands in Scotland
Source: Kantar take-home sales in Scotland for the 52 weeks to the w/e 8 September 2019