In the third Convenience Conversation of 2019, Scottish Grocer invited a group of retailers, brand representatives and EPOS firms to Ayrshire to discuss the need for innovation to survive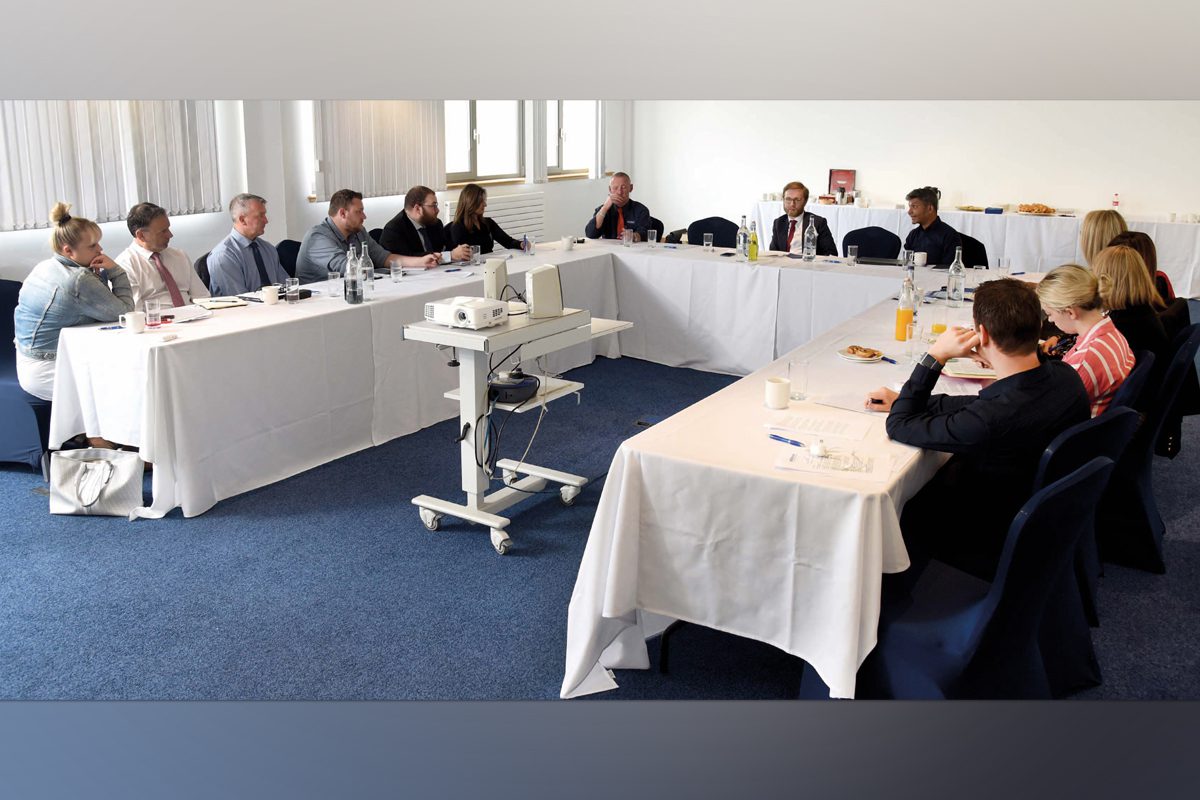 CONVENIENCE retailers know that it's tough out there.
With rising overheads, tight margins and weak consumer confidence, it is getting increasingly difficult to make a living from c-store retailing.
But challenge can also bring opportunities. In a bid to find out how c-stores tackle the obstacles facing them, Scottish Grocer brought together brands and retailers at The Park Hotel in Kilmarnock for the third in our 2019 Convenience Conversation series.
Brand representatives at the round-table discussion included Martyn Parkinson, brand director for Premier at Booker, James Loker and David Hills from The Retail Data Partnership, Christina Grant and Wendy Craig from Camelot, and Dev Mukherji from the Post Office.
They were joined by retailers Sukhi Sangha of Premier Coylton Convenience Store, Ian Mitchell of Premier Girvan and Wilson Rea of Keystore Lanark.
Scottish Grocer editor Matthew Lynas started proceedings by asking the question that has been troubling convenience retailers across the country: how can margins be improved?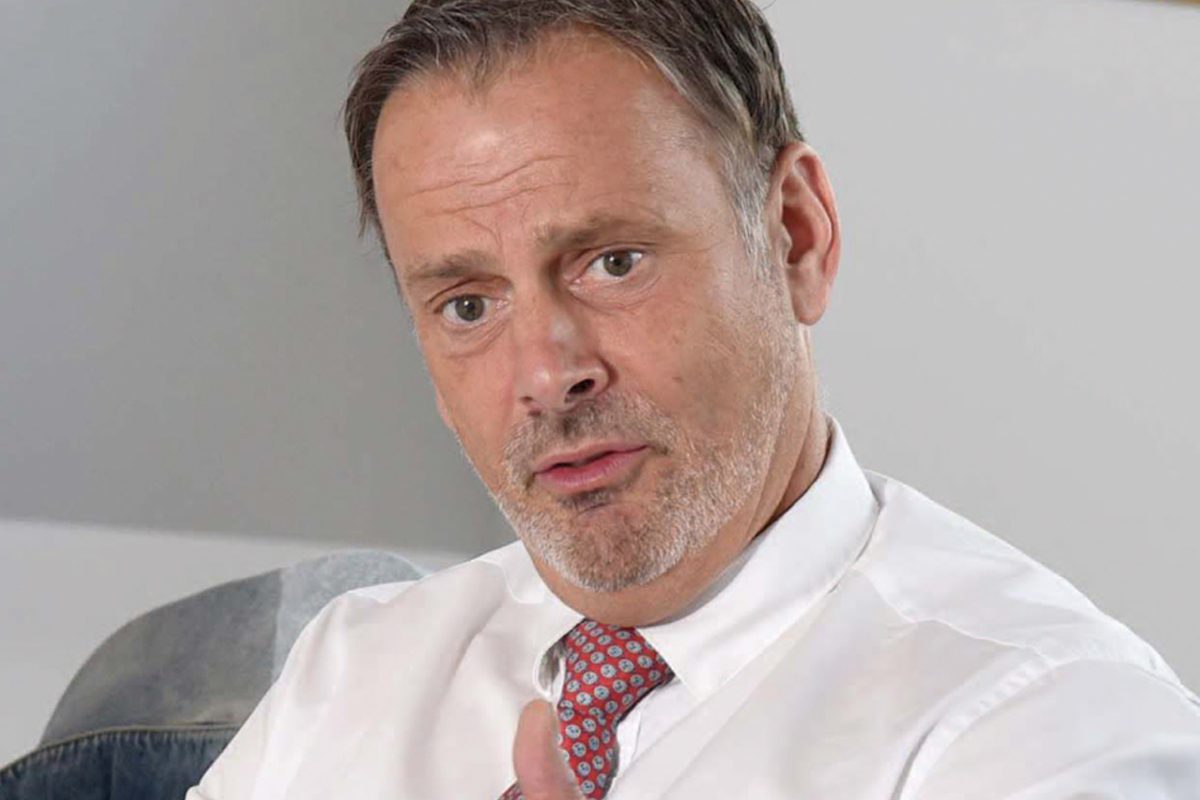 • Martyn Parkinson said that retailers simply "can't survive" on margins of 15% to 20%, which only "just about cover costs."
"Within Premier we are working towards a convenience model that delivers 30% margins," he said.
"We've opened a store where the margin has gone up by nearly 10% and that retailer is now operating at 29%. We are very close to getting a model, should a retailer want to adopt the ideas, that offers 30%.
"But what we have to do first of all is address the footfall. And if we are going to attract some of the younger audiences, we need to look at what they are going into convenience stores for: things like dessert bars, Tango Ice Blast."
According to The Retail Data Partnership's James Loker, continued innovation was the key to increasing margins.
"The tobacco side of things, there is no margin there. News is declining very quickly, outside of the niche publications.
"So the little newsagents on the corner, they are making money but there is not a lot of margin there and they can't really survive much longer unless they change what they are doing.
"A lot of stores are just doing the same old thing and their margins are in the 15-20% range. But there are stores that are working actively to increase those, to do better."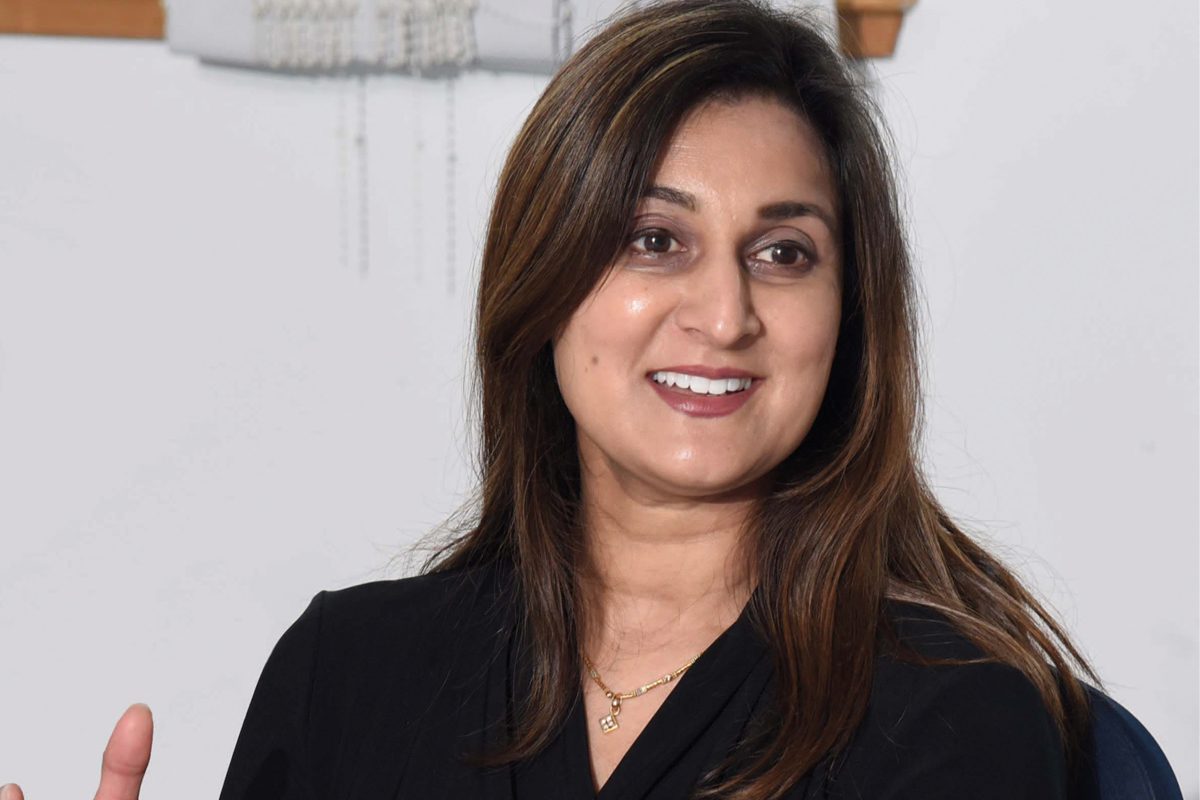 One such store is Ian Mitchell's Premier Girvan, which has recently had a full refit carried out so that it can better appeal to modern convenience shoppers.
"We do food to go, rolls, pizzas, Tango Ice Blast, we have an ice cream bar, milkshakes," Ian explained: "We put a big vape display in. The refit has made a big difference and it is definitely working well already. The amount of Ice Blast we sold in one weekend was crazy."
But if the effort and expense of a full refit seems intimidating, Martyn stressed that there were easier solutions.
"I know some retailers are very concerned when they look at a full dessert bar and they say 'that's not for me', but you just have to pick elements, really easy things, that makes your convenience store relevant for 16,17, 18 year-olds.
"The silver greys are unfortunately disappearing, and they are the ones who traditionally use a convenience store. But it is an exciting time, we are seeing younger and younger customers coming back into convenience stores.
"The big starting point for us would be food to go, and if you boil it down even further it's coffee. Retailers are starting to understand just how important coffee is and just how much money it can bring in."
In addition to food to go and coffee, another crucial high-margin area is that of chilled food.
Martyn said that chilled was now the single best performing category in Premier stores, offering retailers margins of 30-35% and a "fresh meal solution" for consumers.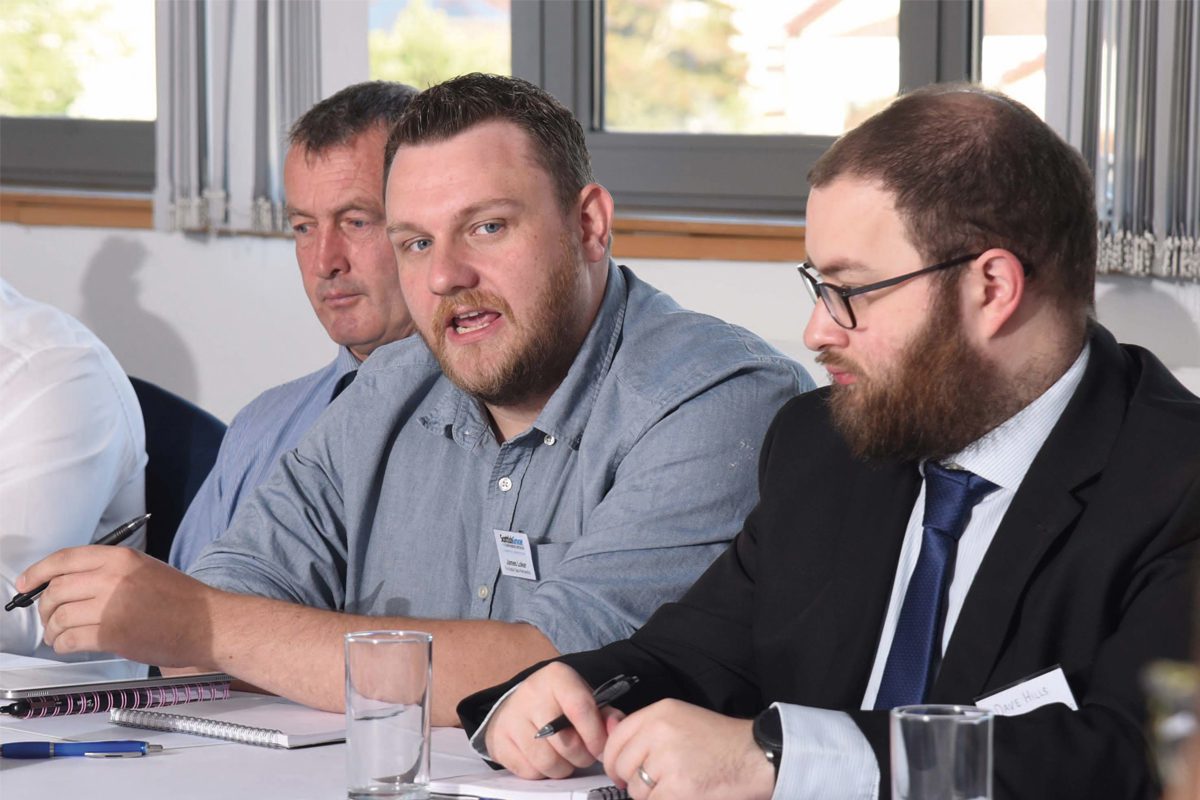 • This was echoed by Dev Mukherji of the Post Office, who said his previous experience working in FMCG had shown him just how important the chilled category can be to a modern c-store's success.
"There's things you can do to improve the perception of certain categories in store.
"If you have an ambient carton soup product that you put in the chilled area, it improves the perception of that soup for things like freshness, and drives the shopper mission towards 'meal for tonight'.
"And it allows you margin opportunities," he said.
You have to pick elements that makes your convenience store relevant for 16, 17, 18 year olds. And if we are going to attract younger audiences we need to look at what they are going into convenience stores for: things like dessert bars, Tango Ice Blast.

–Martyn Parkinson, Brand Director of Premier at Booker
Yet while lucrative, there is no 'one size fits all' model for retailers hoping to make the most of the chilled category.
"Chilled tends to be very localised," explained James Loker, "the good stores are getting local butchers to do their own ready meals.
"The problem with chilled as a category is that it is high reward but high risk. Wastage is an issue. But the margin does justify it."
James also stressed that the chilled category varied depending on the local catchment. "If you have a bus stop nearby, stock a sausage roll. If you are on a high street, focus on the lunch occasion," he said.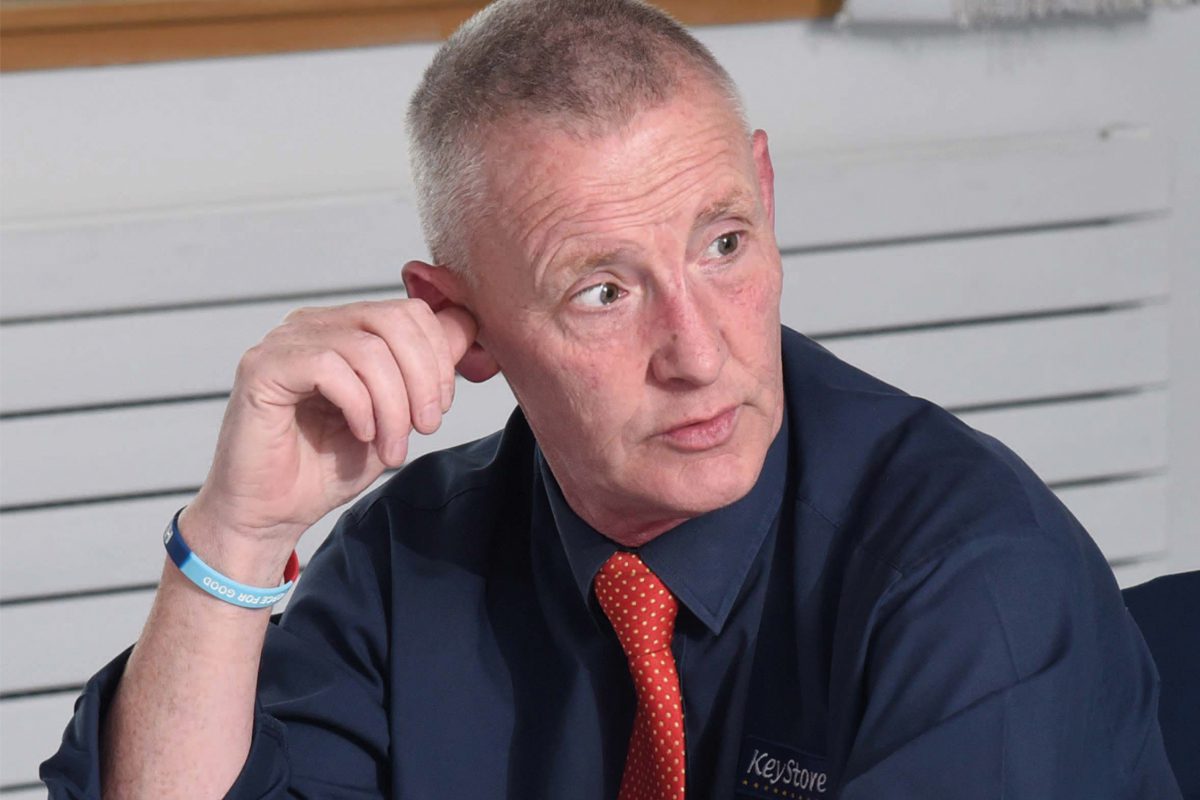 Girvan retailer Ian Mitchell agreed that the category involved a fair bit of trial and error before settling on the right range.
"We have been putting things in, seeing if they sell and then after a few weeks we check it again and change it about.
"You will always get wastage to start out. Chill has always been the hardest category in the store to get right.
"I use a local butchers, it works for us. We originally had 5m of chill, now we are at 20m. The cost of refrigeration is high but it is still a good thing to do," he said.
• Wilson Rea, of Keystore Lanark, said that he has a 20m range of chilled produce. Although that brings the potential for wastage, Wilson said that he used his food-to-go equipment to cook and sell any chilled products that were on the verge of going out of date.
When it comes to keeping waste to a minimum – but providing convenient solutions to customers – Sukhi Sangha of Coylton Convenience Store said that frozen food was ideal.
"Frozen food for us is a no brainer: less waste, quick turnover, price-marked products. Customers who would have gone to Farmfoods or Iceland are keeping local," she said.
"Cooking isn't the main priority, if you can get frozen burgers or a pie and chips that you can stick in the oven then why not?"
• The group agreed that it was a good idea to look at a store through the lens of the 'shopper mission', focusing on what is convenient to consumers.
And Dev Mukherji gave a presentation on the Post Office's long-term strategy, which revealed that the firm was looking to take more of a shopper mission-driven approach.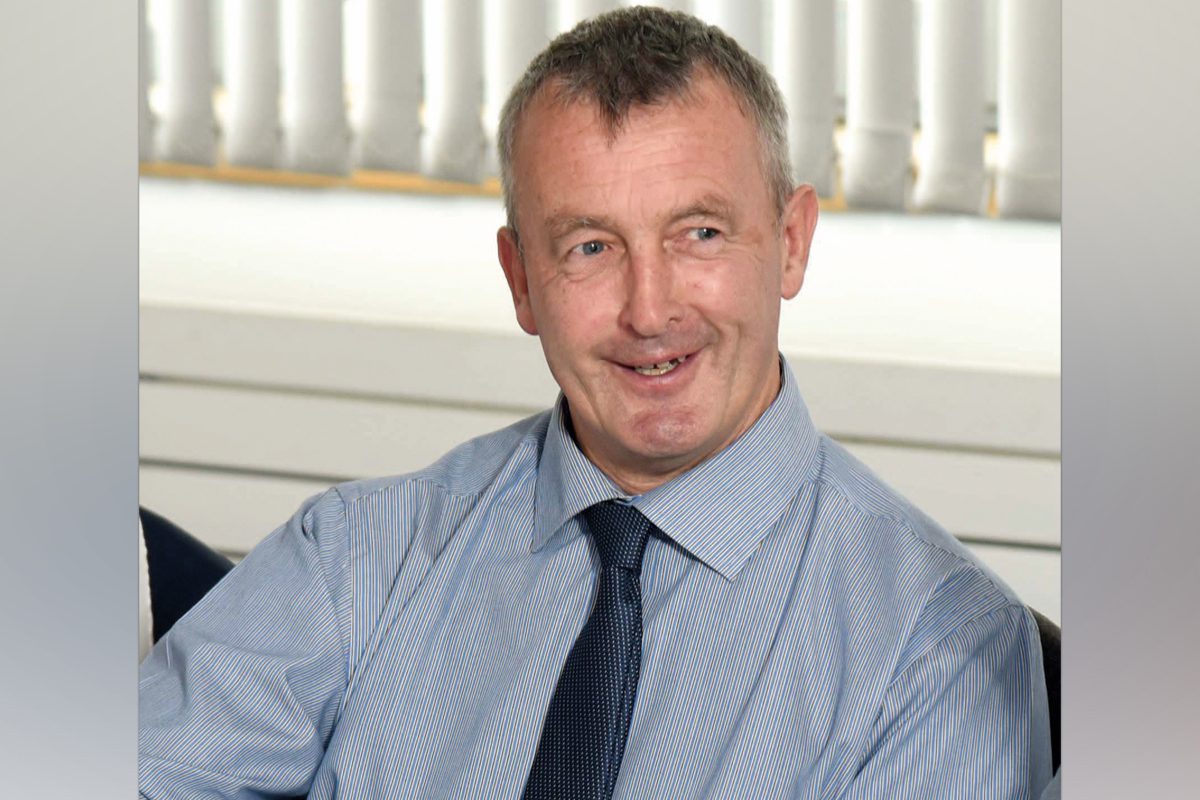 "We need to get out of our Post Office brains and start looking at a more holistic picture, the shopper, and how the Post Office fits within the shopper's life.
"You have to differentiate your service offering, because shoppers want different things from their local store. If you have a younger population there will be a lot of returns and collections, because they are buying things from fashion outlets, so that might be the main focus from that store.
"If you are in a student area then it might be about offering travel money, travel services. Start thinking about travel guides, sun lotions. We're thinking about the shopper, it's very different to what we have done before," he said.
Events have been big for us. We started using a new Asian food supplier so we had a tasting night. It's all about in-store activity, keeping it buzzing.

–Sukhi Sangha Coylton Convenience Store
Yet despite winning the Scottish Grocer Award for Post Office Retailer of the Year in 2018, Sukhi shared her frustrations with being a postmaster.
"Half of my customers who come in for the Post Office solely use the Post Office and then walk straight back out. They are in a hurry, they are demanding, they are moody, they want everything right there.
"Business banking, my footfall has increased, but these customers are in a hurry, they aren't even looking to see what I have in my shop.
"I am spending three hours in the back office to return cash for my business banking. The wage we get doesn't even cover the minimum wage. The staff are stressed out, Christmas is around the corner.
"To me the Post Office is just a headache – there's no support there and it is very stressful."
"We need to get our act together," said Dev. "But I wouldn't be here if there wasn't a genuine desire to do things differently.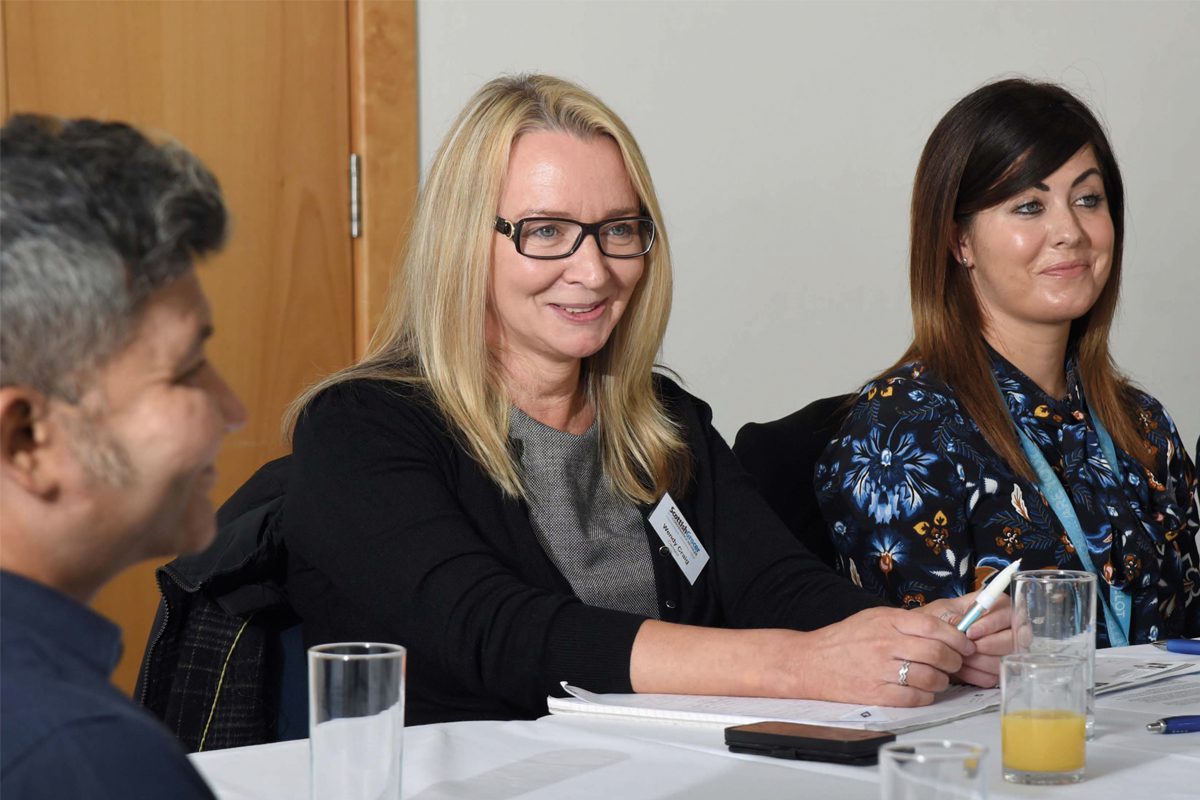 "It is not in our interests to be irrelevant in five or ten years time. Even if we take baby steps, we are taking them in the right direction. The tactics will be about fixing the basics, then moving to the next level."
• Like the Post Office, the National Lottery is a staple of the traditional convenience retail model. Representatives from lottery operator Camelot were quizzed on whether lottery games still had a place in a modern, innovation-led store.
Wendy Craig, retail business manager at Camelot, said the lottery brand requires a small footprint in store but offers a high rate of sale.
"We are a 5% margin brand but given the footprint it takes up, lottery is four or five times more profitable than snacks or confectionery," she said.
Despite that, Wilson Rea said he "disagreed with the lottery coming in and taking the main space on the selling counter for a 4-5% margin."
"I've now put my scratchcards at head height," he said, "and my terminal behind the counter, and replaced where the terminal was with a chilled sandwich area. And it hasn't affected sales at all."
Margins aside, Wendy suggested that one of the key selling points of the lottery was its funding for good causes.
"Community is massive for us, but we could do more. That is our unique selling point, that is what we do differently.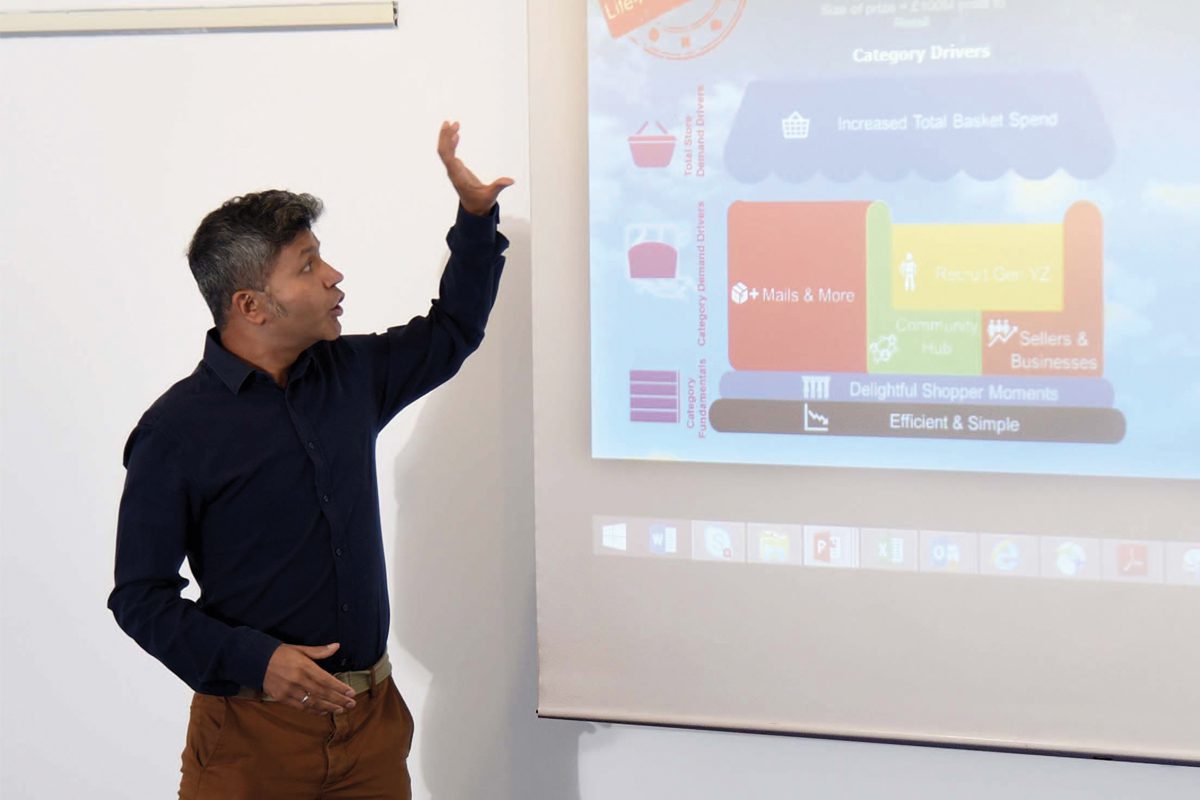 "We are handing out posters which will highlight the good that retailers are doing in the community. I think we could do more to connect that with retail, but we are looking at what is being done locally."
Her colleague Christina Grant said that if retailers wanted to let customers know what local causes had benefitted from National Lottery funding, their Camelot rep could provide that information.
Helping out the local community could even prove the difference between a store's success and failure. The retailers present were in agreement that maintaining a close relationship with the community was often what helped a store stay afloat in a difficult market.
"If we look after the customer they look after us as well," said Sukhi.
Ian Mitchell added: "At Christmas we organise an old folks' party, because the council cancelled the funding. We know most of the customers by first name, we even know what time they come in during the day.
"That's why they are happy to come back to the store, because of the service they get when they are there."
It is not in our interests to be irrelevant in five or ten years. Even if we take baby steps, we will be taking them in the right direction.

– Dev Mukherji, Post Office
• Social media is a key tool for stores to stay in touch with the community – and boost footfall. Sukhi said she also used it as a tool to promote in-store events:
"Most of us do social media. Events have been big for us too. We started to do CBD products, and we had two open days with the company.
"Some people aren't sure if they can trust it. But having the company give advice in store has definitely helped sales and improve customers' confidence.
"We also started using a new Asian food supplier so we had a tasting night. It's about in-store activity, keeping it buzzing. Letting people try something for free always helps sales."
"The Buckfast BBQ sauce came out and it caused a bit of a storm, it was great for Facebook. With new products, if you get them in quickly then it helps."
• But while many stores have found success on social media, some have gone even further and installed home delivery apps.
Martyn Parkinson said that Booker was currently trialling a home delivery app with two Premier retailers, with one promising 30-minute delivery within a three-mile radius.
"The average basket spend in his store is just under £8, but with home delivery it is £21. In 12 months that retailer will be making £18-£20k just on delivery charges. It is food to go, waffles, Tango Ice Blast and also groceries.
"What that is giving him is just a whole different audience. One that retailers might think 'I've got this area covered', but you haven't."
James Loker said that in terms of delivery, services like Just Eat and Deliveroo were now competitors to c-stores.
"Instead of picking up a pizza, you just order it, which is more convenient, arguably, than a convenience store, because you don't need to leave the house. I don't think it is a trend that is going away. If anything, it is going to get bigger."
And there's definitely something to adopting a mentality of 'if you can't beat them join them', according to James.
He described an English c-store retailer who had done "really well" after placing his pizzas and food to go offer on Just Eat.
"If you do food to go and you are thinking about delivery, you could try something like Just Eat.
"It is a good starting point because you don't need to market it, it's established and people know it," he said.