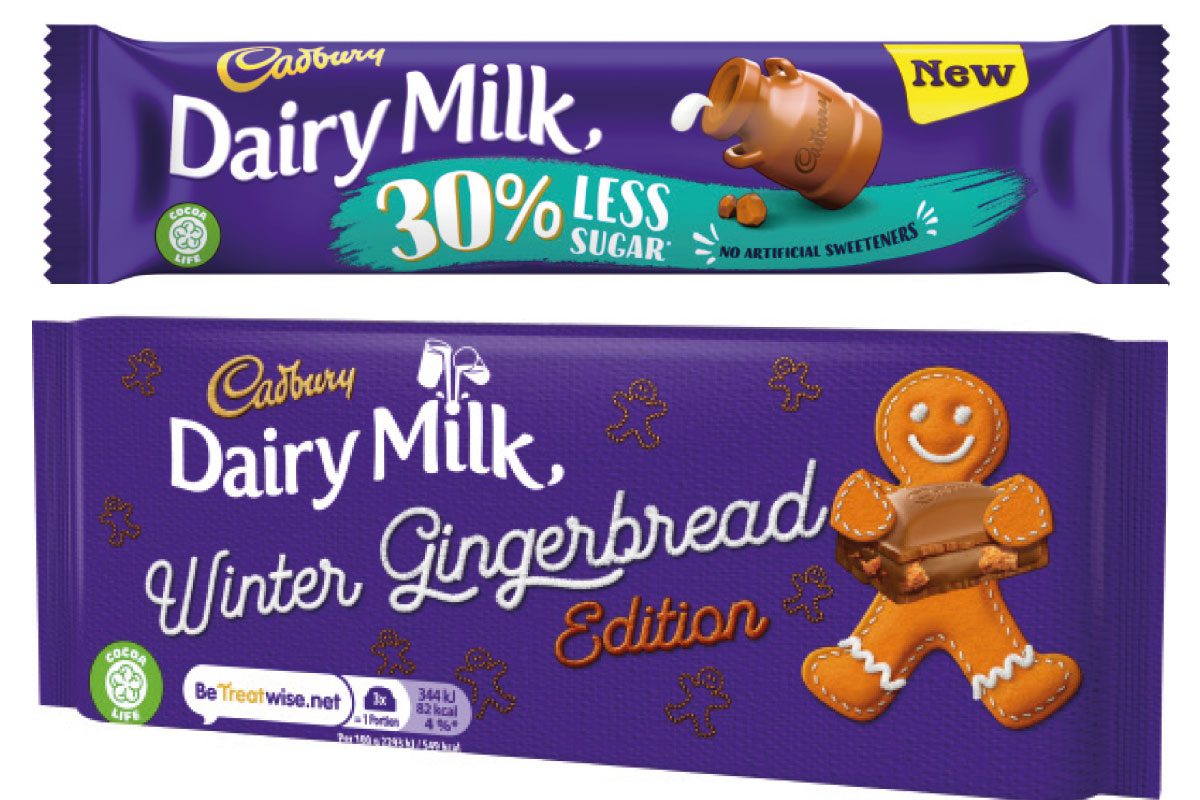 MONDELEZ has unveiled a raft of new seasonal products, as well as a new reduced sugar Cadbury Dairy Milk variant.
Kicking off with Halloween, Mondelez has three new launches for the season: Maynards Bassetts Soft Jellies Scary Safari, a 'bag of bags' containing 17×16.7g mini bags; Maynards Bassetts Dead Chewy, a 162g bag containing individually wrapped chews; and Cadbury Oreoooo, a 256g bag of Oreo Mini Filled Eggs.
Looking to Christmas, Mondelez has plenty of new SKUs ready for the festive season.
A Cadbury Dairy Milk Winter Gingerbread Edition (RRP £1.49) will join the brand's extensive range of tablets, a Cadbury Dairy Milk Orange Snowman (RRP 65p) will be added to the mini treats range and a Green & Black's Organics Advent Calendar (RRP £12.99) will be launched for the first time.
Mondelez has also introduced a 3D Advent Calendar, its first in twenty years, which will contain a mix of Dairy Milk, Buttons, Freddo, Chomp, Fudge and Curly Wurly alongside a selection of stickers.
The Cadbury Dairy Milk range has also been extended through the launch of a 30% Less Sugar variant.
Containing no artificial sweeteners, the new lower sugar version was released last month in a 85g tablet and 35g single bar.
Mondelez suggested it should be ranged with the rest of the Dairy Milk portfolio.